If you're looking to give your outdoor space a fresh and inviting look, look no further than the perfect material choices! From colors and textures to patterns and styles, there are so many options available that can instantly elevate your outdoor area into something truly special. In this blog post, we'll help you make an informed decision when it comes to designing an ideal landscape.
We'll offer brief and simple guidelines for selecting the ideal materials, such as which natural components complement each kind of choice best, and practical suggestions for ensuring that these materials blend in both visually and effectively. Read on to learn more about how choosing the right elements can create a stunning outdoor oasis!
Spruce Up Your Driveway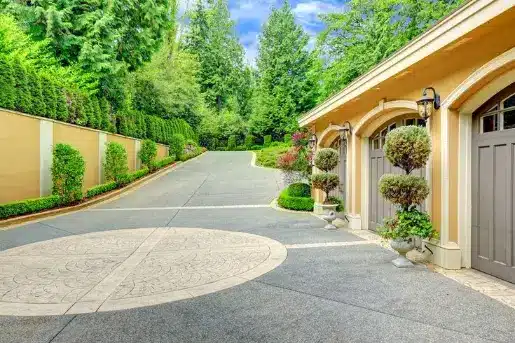 Your driveway is a fantastic place to start when remodeling your outside area. The appropriate material may greatly improve your home's exterior appeal in addition to increasing its usefulness and lifespan. For a rustic charm, consider using cobblestones or brick pavers. Consider getting Gravel Promptly Delivered, for example, to your doorstep for a cost-effective yet aesthetically pleasing option.
On the other hand, if you're looking for a more contemporary vibe, concrete or stamped concrete can be great options. With their clean lines and minimalistic look, these materials are sure to impress any guests who come by.
Choosing Weather-Resistant Furniture and Fabrics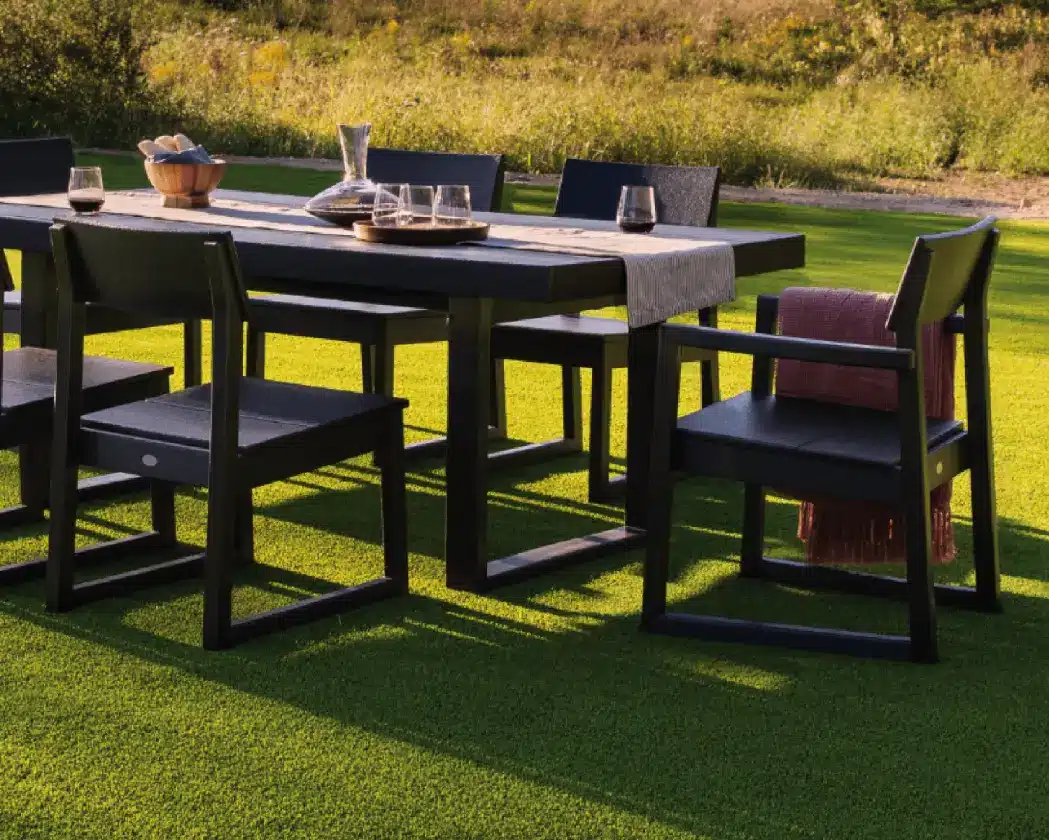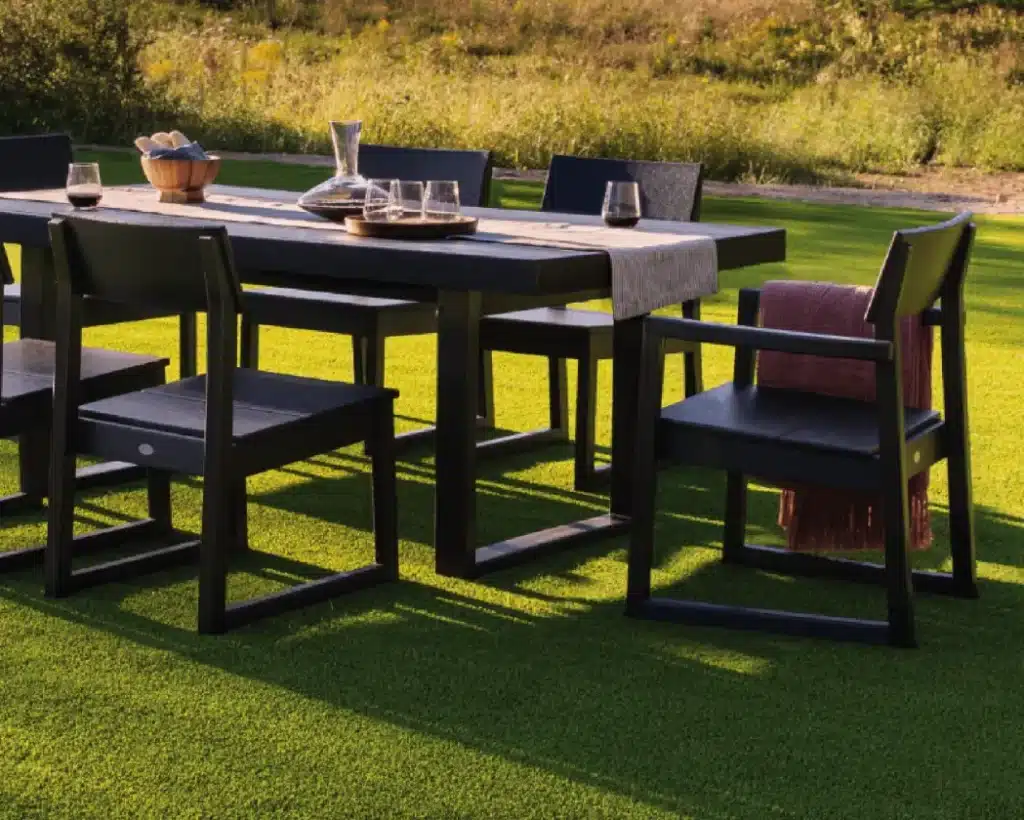 Another crucial factor to consider is the choice of weather-resistant furniture and fabrics. These materials must withstand the elements while continuing to look inviting and comfortable. For furniture, opt for materials like teak, which is not only attractive with its rich, warm tones but is also known for its durability and resistance to weather conditions.
Alternatively, metal furniture made from aluminum or wrought iron, when treated properly, can last for years without rusting. For outdoor fabrics, consider those that are fade and mildew-resistant, such as solution-dyed acrylics. They are designed to maintain their color and strength for extended periods, even through exposure to sunlight and rain. By selecting weather-resistant pieces, you ensure your outdoor living space remains stylish and functional, regardless of the season.
Low-Maintenance Materials for Easy Care
Ensuring longevity and ease of maintenance for your outdoor space is crucial, and the right materials can make this a breeze. When it comes to decking, composite material is a popular low-maintenance option. It successfully emulates the appearance of real wood without requiring ongoing sealing or staining.
Likewise, consider synthetic grass for your lawn area. It offers the lush, green appearance of traditional grass but eliminates the need for regular mowing, watering, and fertilizing. For outdoor surfaces, paving stones are an excellent choice. They are resilient, easy to clean, and do not crack easily like concrete. Finally, for outdoor accessories, opt for stainless steel or powder-coated items. They're corrosion-resistant and require minimal upkeep.
Coordinating Colors and Textures for Visual Harmony
Creating a visually harmonious outdoor space involves more than just selecting the right materials; coordinating colors and textures is equally important. When it comes to color, consider using a unifying color palette that ties everything together. For a serene, cool look, go for shades of blue and green, reminiscent of nature. If you're after a vibrant, warm atmosphere, opt for yellows, oranges, and reds.
When choosing different materials, try to balance the textures as well. Mix and match smooth, polished surfaces with rough, natural ones for a dynamic, layered look. For instance, smooth ceramic pots or shiny metal furniture pieces can be offset by the rough texture of a brick wall or a gravel path.
Conclusion
Selecting the perfect materials for your outdoor space can have a significant impact on its overall look and feel. With these quick and easy tips, you can make informed decisions that will elevate your outdoor area into a stunning oasis. From sprucing up your driveway to coordinating colors and textures, there are endless possibilities when it comes to creating an inviting and functional outdoor living space.