Why Buy a Villa in Fethiye – The secret is out: the Turkish real estate industry is flourishing. Rather than opting for other European countries like France, Spain, and Portugal, investors from around the world have seen the numerous benefits of purchasing property in Turkey.
Although most investors gravitate towards the country's two big hitters – Istanbul and Antalya – there are many other viable options. This is particularly the case when you're looking beyond apartments and want to splash out on a villa.
One such option is Fethiye.
Whether the plan is to purchase a villa as a permanent residency or holiday rental for additional income, this guide will explain seven key reasons why to opt for Fethiye, Turkey's expat hub.
Great value for money
Buying a villa abroad is something that most would instantly assume is beyond their means. After all, villas in places such as Italy, France, and Spain will typically set you back a lot of money. Then if you do manage to find a property with a relatively budget price tag, it's likely the villa requires considerable repairs and further investment before it's up to standard.
Both of these scenarios don't crop up when purchasing villas in Fethiye.
Of course, there are luxurious villas available in the area which can hit the seven-figure mark. However, if you browse the options found via Turkey Homes in Fethiye, you will also see there are plenty of charming, high-quality villas that are more reasonably priced than other sunny European destinations.
To put it into perspective, it's possible to find villas in Fethiye that cost less than $300,000.
Excellent rental returns
If the plan isn't to become a permanent resident in your Fethiye villa, you'll be happy to know you can make a healthy side income by renting the property. Fethiye is one of the most popular areas for visitors in Turkey. Along with being home to various resorts, the city boasts some of the world's best beaches, like Calis, Ovacik, and Hisaronu. The golden sands and postcard-worthy nature all ensure Fethiye attracts over one million tourists each year.
With the type of attention it receives, this means there is high demand for rental properties. That's great news if you plan to rent out your villa via a platform like Airbnb or through a letting agent. Tourists are always searching for ways to make their vacation to Fethiye extra special, and staying in a glamorous villa is one way of doing that successfully.
As you won't be waiting around for interested parties, the high demand also allows you to charge a premium.
Enjoy the weather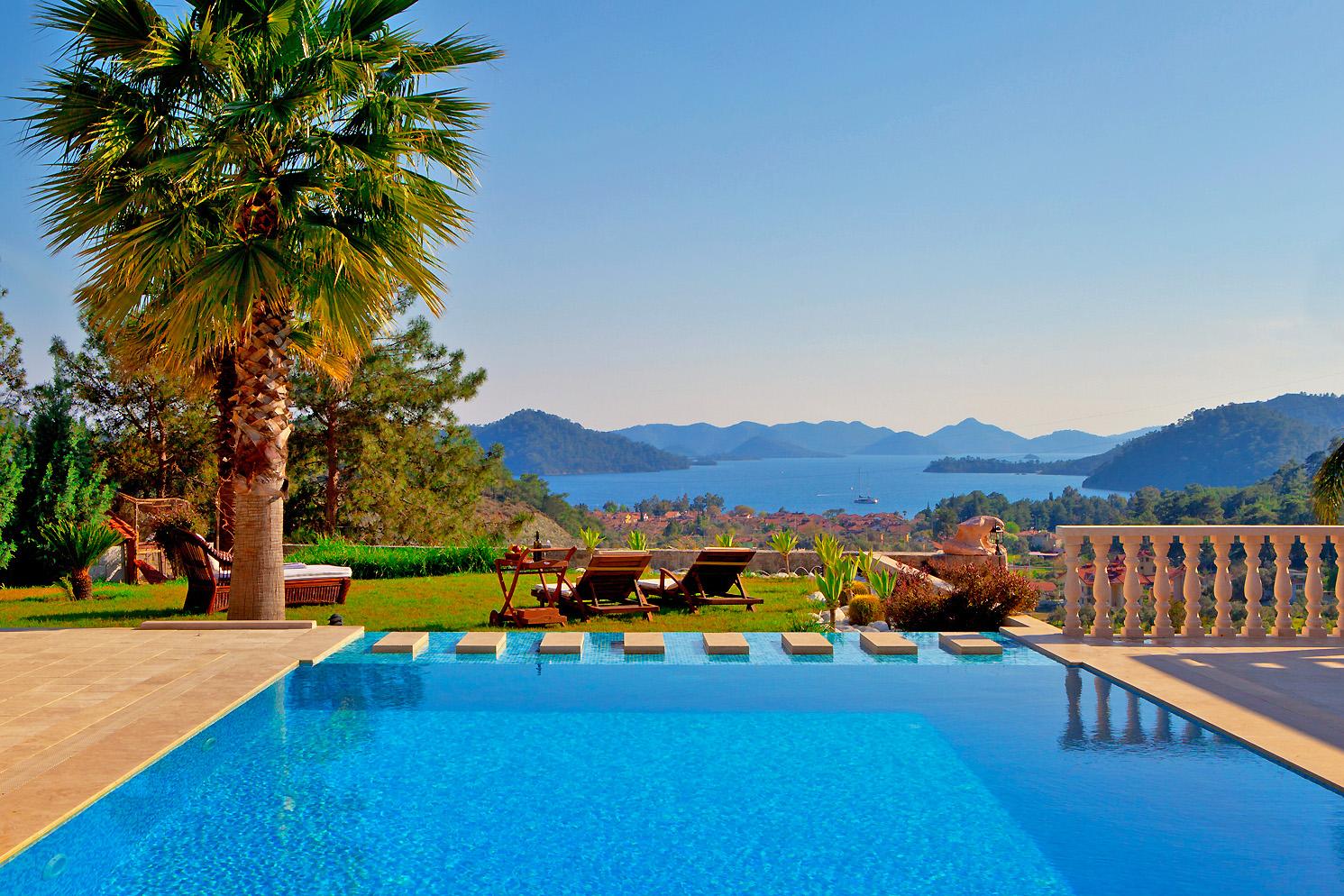 Turkey is renowned for its weather. If you currently live in an area that deals with a lot of grey skies, rainy days, and cold winters, you can avoid all of these issues by moving to Fethiye. Did you know that the region experiences over 300 days of sunshine a year? This consistent, warm weather ensures you are able to spend more time outdoors and fully experience what Fethiye has to offer.
All of the sunny days allow you to top up your tan and enjoy BBQs on the regular. If you're fortunate enough to select a villa with a swimming pool, there will also be plenty of opportunities to go for a relaxing swim. Away from your property, you can do everything from taking a stroll through nature to walking along the city's promenade.
Reduce your current cost of living
One of the biggest advantages gained when living in Turkey is the cost of living. Compared to the United States and other places in Europe, it is considerably cheaper to live in Turkey on a month-by-month basis.
As well as your supermarket trip being more affordable on average, prices are typically reduced across the board. This includes trips to local restaurants, gas and electric bills, transportation, and more. The result: you are left with more cash in your wallet, allowing you to splash out on more of life's luxuries.
Welcoming, vibrant environment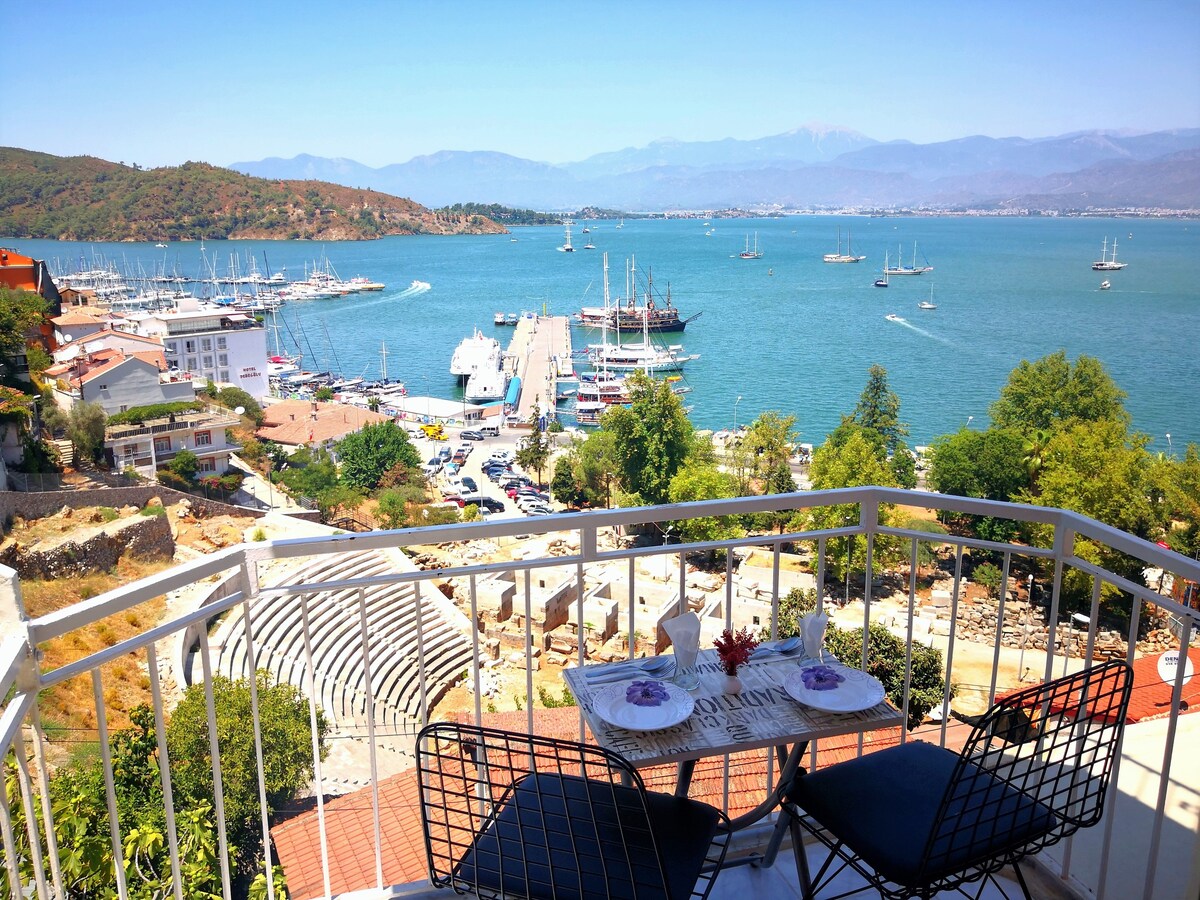 As highlighted above, Fethiye is recognized as Turkey's hub for expats. With a community of expats already residing in the city, it makes it easy to feel comfortable and make friends once you settle down in Fethiye. However, it's not just the expat community that creates what is a vibrant, welcoming environment. Locals are also a large part of what makes Fethiye so special.
Speaking of which, local markets are an excellent way to pick fresh, organic fruit and vegetables. There's also a diverse collection of restaurants where you can sample the best food that Turkey has to offer. It's not just kebabs – they're also renowned for their seafood, meze, borek, baklava, grilled meats, and a whole lot more. 
Easy purchase and Turkish citizenship
If you have never bought a property abroad before, it's natural to think this task is complex and time-consuming. In most cases, this would be the right assumption. When purchasing a villa in Turkey, however, the situation is different. The reality is that the process is a relatively straightforward one, particularly if you work directly with a real estate agency in Turkey.
Another bonus is that you're able to gain citizenship in Turkey. The requirements are to purchase a villa for at least $400,000 and keep it for at least three years. Meet those criteria, and you can become an official Turkish citizen.
A fine long-term investment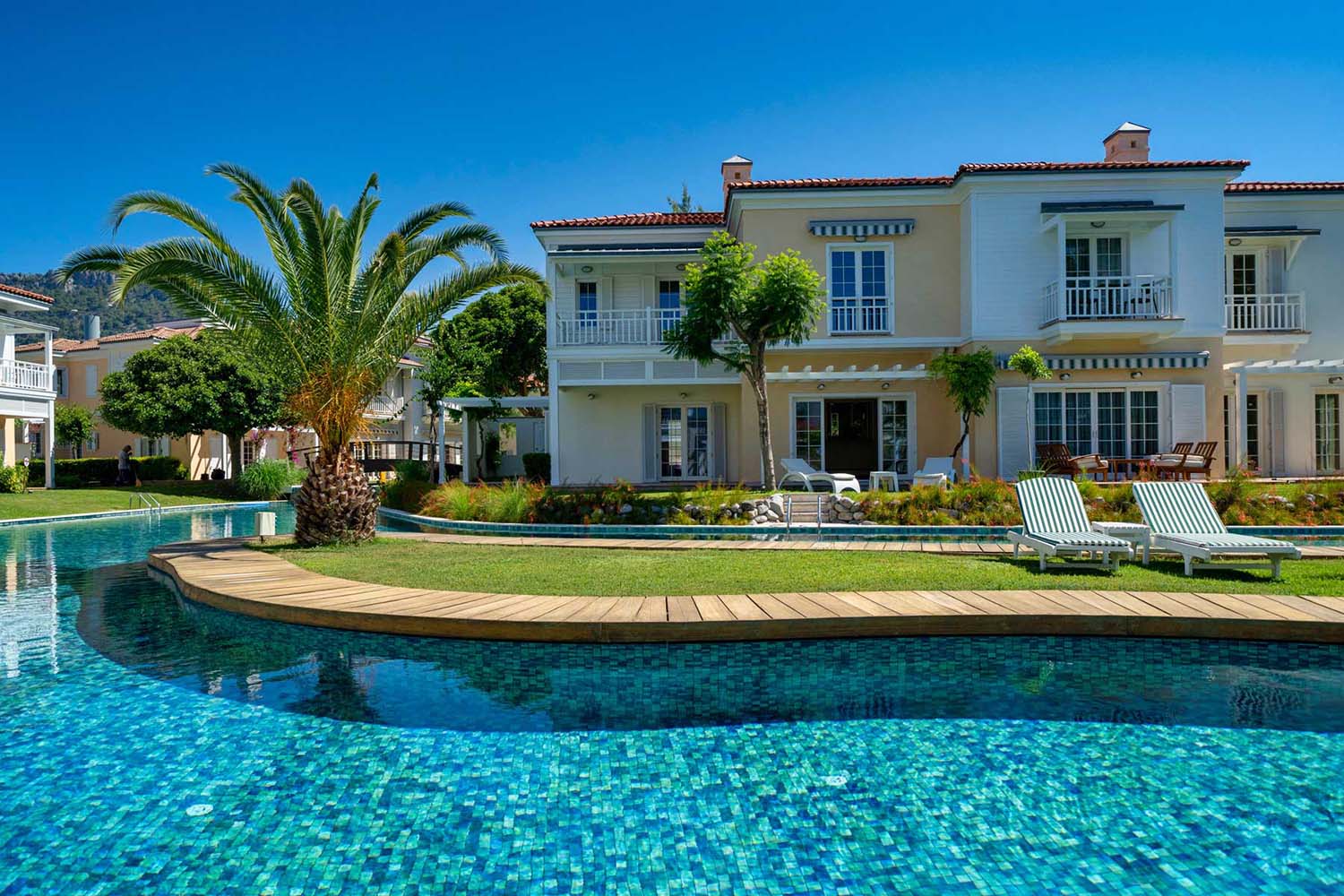 Villas in Fethiye are affordable right now. However, as real estate in Turkey continues to rocket in popularity, those prices will only continue to go up. While that's bad news for those that jump on the property ladder a few years from now, it's positive news for those that get in early.
If you buy a Fethiye villa, all signs point to it increasing in value significantly year after year. Even after just five years, you could be in line to make a big profit if you decide to sell.
If you are unsure whether moving to Fethiye is right for you, this article should help you decide.