Decorating with rugs is an art form that requires a certain effort to harmonize the rug with other decor elements such as furniture, walls, etc. You could place an old rug on the floor and think your job there is done. But will it be done, though?
Rugs define areas, create harmony and variety, and provide comfort. And most certainly are a better alternative to wall-to-wall carpets. "Rugged" areas are easier to clean. Besides, it requires less effort to switch a rug and redecorate the room anytime you want.
There are various ways to decorate your place and style it with an area rug.
We recommend checking the tips and tricks below to help you significantly improve your living space.
Consider the Rug Material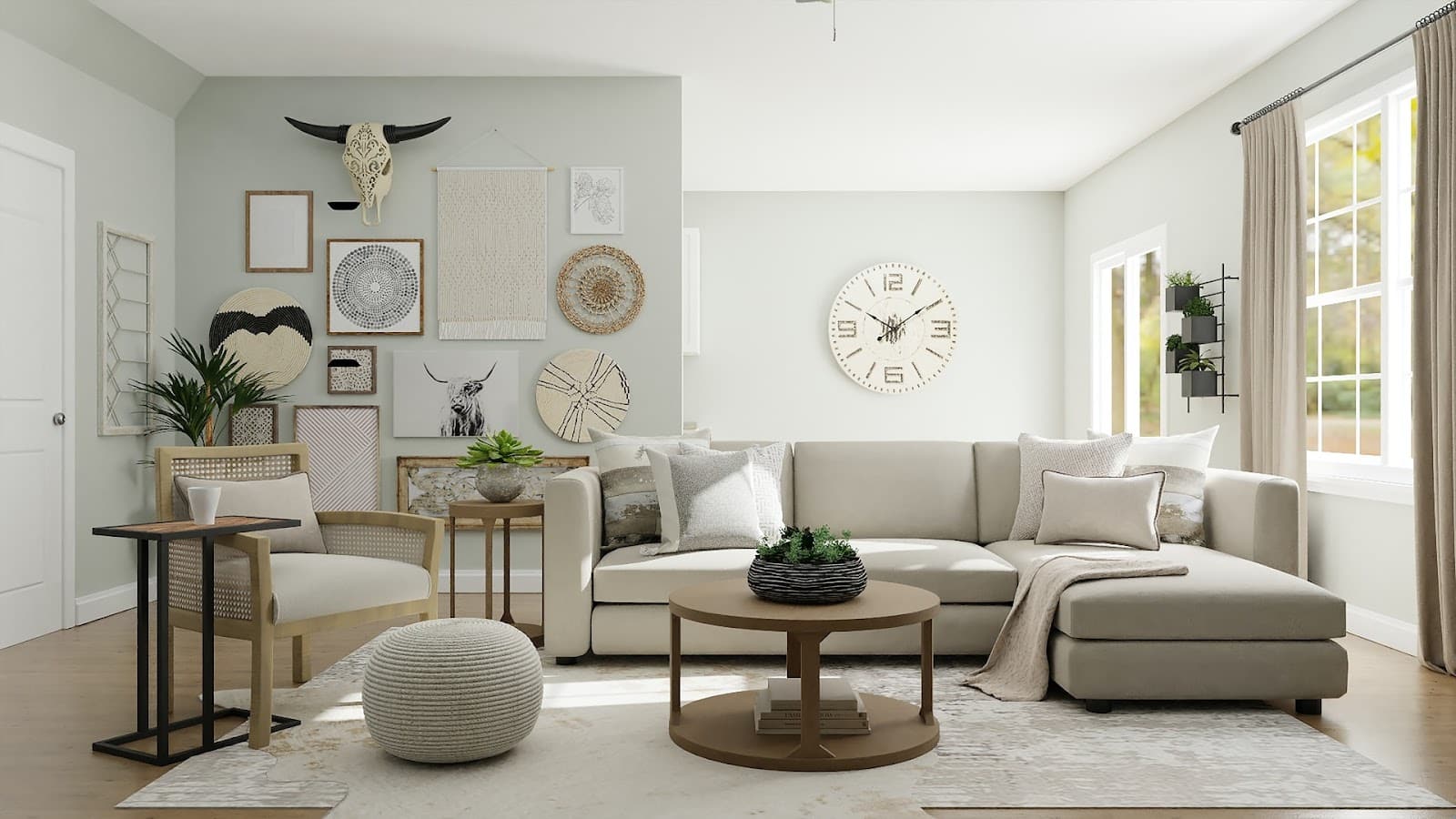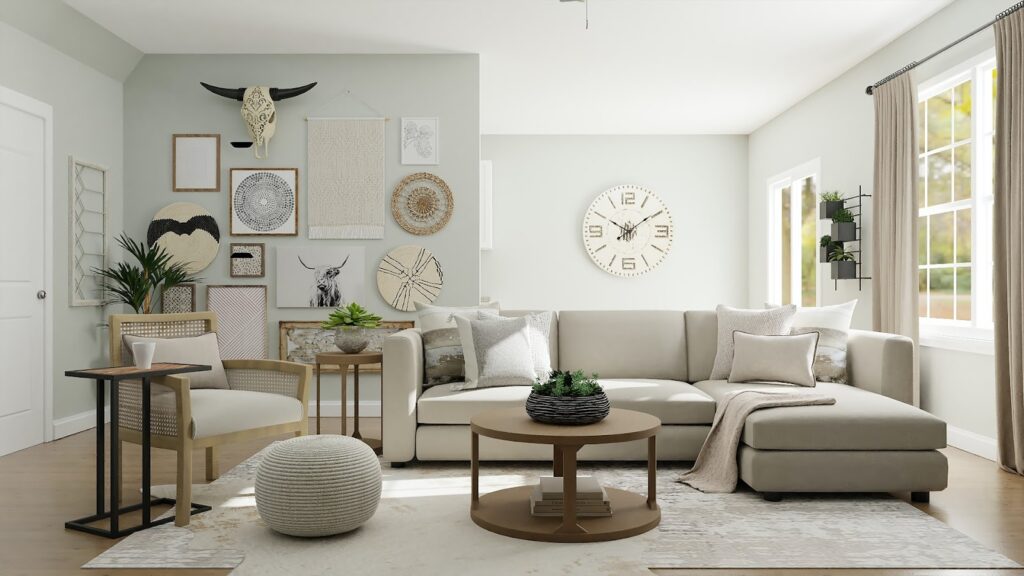 The popular materials among shoppers and interior designers regarding rugs are silk, wool, viscose, and synthetics. Choosing the right material depends on your budget, preferences, and overall room design.
For example, wool and silk rugs have higher prices, but viscose ones are more affordable and can be an excellent substitute for silk rugs in terms of price and quality.
The rugs made from wool are finer, especially those made from sheep wool from higher altitude areas. It should be noted that wool shorn off an alive animal is of much better quality and is also soft to the touch, while wool removed from a dead animal is rough. Therefore the quality of rugs may vary depending on which kind of wool has been used.
Add Warmth
Warming up the space can be easily done with an area rug. A simple rug can add a sense of "finished" design in rooms lacking excitement or the final touch. Soft and neutral colors soften up hard floors made of tiles and wood, so make sure to add a bit of warmth in case the floors in your house are "cavernous."
For instance, you can check the villa collection rugs that incorporate certain shapes and bold patterns, emphasize contrasting shades, and can give your living room a contemporary look.
Rules for Mixing Rugs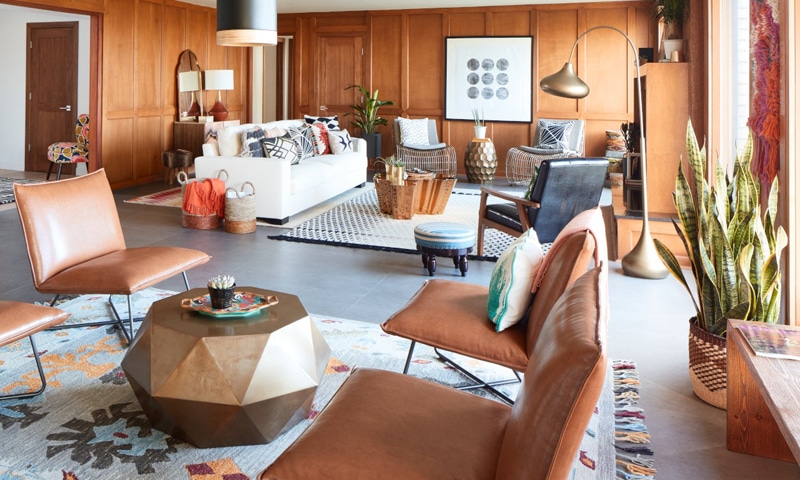 Some interior designers encourage mixing rugs in a single room, while others hate the idea of clashing colors and patterns in the same space. Mixing rugs shouldn't have to give you headaches; it's as easy as possible.
Firstly, start with more neutral and natural looks, and implement additional features as you move through the decoration process. Make sure to keep an eye on the color palette and the design patterns, so you don't end up with a flaring accent in the room.
Also, avoid adding the same rug colors from the living room to the bedroom or kitchen.
Coordinate Rooms
Some large living rooms have dining rooms attached. This creates a nice, cozy area in the house that gives a lot of space. Nevertheless, this can be challenging in decoration and design since both rooms have their own identity, and combining their designs can be tricky.
You can coordinate such rooms by placing a rug with a unique pattern or one with common colors. Make sure to complement the color of the walls in either room to give a more fulfilling and complete look.
Don't Get Hung up on the Colors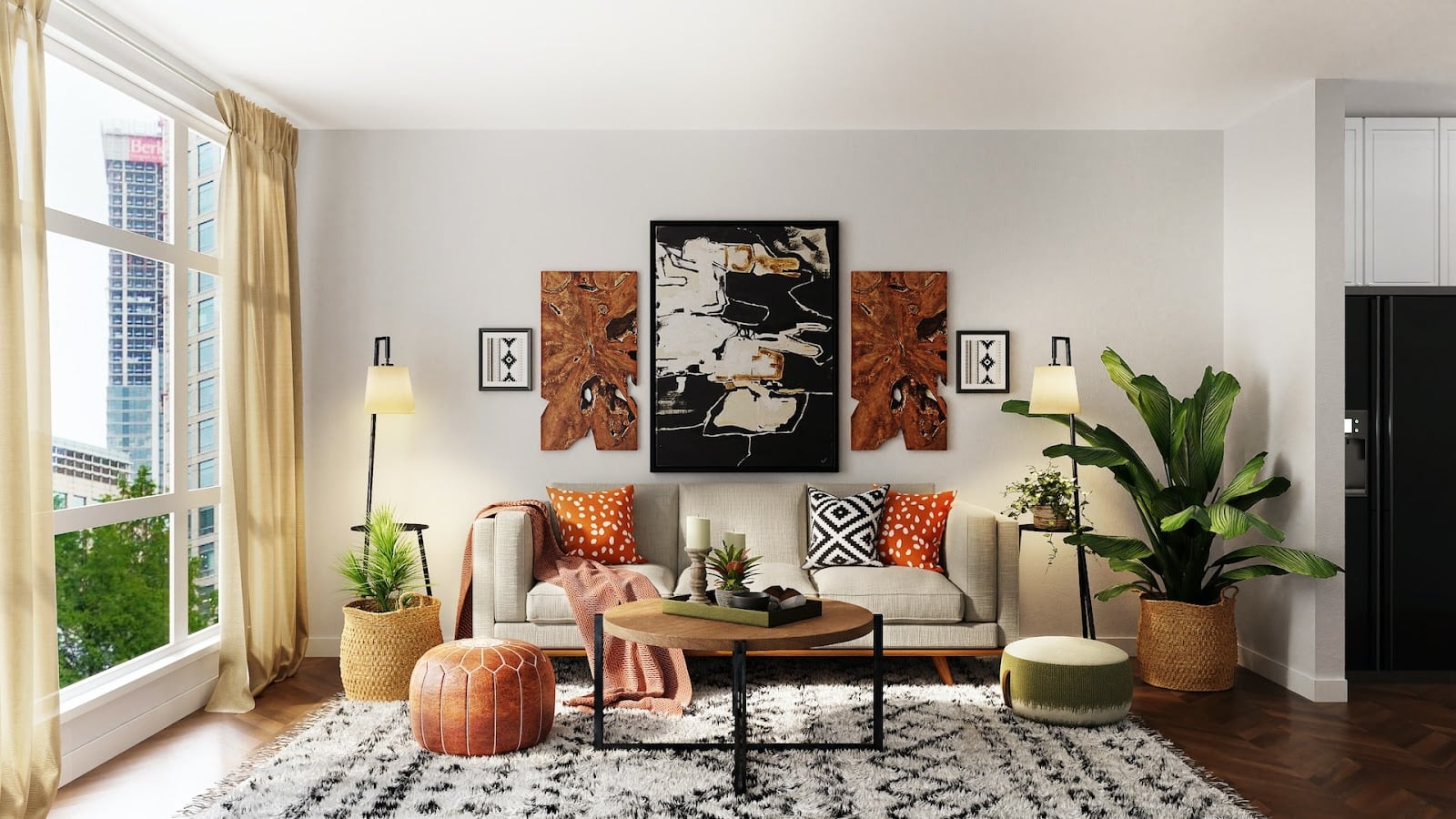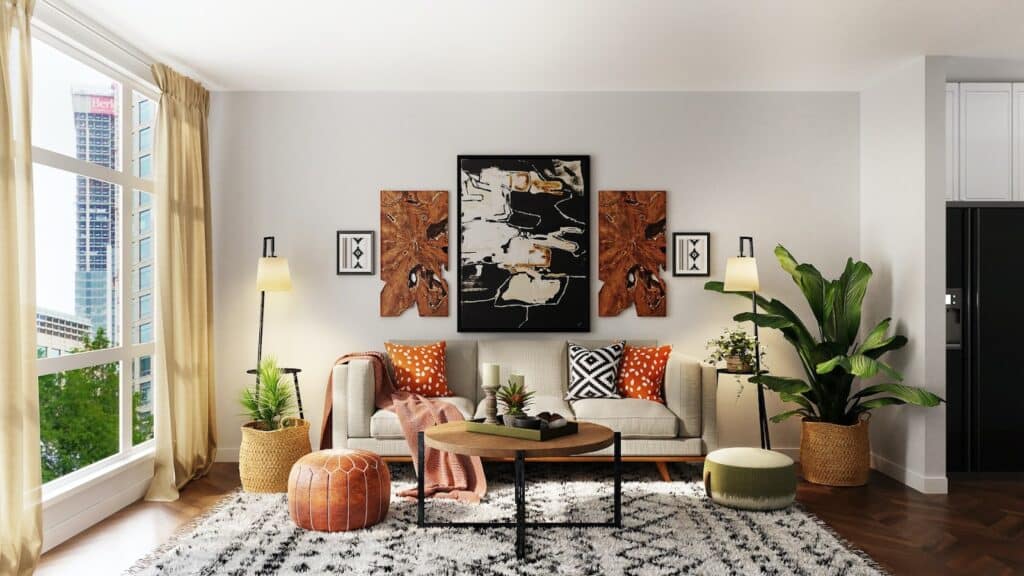 When combining colors and matching furniture and walls, you might spend hours trying to find the right fit. You might not find the exact shades and gradients you intended in the first place and end up with a messy and weird look.
When choosing colors, incorporate similar hues, gradients, and shades, even if they don't entirely match. Dark colors are usually used in big areas since they make the objects appear smaller, while lighter ones make the room bigger.
Choose the Rug Size and Shape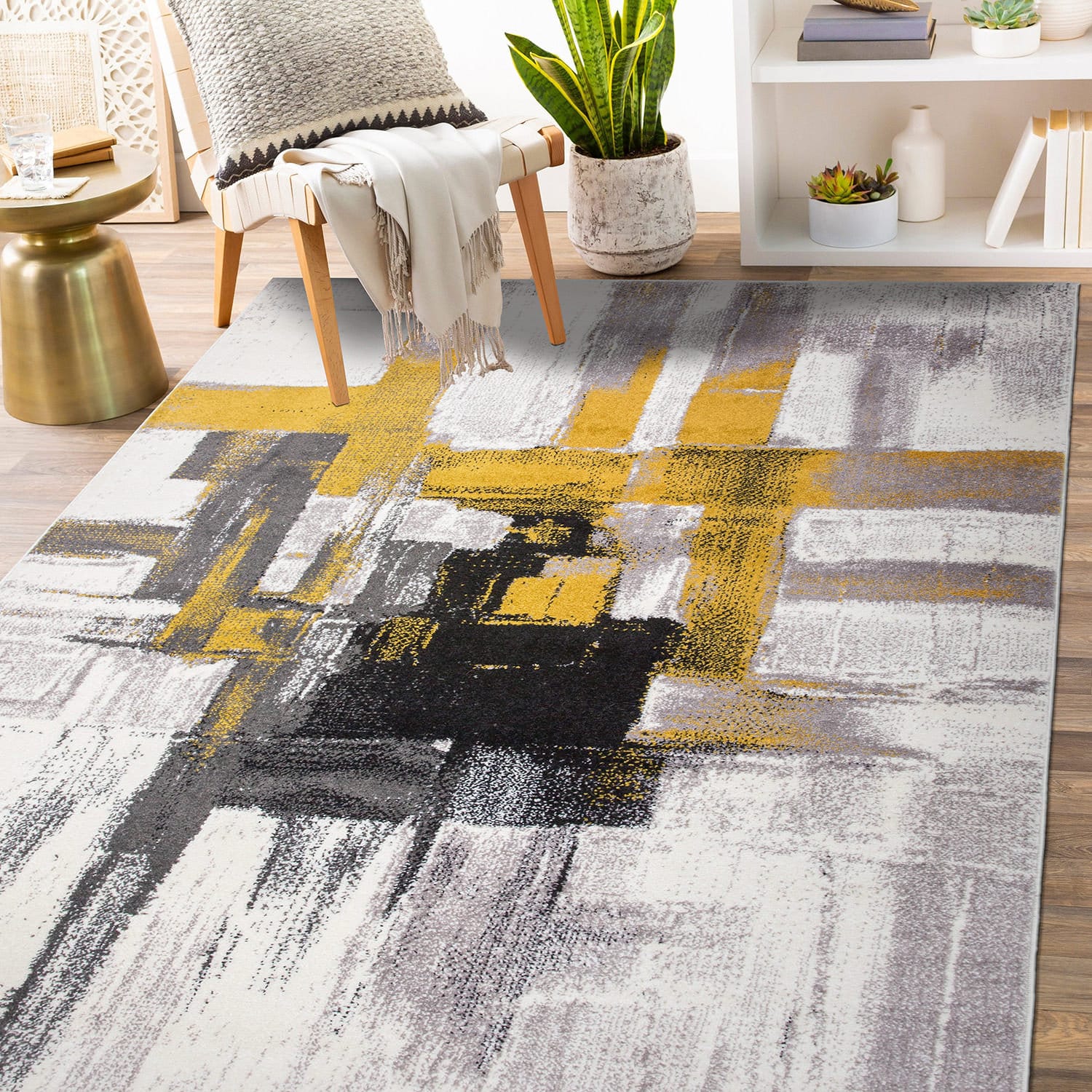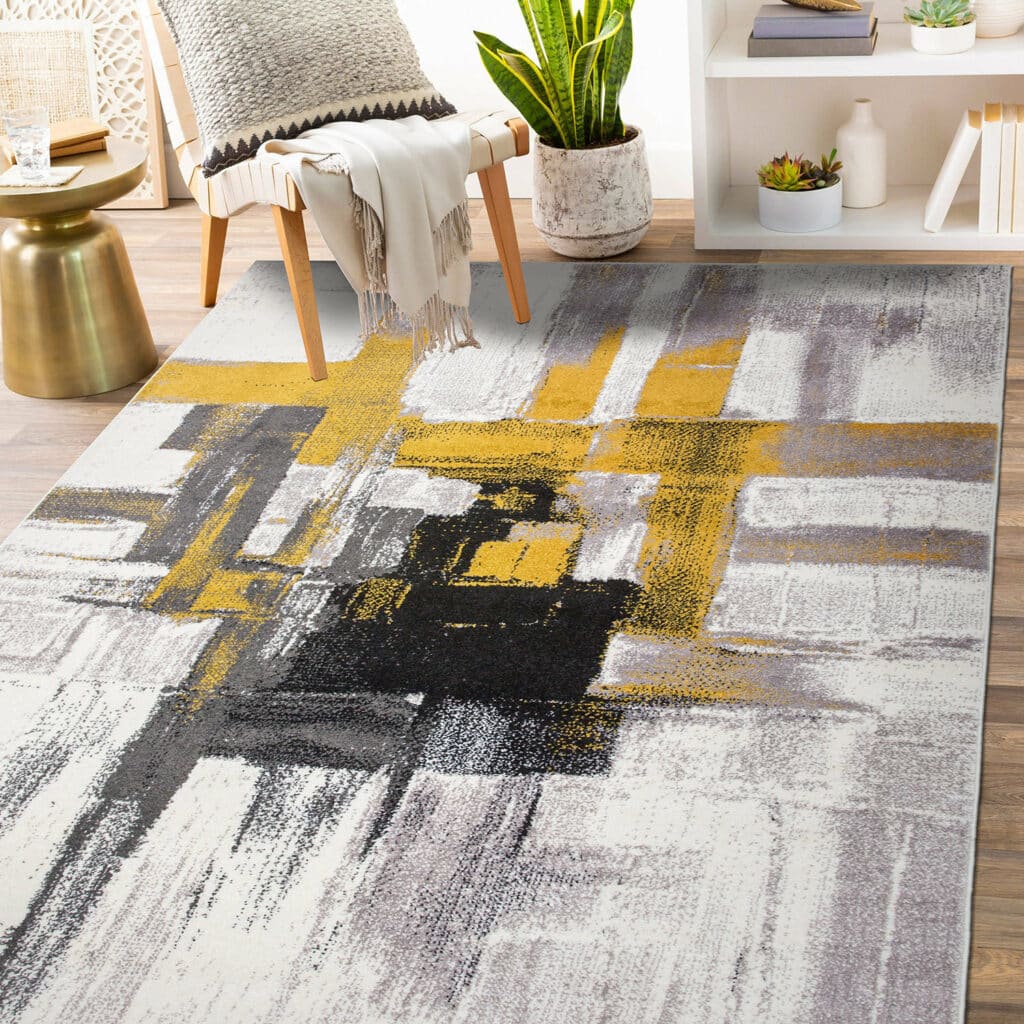 Do not purchase a rug that's too small or too big. Take the room's measurements of where you're planning to place the carpet into consideration and go from there. If you want to make a statement with the living room's style and design, purchase a rug that will allow 24 inches of free space from the walls.
Then, use the rug to accentuate the place. For example, you can place the rug in the middle of the room, underneath the coffee table, with a sofa, couch, and chairs on the sides. Since rugs come in all shapes and sizes, choose the appropriate form. You can implement an oval carpet, circle, square, rectangle, etc.
Ask Questions
You are shopping for a rug you'll see every day in your home. So, don't be afraid to ask questions, as many as possible! The shopping assistants will guide, inform and help you make the best rug decision based on your preferences.