A living room is a part of the house that we spend most of our time in. Due to that, creating a cozy living room is something that goes without saying. Sometimes, a room can feel colorless or even cold and uninviting at first. If this is the case, then it is time to make some changes.
So, how do you make a room feel cozy and inviting? Well, there are a lot of living room decor ideas that you can use in order to bring life into your living room. If you are interested in learning more, you are in the right place. In this article, we are going to cover 10 tips that you can use in order to turn your old living room into a space you will never want to leave.
10 Living Room Ideas for Creating a Cozy Space
When you decide to make changes to your living room, there are certain things that you need to keep in mind. The most important thing that you need to know is to keep it simple. Overdoing it will only create a cluttered space that can feel overwhelming and uncomfortable.
Creating a cozy space does not have to be complicated. Take everything into consideration and play to your strengths. For example, if your living room is on the smaller side, try to implement as little as possible. Depending on your living room, you might have to take a different approach. If you need some help with the project, then looking for and hiring the best interior designer Fort Lauderdale is your best course of action.
1. Implement Wood
Introducing wooden elements to a modern living room can help balance out the look. For example, a simple wooden table can go a long way as the centerpiece. Additionally, implementing plants is also a great way to make the whole space feel more natural. On the other hand, if you want to make more subtle changes, try adding a few decorative pieces which are made of wood.
2. Make a Fireplace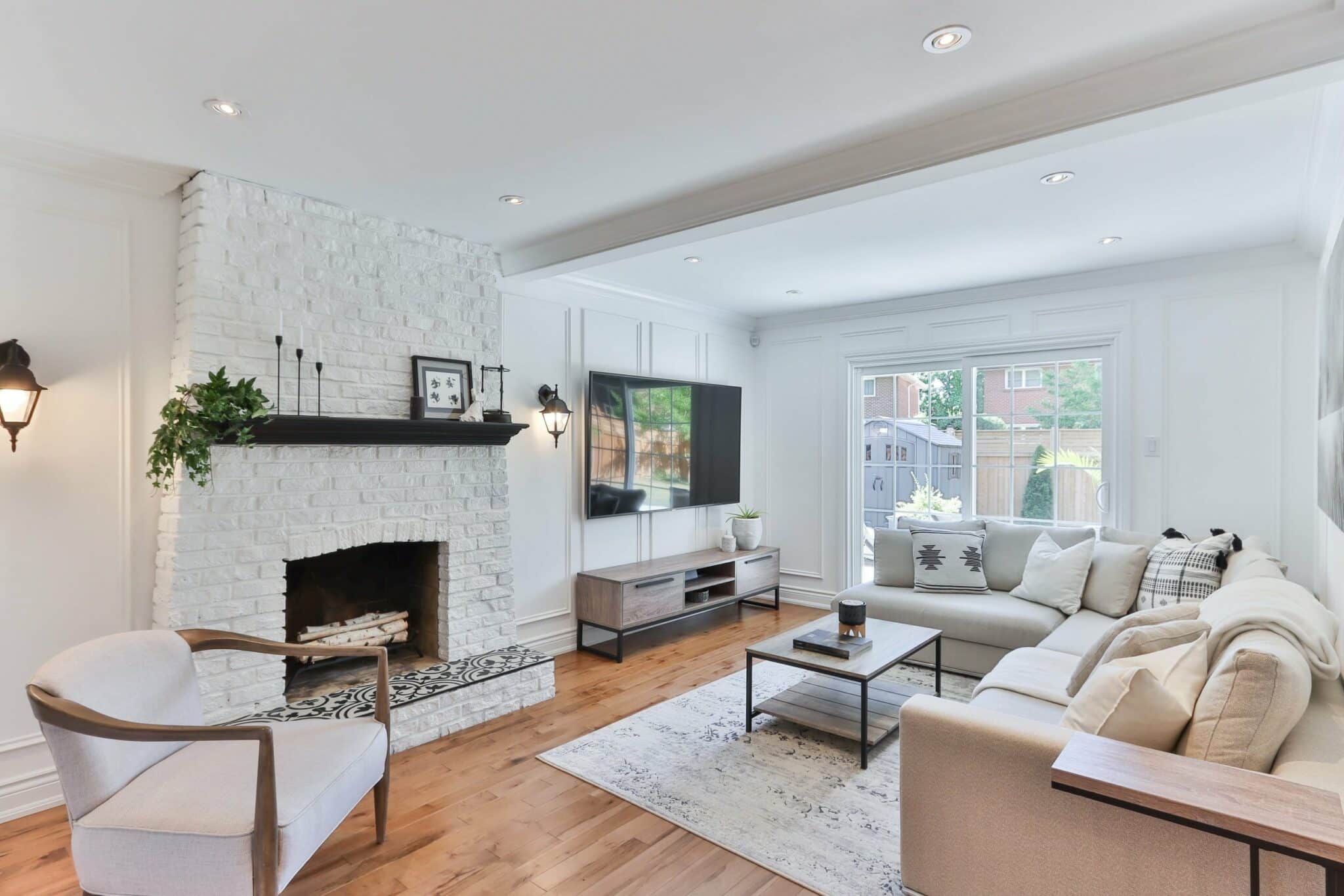 Creating a fireplace in your living room will without a doubt create a cozy feeling. Apart from that, a fireplace also has a use as it will provide you with warmth during the long cold winter days. Additionally, creating specially placed seating around the fireplace will bring out its full potential.
3. Play With Different Lighting
Living room lighting can play a big part in the overall looks of the room. Try to implement softer and warm lighting compared to harsh and bright ones. You can do this by adding simple table lamps or by using candles. Avoiding harsh white light can help you feel more relaxed while creating an atmosphere that is inviting.
4. Play with Colors
If you want to create a cozy feeling in your room, try avoiding vibrant and bold colors. Going with earthy colors is a simple yet effective way of bringing out the calm inviting feeling of the room without it being too imposing.
5. Consider a Rug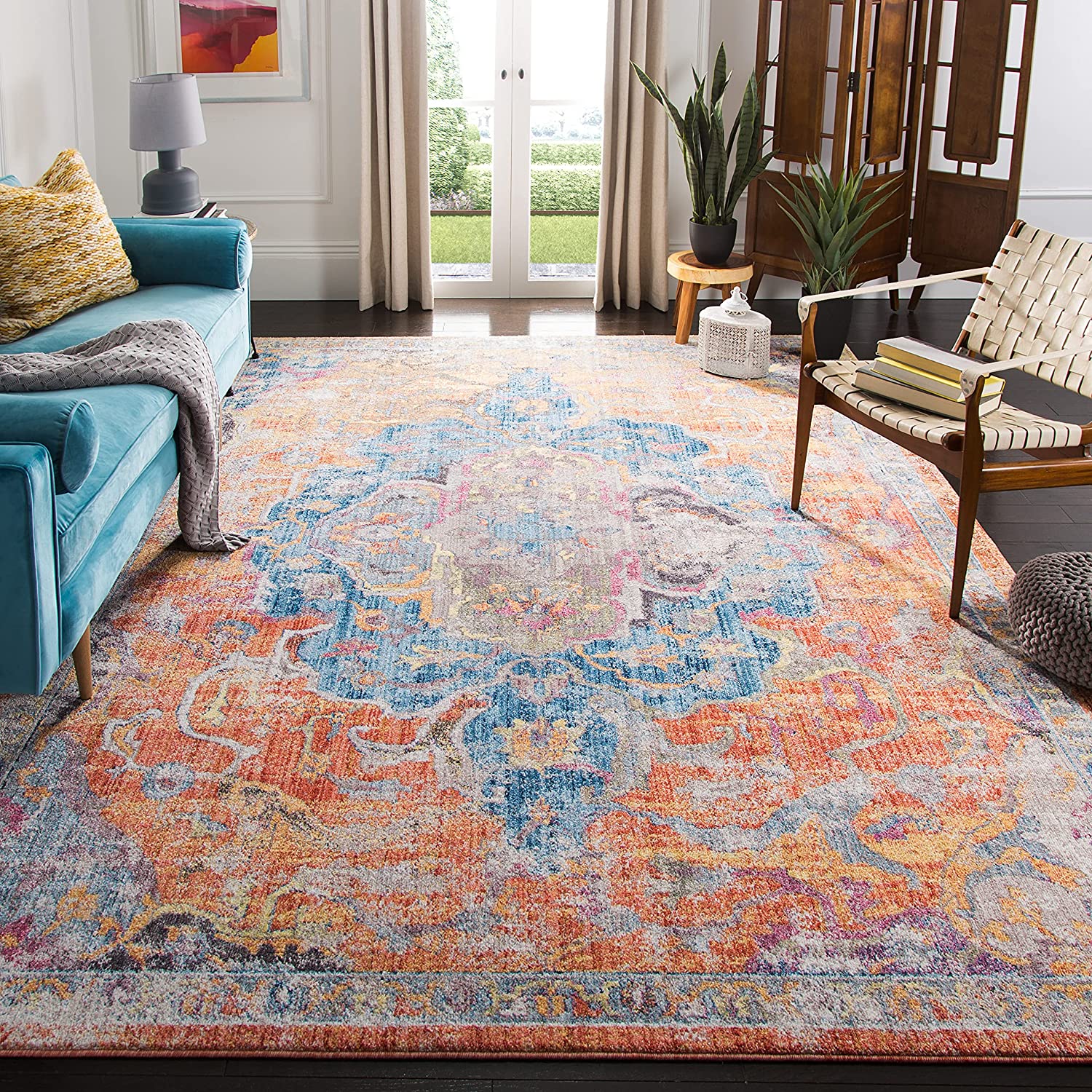 Adding a simple rug made from natural materials is one of the easiest methods that you can use to create a more comfortable living room. They are easy to maintain as well as move if you ever change your mind down the line.
6. Switch out your Sofa
Correctly placed furniture can completely change the look and feel of a room. Implementing furniture of different shapes and sizes is a simple way to define a space. For example, if you have a large living room, try to place the furniture away from the walls and closer to the middle to create a cozy sitting space.
7. Use Low Seating
Well-placed low seating can create one of the coziest looks you can get. They are great for smaller living rooms as it makes the room feel taller and more spacious. There are many types of low seating you can go for; you will only have to find the one that suits your taste the best.
8. Play with Different Fabrics
Different fabrics can bring out a whole new look to the room. It adds different levels of layering which bring more life into the space. Consider the color of the fabric as well and create a unique look for your living room.
9. Consider a Textured Paint Finish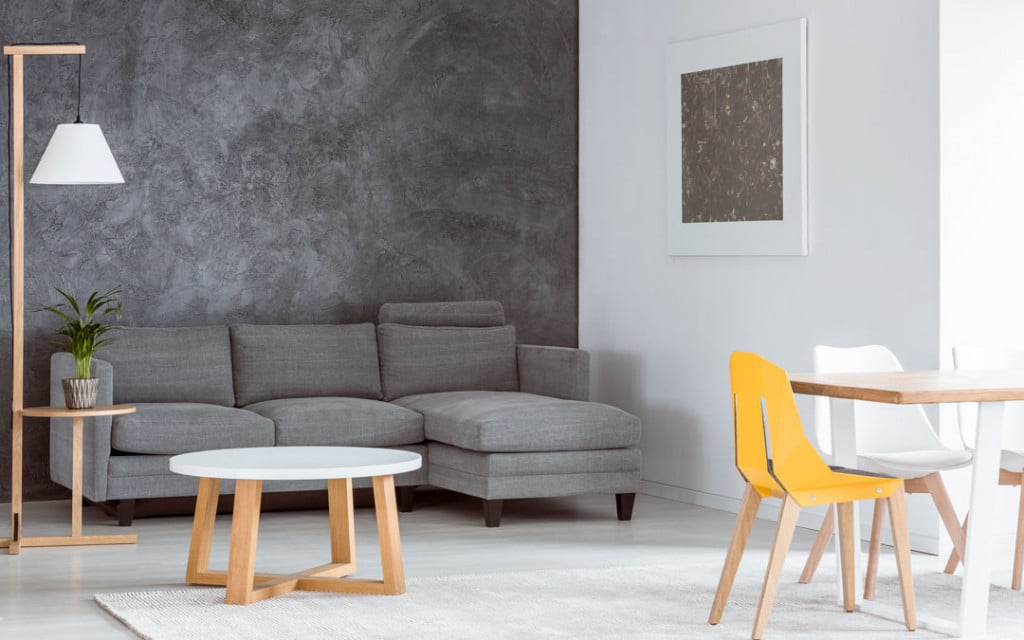 With the addition of textured pain, you can completely change the feel of the room without spending a fortune. Using limewash paint will not only create an amazing look but will also have a positive effect on the humidity in your room.
10. Use a Bay Window
If your living room has a bay window, you can use it to create a cozy corner which will be a perfect place to spend time in. Adding plush pillows and fabrics such as silk and velvet, your bay window will become the centerpiece of the entire living room.