If you're trying to decide between window shutters vs curtains for your home, it's essential to consider both the advantages and disadvantages of each option. Depending on the style of your home and what you're looking to achieve, one option may be better suited for your needs than the other. In this article, we'll look at the different benefits of both window shutters and curtains, as well as the potential drawbacks of each.
Overview of Window Shutters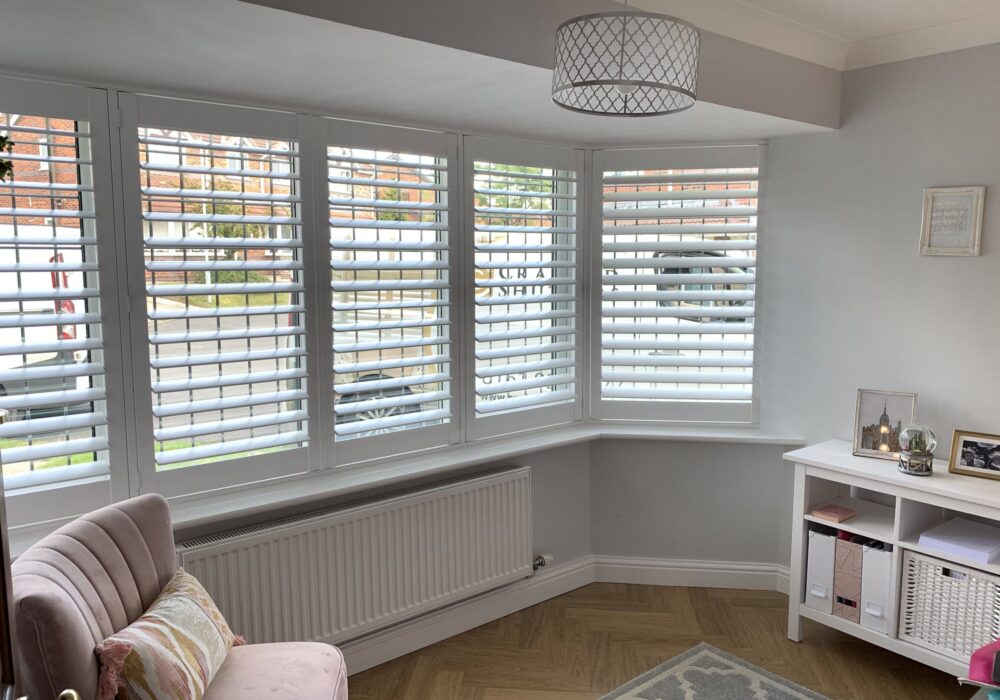 Window shutters are a popular choice for many homeowners because they offer several benefits. They are very durable and can last many years with proper care. Also, a blind shade and shutter can provide privacy and light control, which curtains cannot always offer. In addition, shutters can add a touch of style and elegance to any room.
Shutters come in solid and louvered styles and can be made from wood, vinyl, or composite materials. Shutters can be hinged to open and close like doors, or they can be fixed in place. Shutters provide good insulation and privacy but may not allow as much light into a room as curtains.
Overview of Curtains
Curtains are a classic choice for window treatments. They come in various colors, patterns, and materials to match any decor style. Curtains can be hung on rods or tracks and opened and closed to control the room's light and privacy. Curtains can also be used to insulate a room from heat and cold.
They are typically less expensive than shutters and can be found in various styles, colors, and materials. Curtains also have the advantage of being easy to install and remove. However, they do not offer the same durability or light control as shutters.
Pros and Cons of Window Shutters
There are a lot of things to consider when you're trying to decide whether window shutters or curtains are the right choices for your home. Here are some of the pros and cons of each option:
Pros:
Shutters can provide better privacy than curtains since they can be fully closed.
Shutters can help keep your home cooler in the summer and warmer in the winter since they provide an extra layer of insulation.
Shutters can add a touch of elegance to any room.
Shutters are relatively easy to clean and maintain.
Cons:
Shutters can be more expensive than curtains.
Shutters may be available in fewer styles and colors than curtains.
Pros and Cons of Curtains
For those trying to decide whether or not to install curtains in their home, there are a few pros and cons to consider before making a decision.
Pros:
Can be made from a variety of materials, including light, airy fabrics like linen or heavier fabrics like velvet
Come in a wide range of colors and patterns to match any decor style
Can be hung at different heights to create different looks
Provide some insulation against heat and cold
Can be used alone or with blinds or shades for additional privacy and light control
Cons:
May need to be replaced more often than shutters because they collect dust and dirt more easily
Can be tricky to clean if they're made from delicate fabrics
May get blown around by strong winds
Best Uses for Each Option
Assuming you would like a content section for each window treatment option:
1. Roller Shades – Roller shades are ideal for rooms that require a modern, streamlined appearance. They are great for darkening a space and come in various colors and textures to suit any aesthetic. They also provide privacy while still allowing natural light to enter the room.
2. Roman Shades – Roman shades are perfect for rooms with an elegant or traditional look. They offer excellent insulation and can be opened or closed depending on desired light levels or privacy requirements.
3. Sheer Curtains – Sheer curtains provide an airy feel to any room due to their lightweight fabric and delicate folds. While they offer little privacy, they filter light beautifully to create an inviting atmosphere. Sheer curtains come in many colors and styles, making them highly versatile options that match any decorating scheme.
4. Venetian Blinds – Venetian blinds are classic window treatments that remain popular due to their sleek design and functionality. With adjustable slats, you can control the amount of sunlight entering the room while providing adequate privacy when desired.
Conclusion
Both window shutters and curtains can be great options for your home, depending on your preference. Window shutters offer a more modern look while providing additional protection from the elements, while curtains offer a softer touch with their range of colors and fabrics. Ultimately, it comes down to personal preference as to which choice is best for your home; no matter which one you decide, it will surely add to the overall beauty of your space.