Are you looking for ways to spruce up your outdoor area without breaking the bank? Making the most of smaller and limited outdoor living spaces needn't be a challenge. You can transform your backyard into an inviting summer oasis with a little creativity and some budget-friendly resources. Whether you live in an urban apartment with just a tiny balcony or have acres of land with plenty of open space, there are many great ideas for enhancing your outdoor area on a budget! Keep reading to discover our top tips for creating the perfect affordable outdoor living space.
1. Add An Outdoor Patio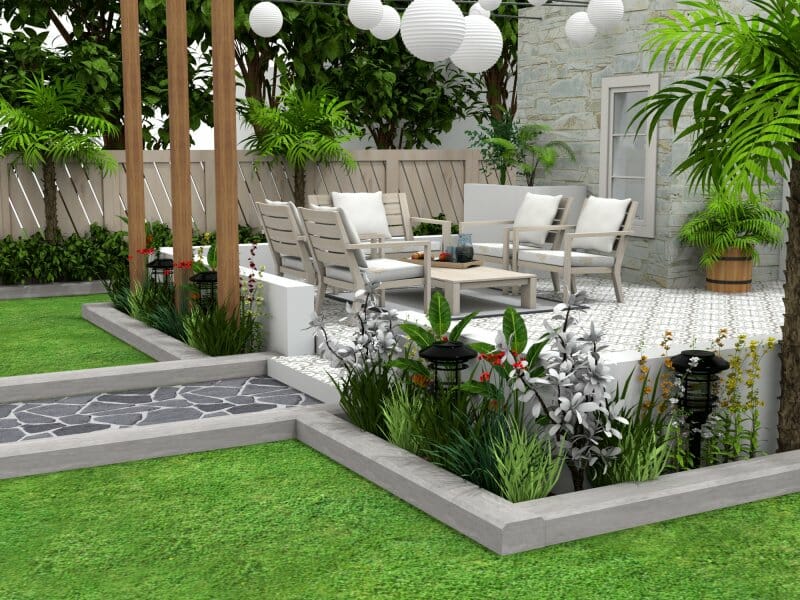 Summer is just around the corner, and what better way to enjoy the beautiful weather than with an outdoor patio? Adding an outdoor patio to your home is the perfect way to connect with nature and enjoy the fresh air. The team behind Discounted Patios says that it is a great opportunity to entertain guests and adds value to your property and provides a peaceful space to unwind after a long day. With so many styles and designs to choose from, your creativity is the only limit. Whether you're looking to create an oasis of tranquility or a space for lively soirées, adding an outdoor patio can transform your outdoor living space and enhance your overall quality of life.
2. Hang Some Lights
Make your outdoor living space the ultimate hangout spot by adding some ambiance with string lights or lanterns. These simple additions instantly create a cozy and inviting atmosphere that's perfect for entertaining guests or relaxing with loved ones. Drape some string lights over your patio furniture or hang a collection of lanterns from a nearby tree to set the mood. Your backyard will quickly become the go-to spot for enjoying the outdoors all season long.
3. Build a Fire Pit
Nothing compares to spending time with friends and family over a fire. But if you're cringing at the cost of a standard outdoor fireplace, don't fret – building a fire pit can be a great alternative that won't break the bank. Not only will it keep you warm on chilly nights, but it can also provide a focal point for outdoor gatherings and activities like roasting marshmallows or telling campfire stories. Plus, the satisfaction of knowing you built it yourself is priceless. So why not give it a try? With a little planning and some DIY savvy, you'll have your very own backyard fire pit in no time.
4. Arrange Some Seating
As the weather warms up and more time is spent outside, it is important to choose the right outdoor furniture to make your time spent outdoors as comfortable and relaxing as possible. When it comes to arranging some seating, choosing comfortable and durable furniture is key. Not only will it provide a place for you, your family, and your friends to gather and enjoy each other's company, but furniture that lasts for years will save you time and money in the long run. Whether it's a cozy seating area under a tree or a full outdoor dining set, investing in quality furniture is sure to enhance your outdoor experience.
5. Set Up An Outdoor Kitchen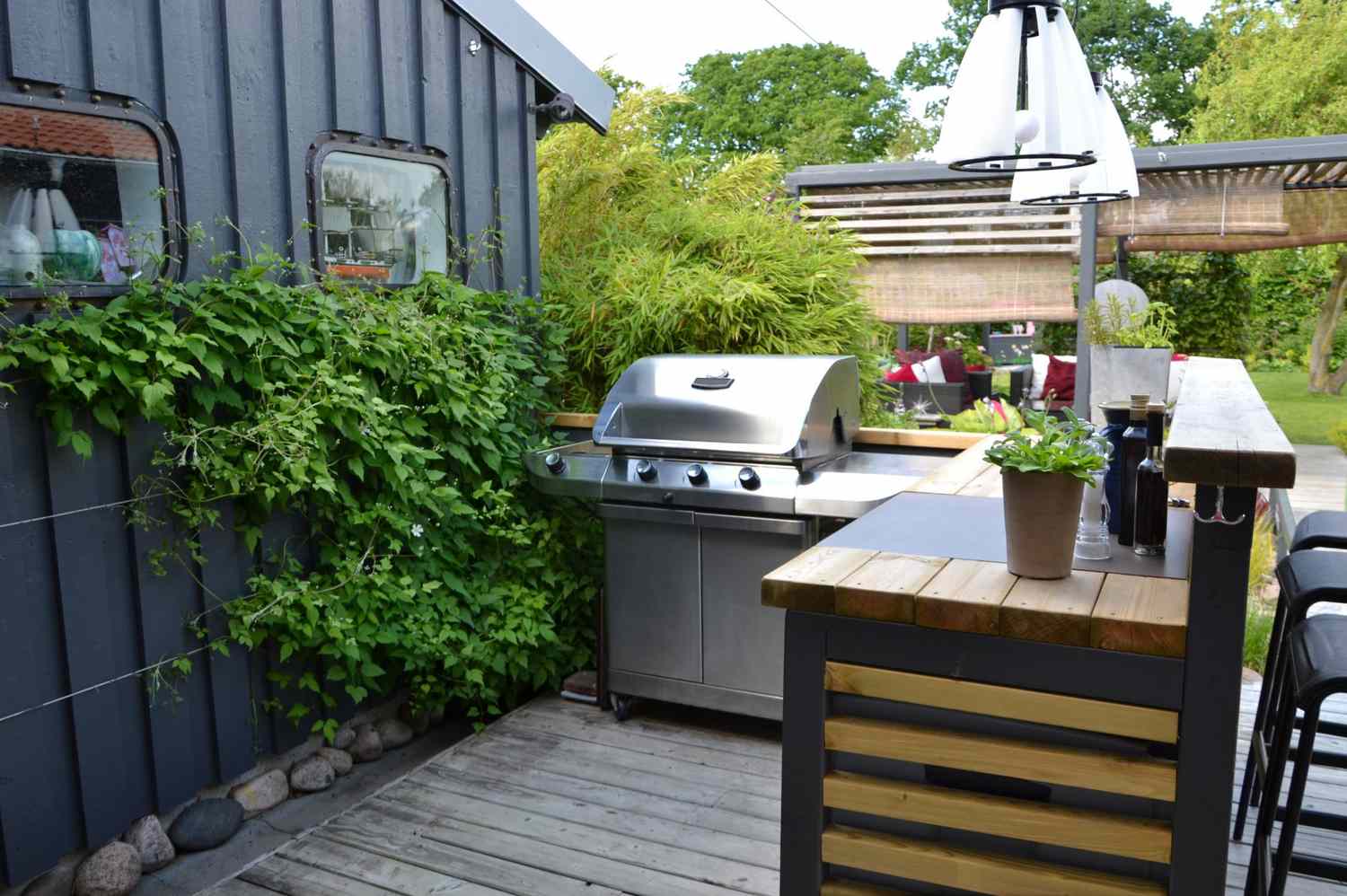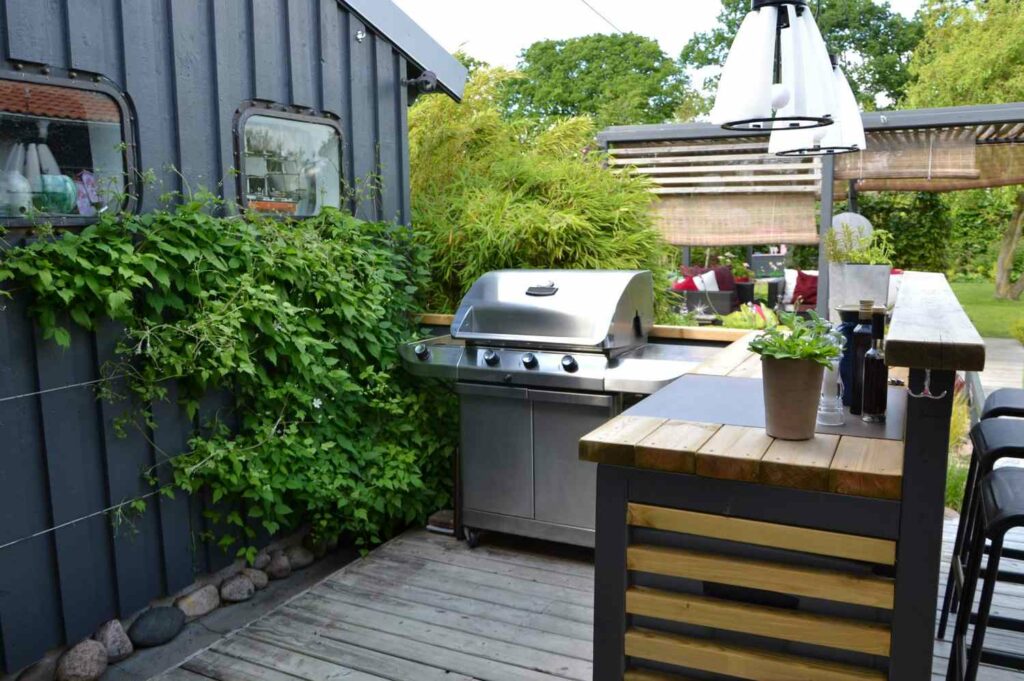 Transform your outdoor area into a culinary haven with the addition of an outdoor kitchen. Investing in a small grill, table, and chairs can completely change the way you utilize your outside space. Imagine hosting a summer soirée, grilling juicy burgers, and enjoying delicious sides with your closest friends and family. Or, spending a peaceful evening with a loved one cooking a romantic dinner under the stars. The possibilities are endless with an outdoor kitchen, allowing you to maximize your outdoor space and spend more time enjoying the beautiful weather.
6. Install Pathways or Stone Patios
Imagine stepping outside onto an inviting stone pathway that leads you around your backyard oasis. The sound of your footsteps tapping along the textured surface of the stones beneath you as you make your way to your outdoor living area. Installing pathways made out of stones or bricks can add a luxurious touch to your outdoor space while also allowing for functionality and practicality. With so many variations of stones to choose from, you can create a distinctive design that complements the overall style of your home.
Conclusion
An outdoor living space can be the perfect way to relax and entertain after a long day. Whether it's through adding more greenery, installing lights or pathways, building a fire pit, or setting up an outdoor kitchen, there are endless possibilities for transforming your space into something memorable. With a little planning and creativity, you can transform your simple backyard into a beautiful and inviting oasis that everyone will enjoy without breaking the bank.