Beach bathroom decor – Many people love to contemplate while taking a shower. The temperature change to the body makes people feel better and relaxed, helping them think and even find ideas. For these reasons, the bathroom becomes one of the unique spots in a home.
To make a bathroom even more relaxing, many try to replicate a refreshing atmosphere of the beach in their bathroom. The easiest way to achieve it is to add some decorative touch to the bathroom. Although it's easy, some people might find it hard to choose the right decoration.
In this article, we will present some of the best beach bathroom decorating ideas. By dividing the article into parts, we hope to help as many people as possible with different styles. Without further ado, let's get to it!
Rustic beach bathroom decor
To combine traditional style with beach decor, you need to be careful. More often than not, beach decor can make it looks a bit off. Here are our favorite beach decorations for rustic-style bathrooms.
Rustic bathroom organizer with hooks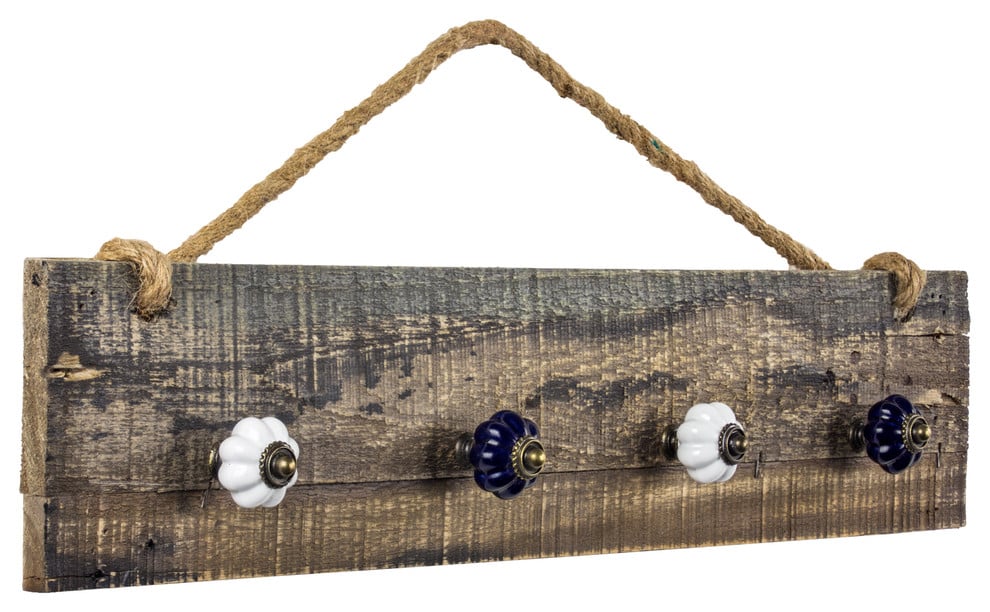 A bathroom will not be complete without a hanging organizer to hang your towel and clothes. This wooden organizer will blend well with any rustic-style bathroom. Its simple wooden panel and thick jute rope add extra country charm to it. Moreover, it comes with four ornate and decorative hooks, which can emphasize a beach-themed bathroom.
Rustic beach bathroom curtains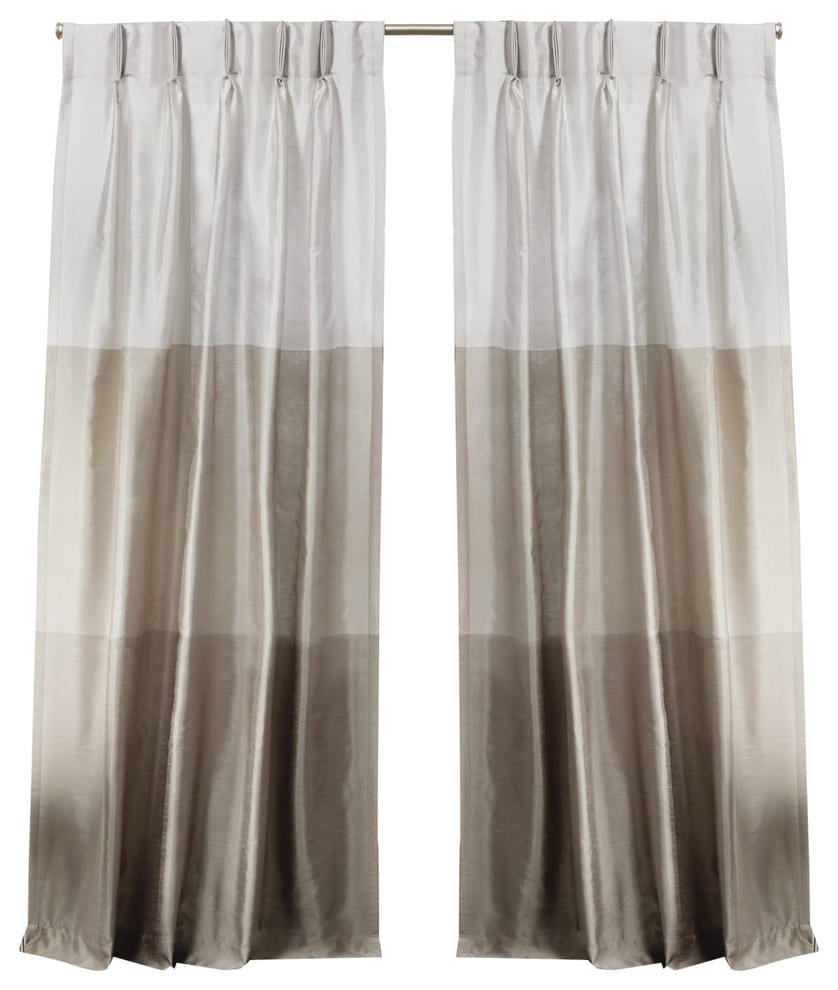 Are you trying to find the perfect complement to your rustic-style bathroom? This curtain should be a great choice to pick. Its gradient stripes will add a bold and artistic touch to the bathroom. Moreover, its colors remind us of the sands on the beach, relevant to our discussion.
Rustic beach bathroom wicker basket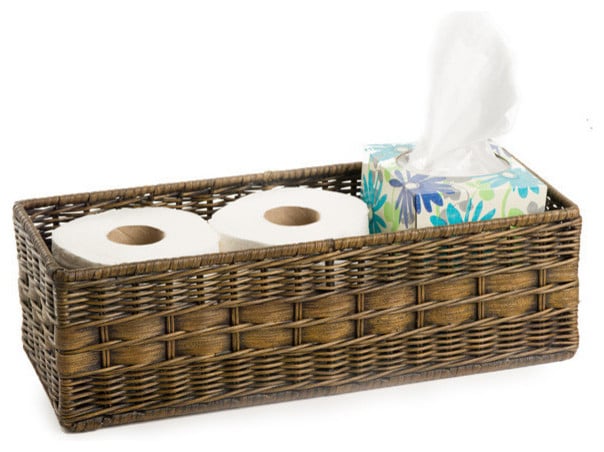 In a bathroom, there should be a place to organize the bathroom items. This wicker basket not only offers a storage function, but it also improves any traditional style bathroom. Its design is very practical and provides the right size as a decorative touch.
Rustic toilet paper holder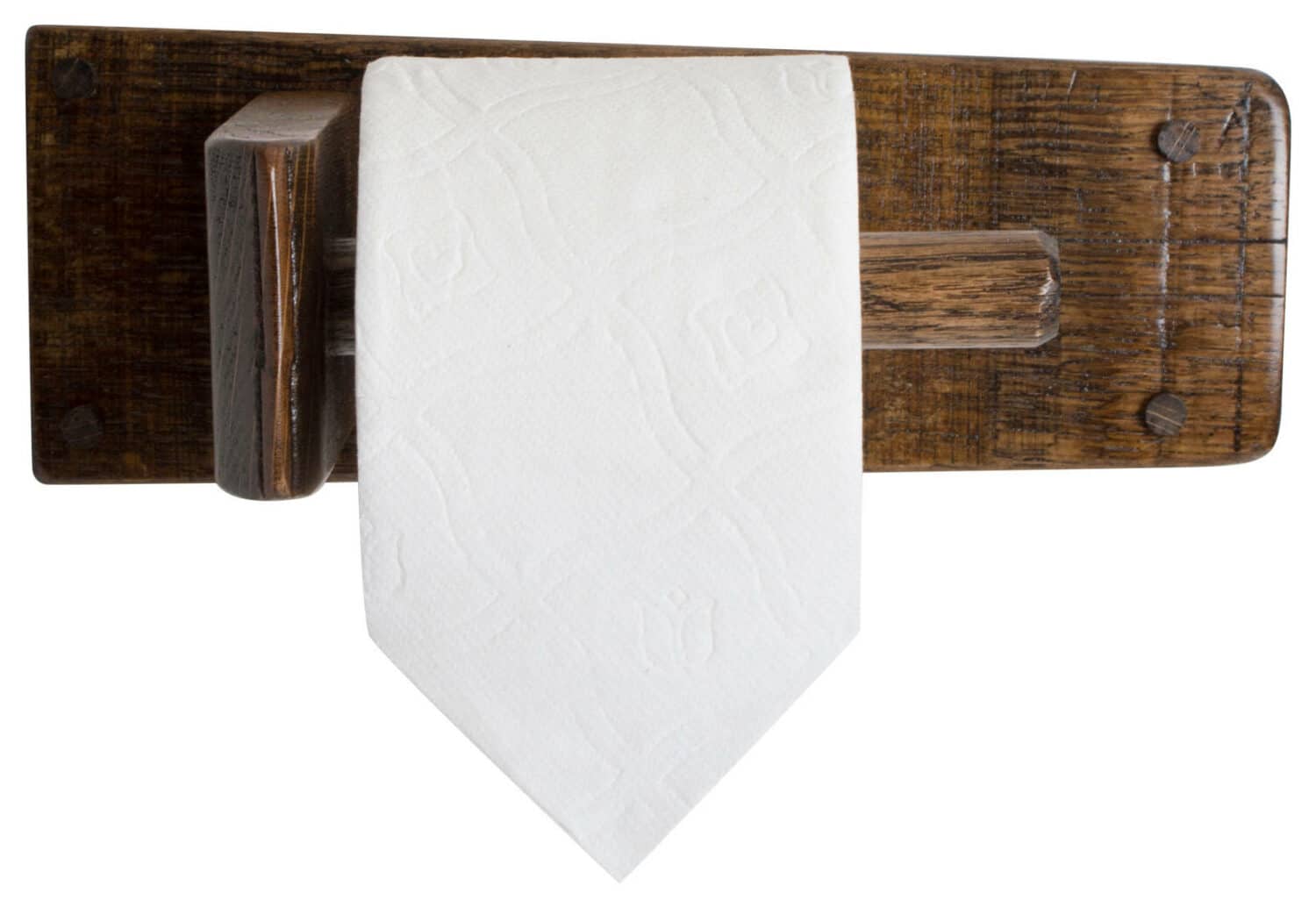 To bring a coastal bathroom decor to a whole new level, we also need to focus on the details. A small piece like a toilet paper holder can add a substantial improvement to the design. This handcrafted oak toilet paper holder will complete any rustic design. Moreover, its authenticity will enhance the refreshing atmosphere that we're trying to create.
Rustic wall sconce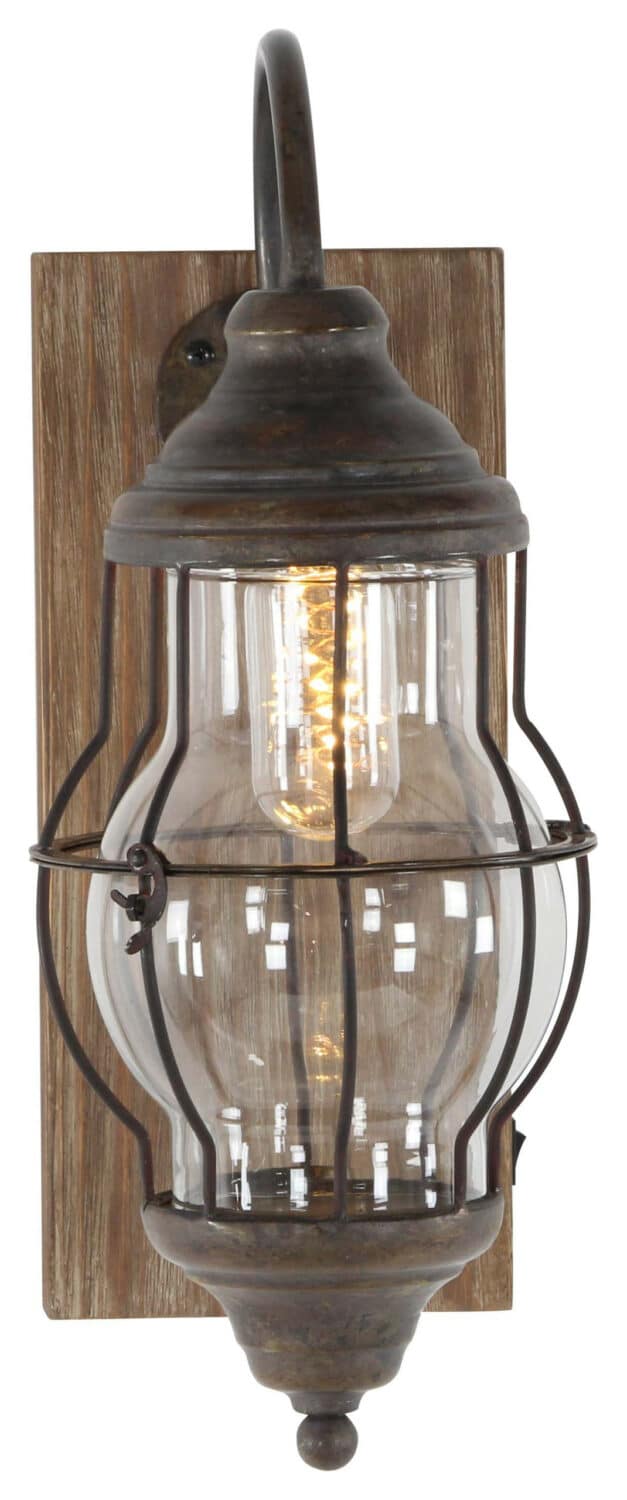 This sconce might seem to belong to somewhere else other than the bathroom. Well, it can be an excellent substitute for vanity lights in a rustic bathroom. Not only the overall material will accentuate the vintage vibe, but its design also makes a great focal point to the bathroom.
Decorative whale hook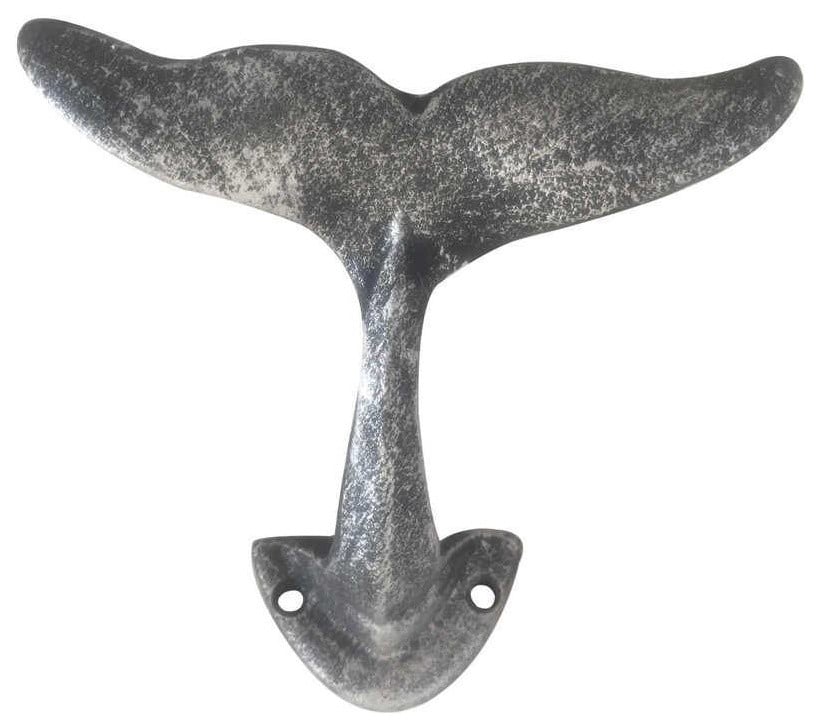 Adding a taste of antiquity to a rustic bathroom can further enhance its uniqueness. This whale hook will fulfill both rustic design and beach vibe. Since it's made of solid cast iron, this decorative item will be able to beautify your bathroom for an extended period of time.
Rustic two-piece rectangular basket set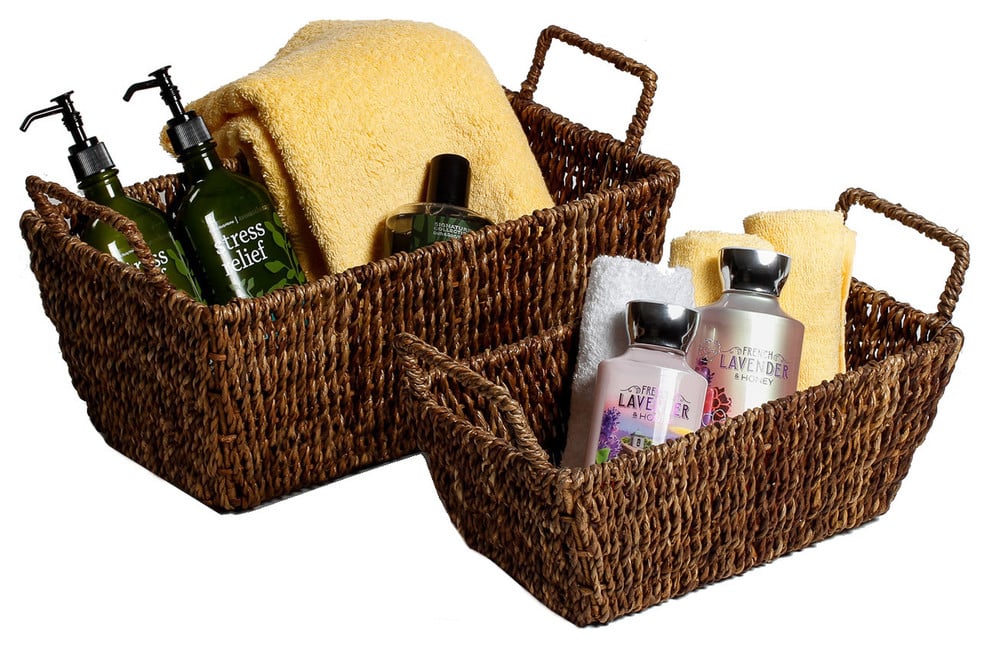 If the previous wicker basket doesn't satisfy your taste, this basket set can be an excellent alternative. Its lovely design reminds us of picnic baskets. It features a pair of handles which allow more effortless mobility. Without a doubt, it's a terrific pick for a rustic beach bathroom.
Related : Rustic Basement Ideas
Modern beach bathroom decor
The ocean bathroom decor can also be combined with modern design. However, to do it properly, we need to keep any decoration as simple as possible. We have prepared some of our favorite beach bathroom decorations for modern bathrooms to help you with that.
Modern coastal bathroom art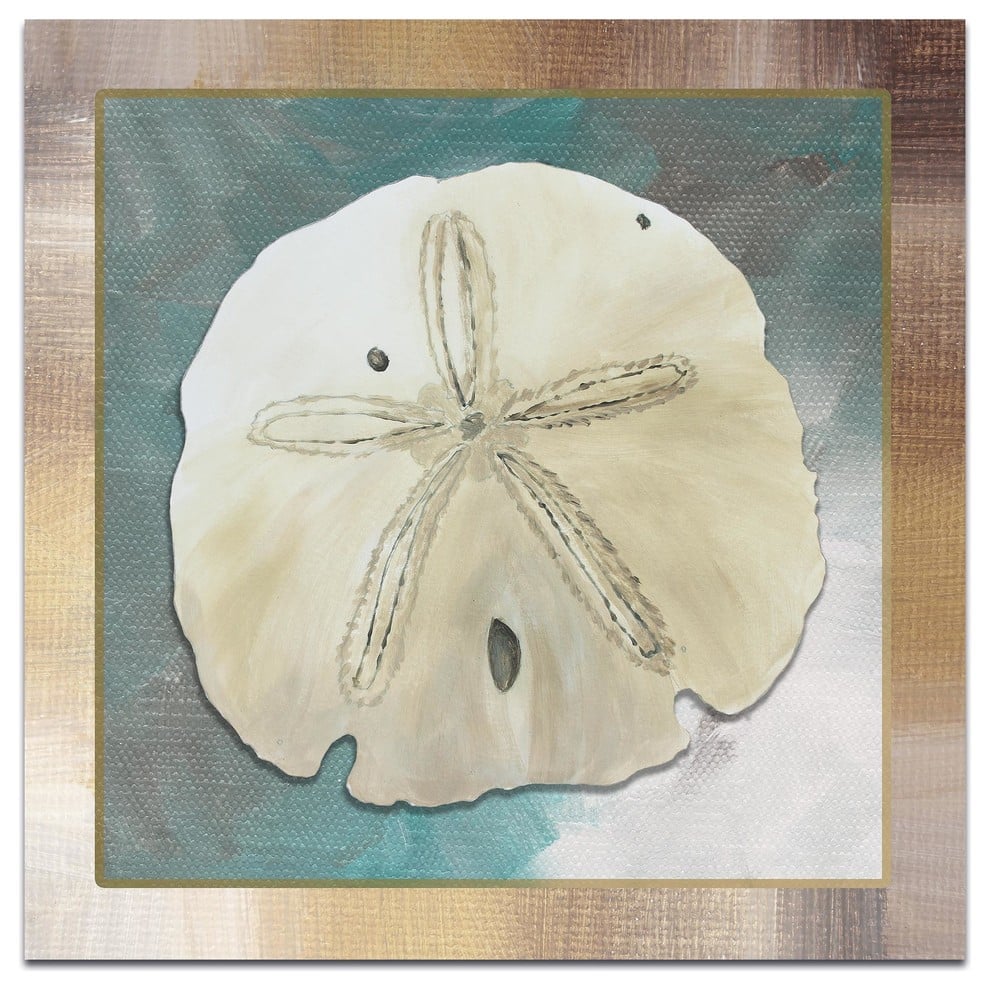 Putting this tropical painting in a modern bathroom will give the same effect as putting an abstract painting in a five-star hotel room. It accentuates the contemporary side of a modern bathroom. Furthermore, its rugged material and durable finishes will display a sense of longevity and versatility.
Modern beach bathroom fish doormat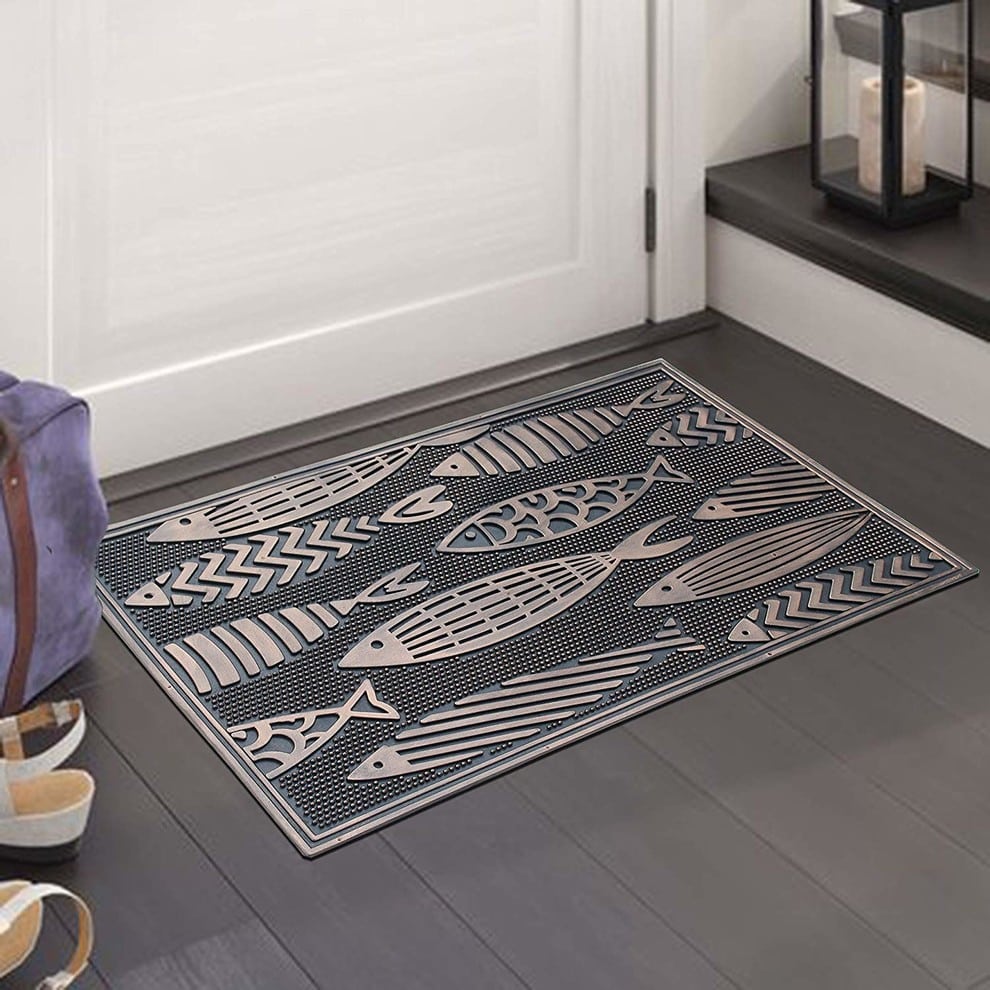 A beach bathroom will not be complete without this uniquely stylish doormat. Not only it looks lovely, but it also has a bunch of useful features. It is anti-slip, durable, easy to wash, and has an anti-bacterial surface, making it a great bathroom doormat.
Beach bathroom gradient mirror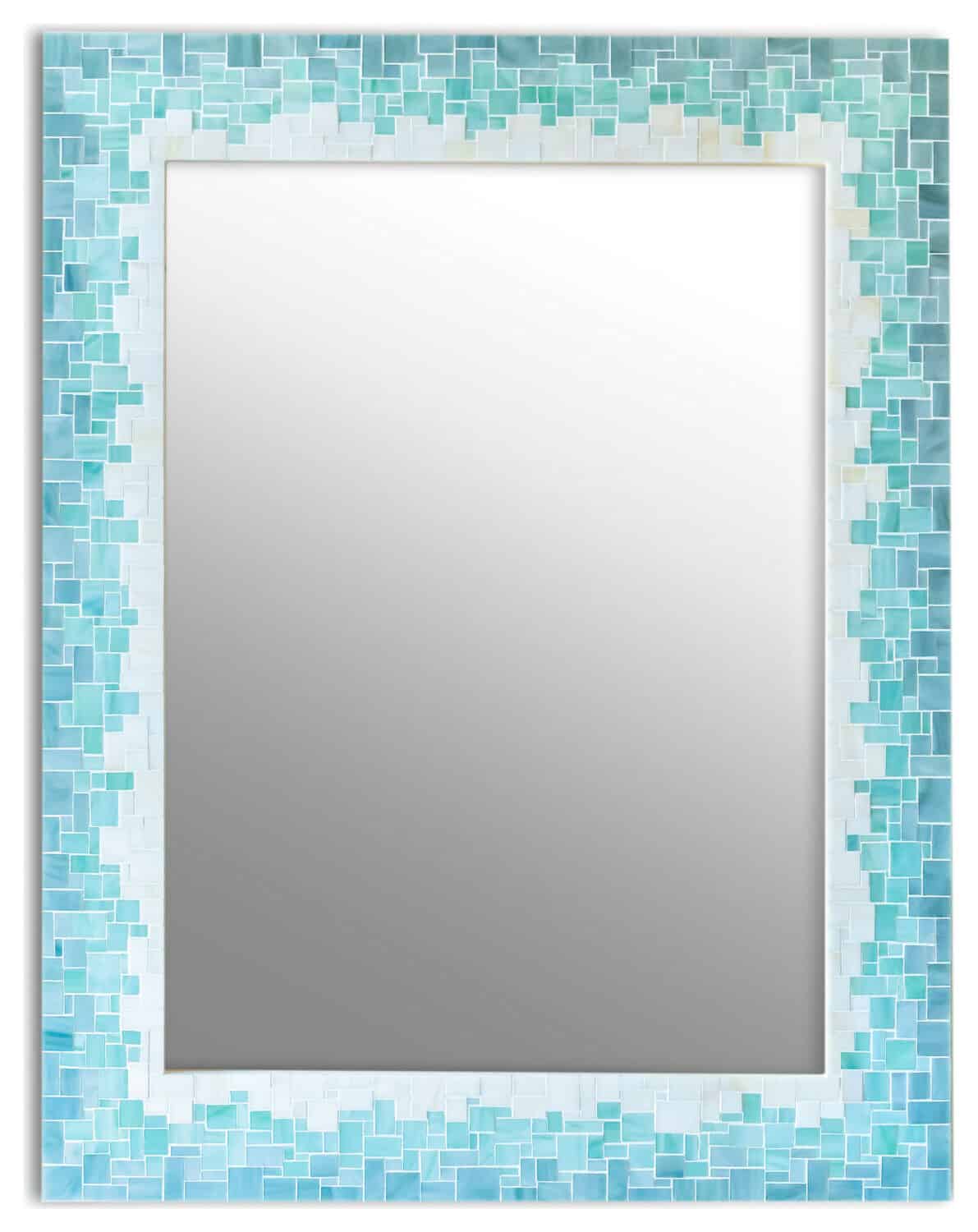 The vibrant green and deep blue color on this mirror's frame quickly reminds people of the peaceful ocean breeze. The glass tile cuts add more detail and glamorous touch to it. Undoubtedly, this mirror will bring any contemporary bathroom to a whole new level.
Beach bathroom turtle wall art decor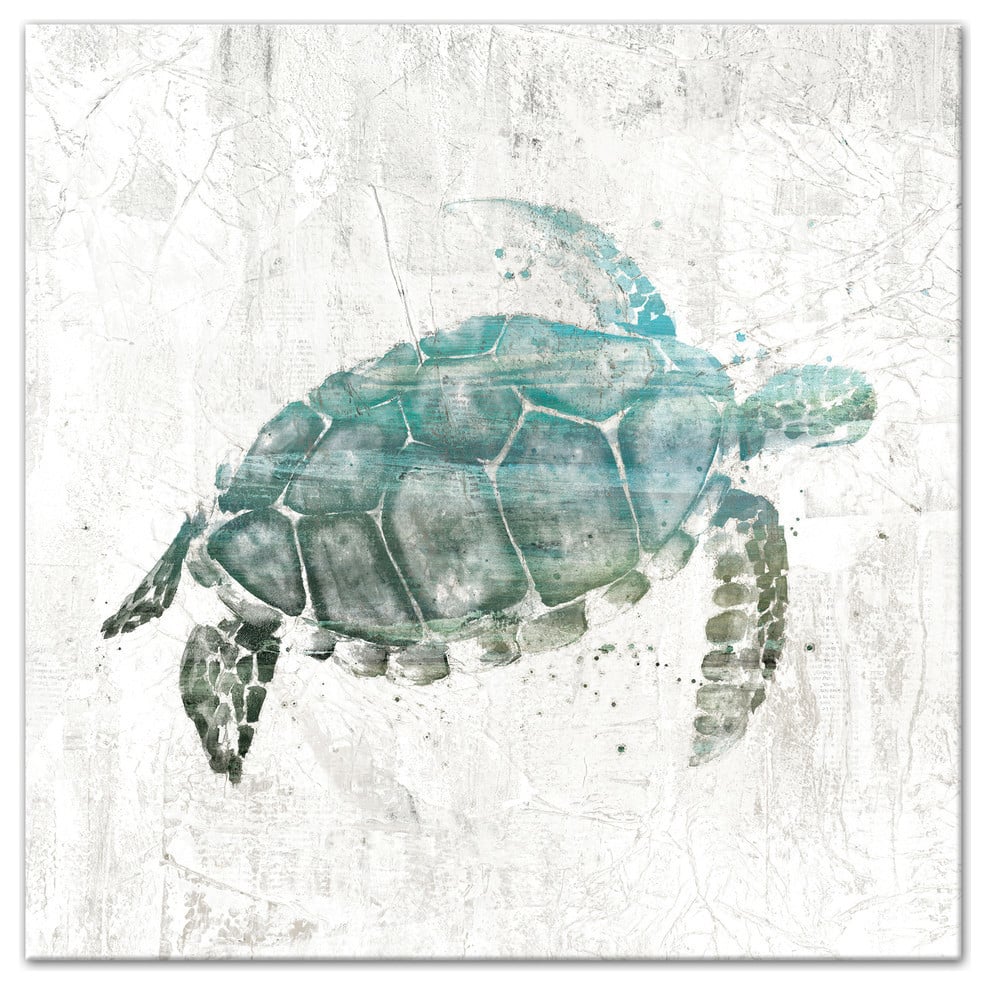 Adding this remarkable turtle wall art will substantially enhance the beach atmosphere to the bathroom. Its simplicity and minimal color give a sense of beauty, professionalism, and high-quality. Without a doubt, this gorgeous artwork is worthy of hanging inside on your beach bathroom wall.
Modern shell wall sconce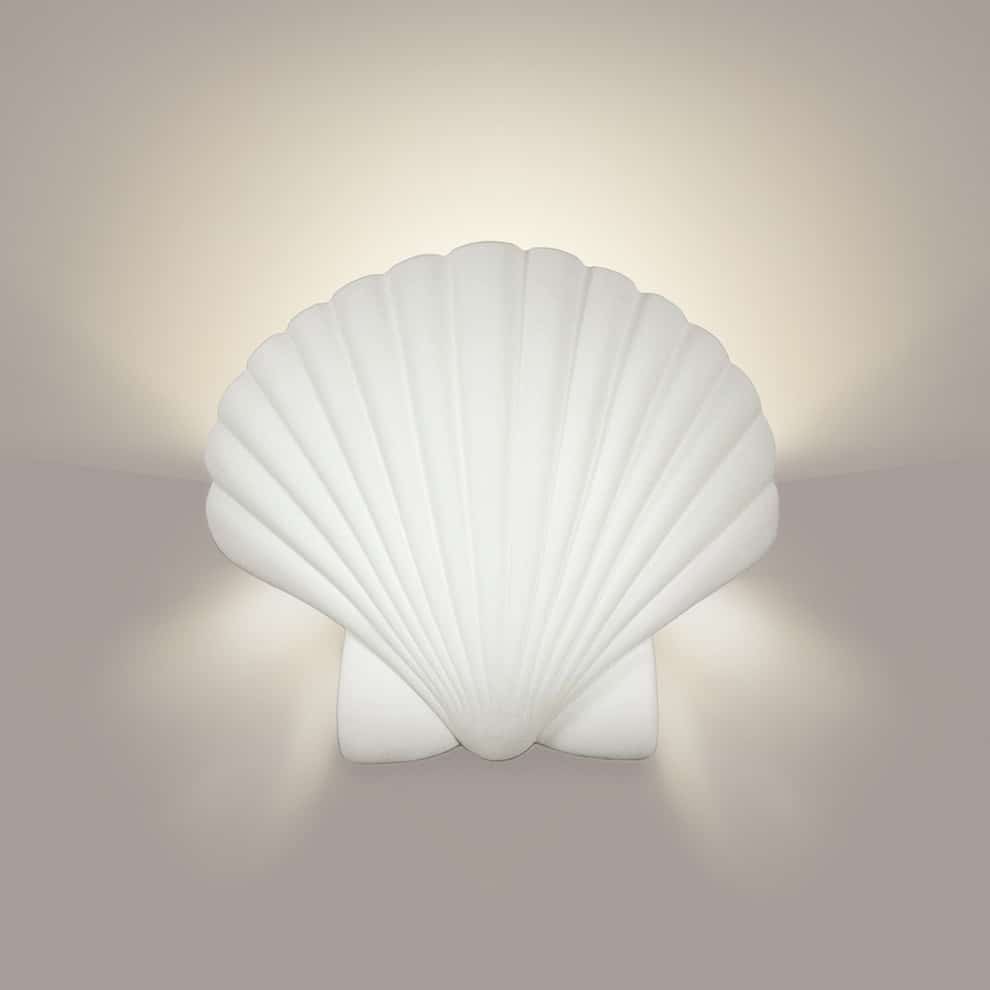 This wall sconce is the perfect beach wall decor to add to your modern beach bathroom. The design incorporates both a beach theme and a modern edge. Since it is rust and corrosion resistant, it is an excellent sconce to put in the bathroom. Lastly, this seashell bathroom decor produces dim lighting, which is perfect for people who seek for the romantic vibe in their bathroom.
LED medicine cabinet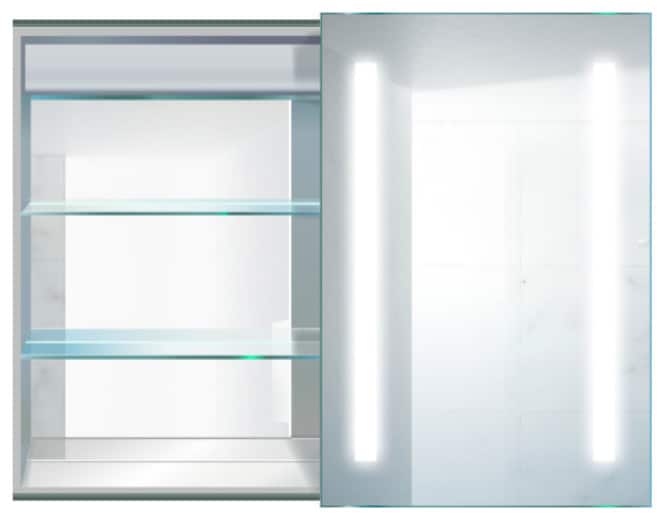 This item might make you wonder how it can go well with beach themed bathrooms. This medicine cabinet will be able to recreate the bright and sunny weather that we usually find on the beach. Not only it offers beauty, but it also includes convenient features such as LED lights, defogger, and sliding mirror door.
Medicine cabinet with round mirror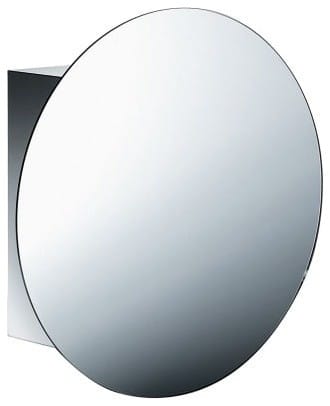 If the LED medicine cabinet is not your style, you can consider choosing this one. This medicine cabinet is more straightforward, which makes it an excellent addition to a modern bathroom. The large mirror on its door will reflect lights and make the bathroom feels roomier, just like on a beach.
Wall-mounted shower bench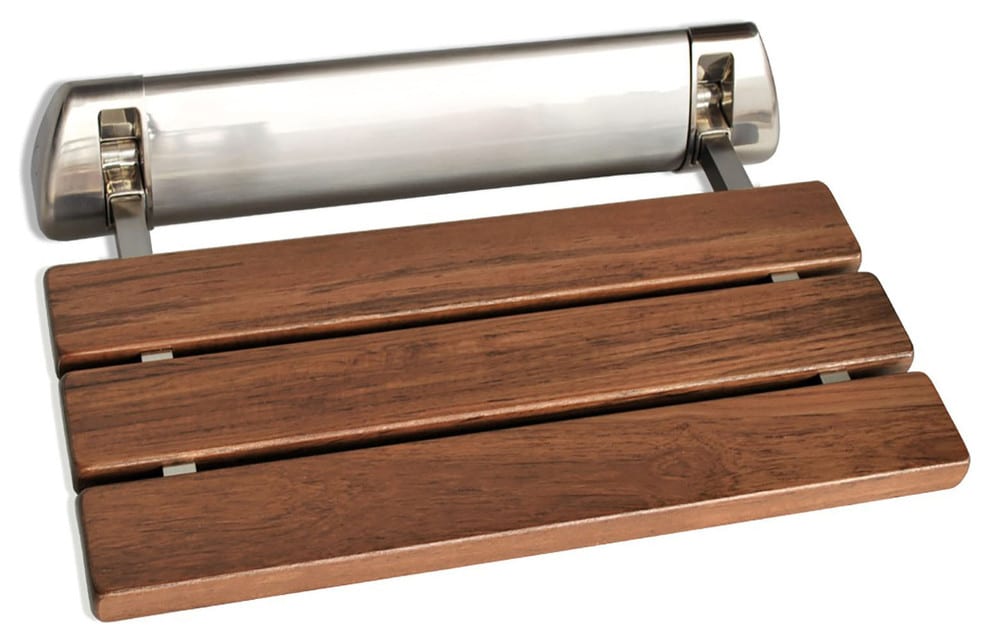 One essential thing about a beach-themed bathroom, it needs a relaxing vibe. This shower bench can add a layer of relaxed style while keeping its modern touch. Not only it blends well with contemporary designs, but it also adds functionality to the bathroom. By having this bench, you can sit while shaving or brushing your teeth.
Related : Modern Farmhouse Bedroom
Eclectic beach bathroom decor
The eclectic design combines various styles, juxtaposing textures, contrasting colors, and keeping them in harmony. To correctly add a coastal touch to an eclectic-style bathroom, a bit of talent is required. Without it, often, the result would seem off.
Eclectic coastal bathroom mat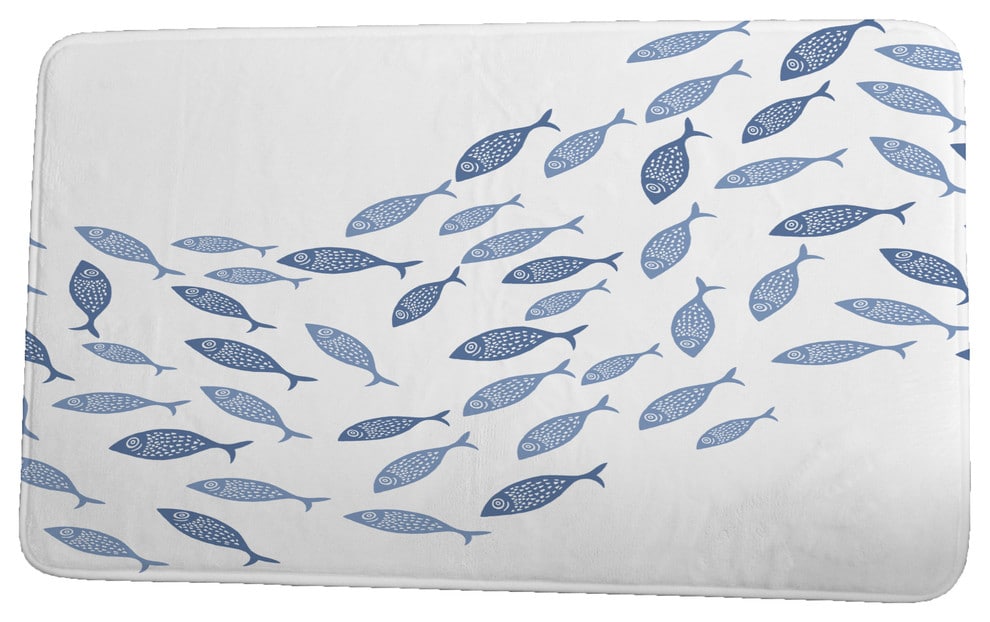 This artistic bathroom mat works well with the eclectic beach bathroom. Its neat fish prints will add harmony and a calm atmosphere into the room. Moreover, its minimal color use and straightforward design make the mat blend well with the most room style.
Eclectic beach bathroom decorative planter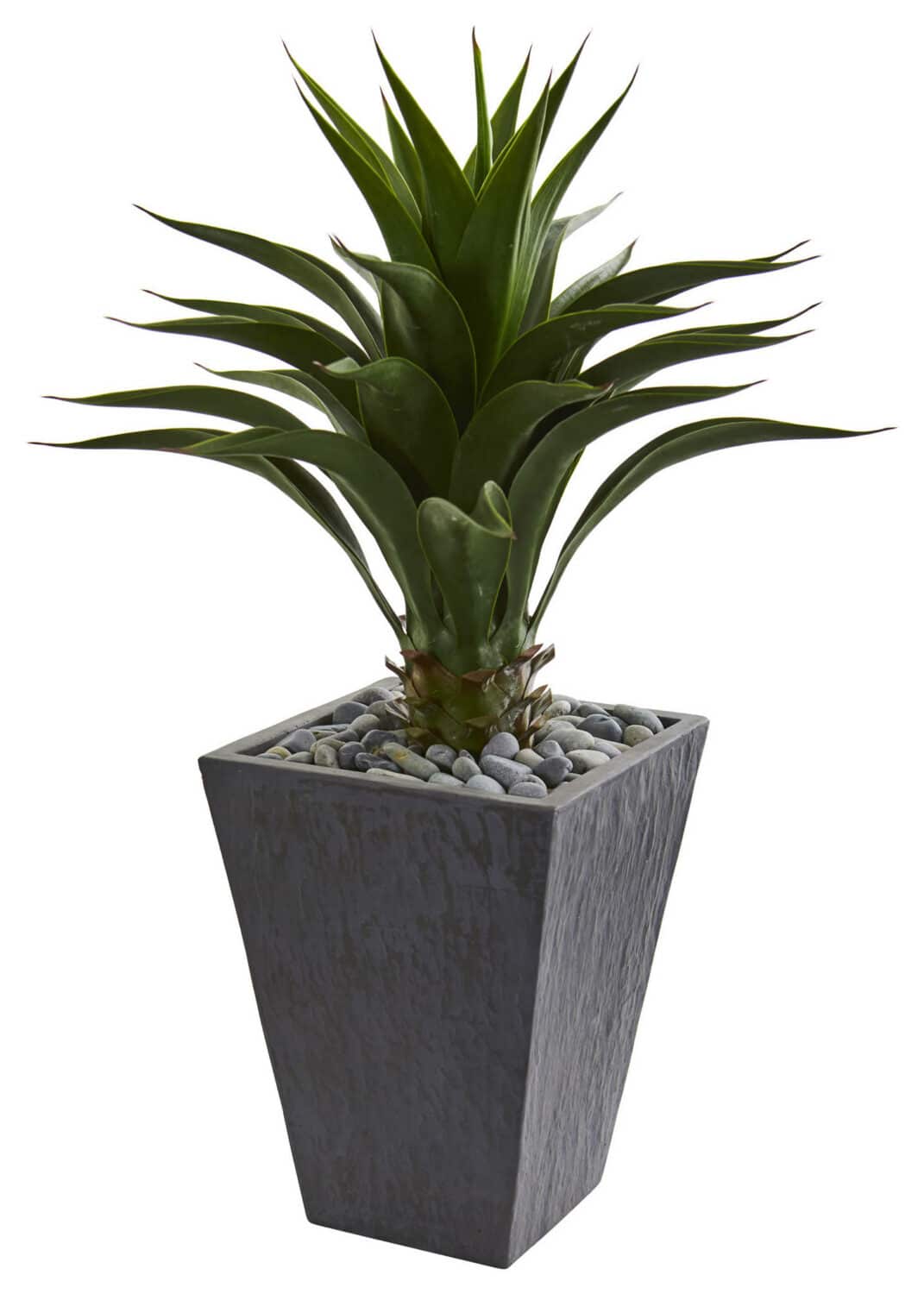 It's always good to have a touch of nature in a room, including the bathroom. Adding a plant can enhance the refreshing vibe of an eclectic beach-themed bathroom. Although this plant is artificial, it serves its purpose very well. It can be placed on the bathroom vanity to add vibrant greenery.
Ladder storage for beach bathroom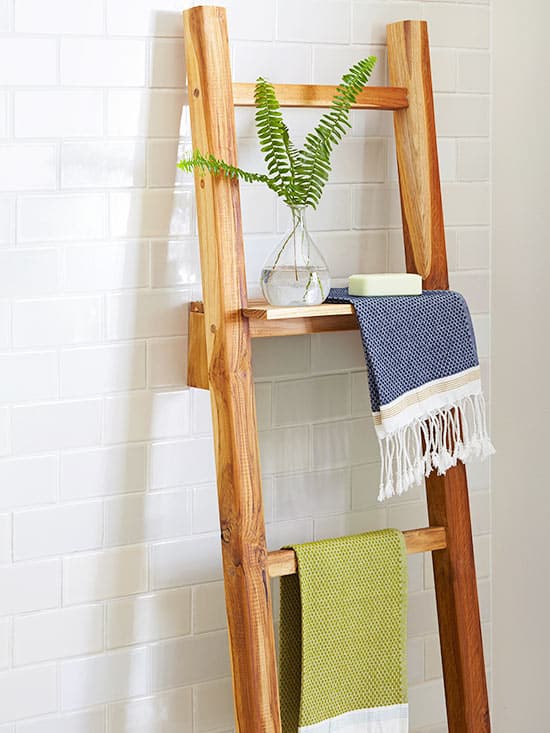 Using hooks to store washing-up necessities might be too ordinary for some people. If you are one of them, you can try to use a handsome ladder like this one as storage. It has excellent color and provides a lovely accent to modern tones. However, it might be best to choose the waterproof ladders as we're trying to put it in the bathroom.
Tropical frameless mirror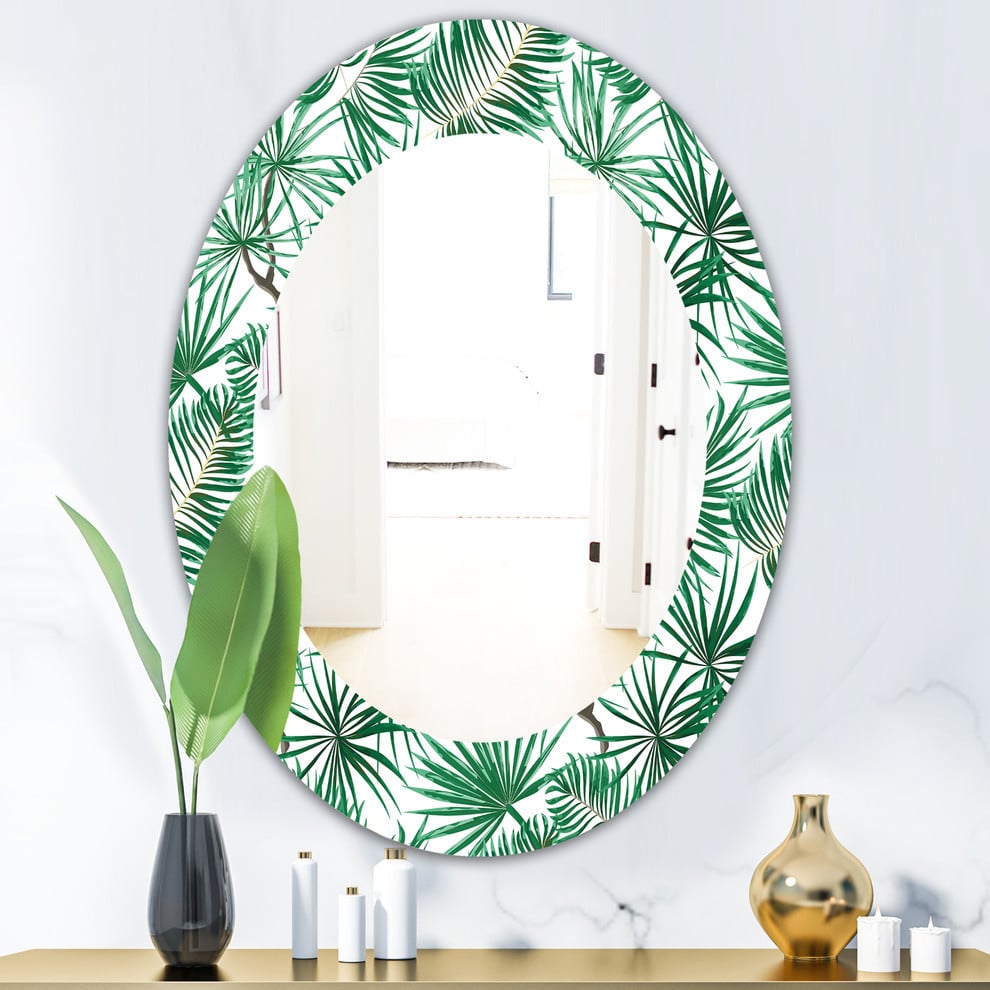 For a final touch, this tropical-themed mirror should complete the overall look of the eclectic beach bathroom. It has a vibrant green color, which is excellent for achieving the ideal beach atmosphere. Moreover, the material of the mirror itself is at the top of the class. With 0.25 inch thickness, it provides crystal clear and distortion-free reflection.
Eclectic beach bathroom nylon basket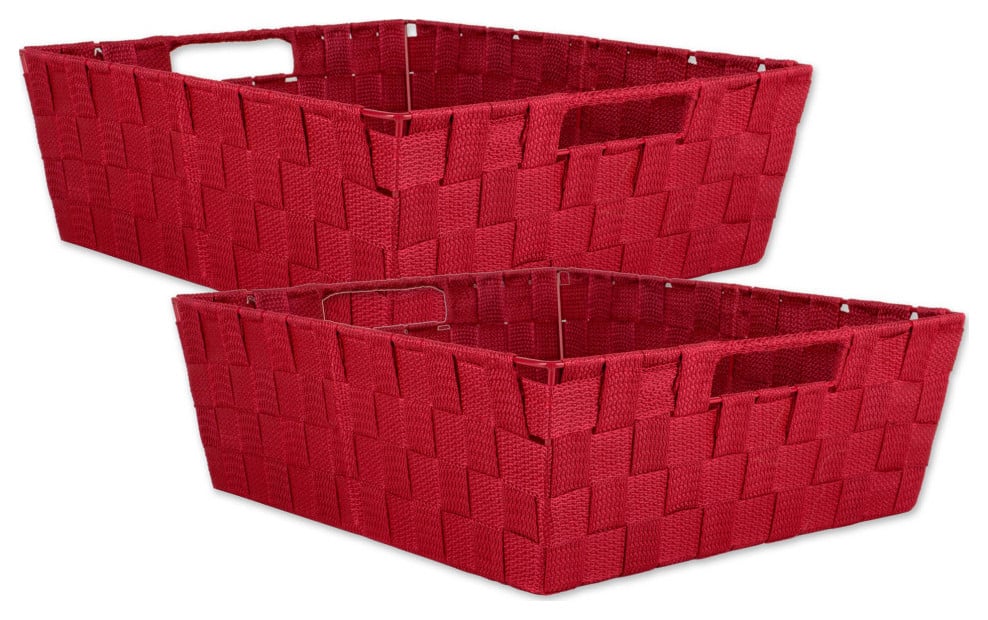 In case you need storage for your bathroom items, this nylon basket offers the perfect size with vibrant color. Not only its bold red color makes a nice pair to an eclectic design, but it also adds an invigorating vibe. This nylon basket is undoubtedly a great addition to the eclectic beach bathroom.
Navy blue 5-piece bath accessory set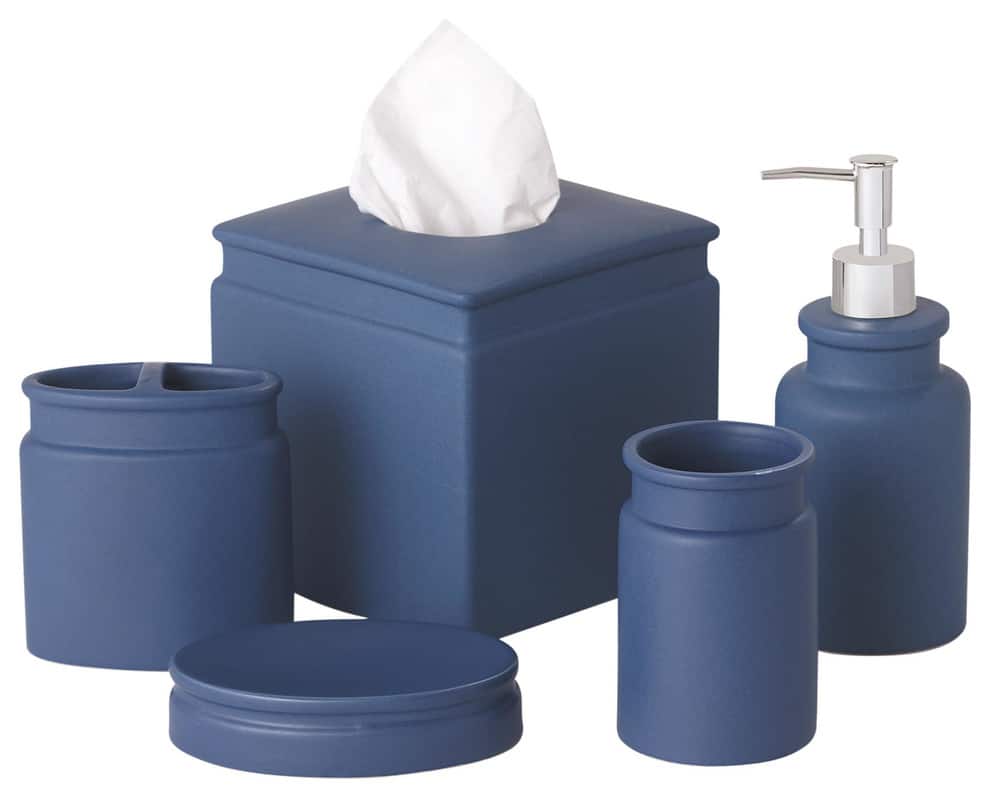 To finish the eclectic beach bathroom look, you can add this bathroom accessory set. The set features a tumbler, a soap dish, a toothpaste holder, a lotion dispenser, and a tissue cover. Also, the color will sync well with the colorful vibe of an eclectic bathroom. Its solid blue color will remind people of the splendor of the deep blue sea.
Teak wood shower mat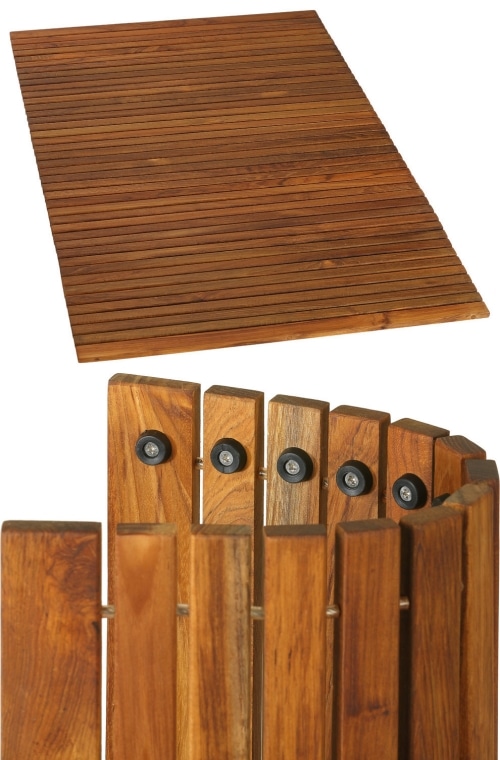 Having a shower in the bathroom is not enough without having a shower mat. This teak wood provided both warm temperatures for your feet and a slip-resistant surface. Furthermore, its solid teak wood material is resistant to mold and mildew. To make it even better, it also rolls up for portability and easy storage.
Kid beach bathroom decor
To successfully achieve the beach bathroom that is favorable by kids, you need to focus on specific aspects. Many kids love vibrant color schemes, floral and animal shapes. We have gathered some of our favorite beach bathroom decors that should be loved by children to help you.
Iron turtle hook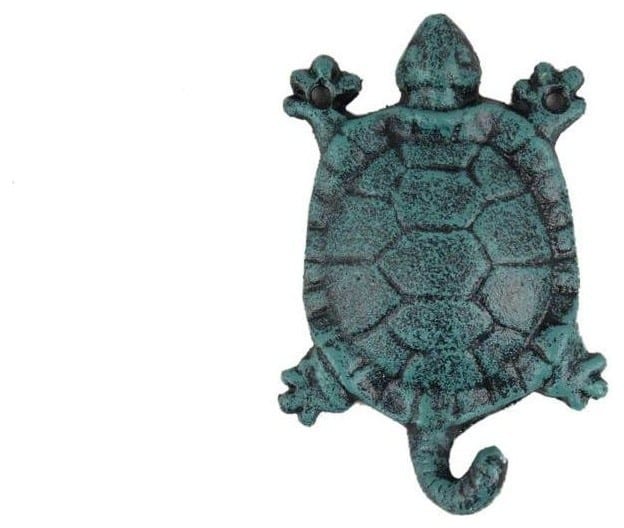 This decorative hook will make any nautical style bathroom perfect. Since it's handcrafted from solid cast iron, this turtle hook offers durability apart from its cosmetic purpose. It's easy to mount and will easily attract children's attention.
Nautical toilet lid decal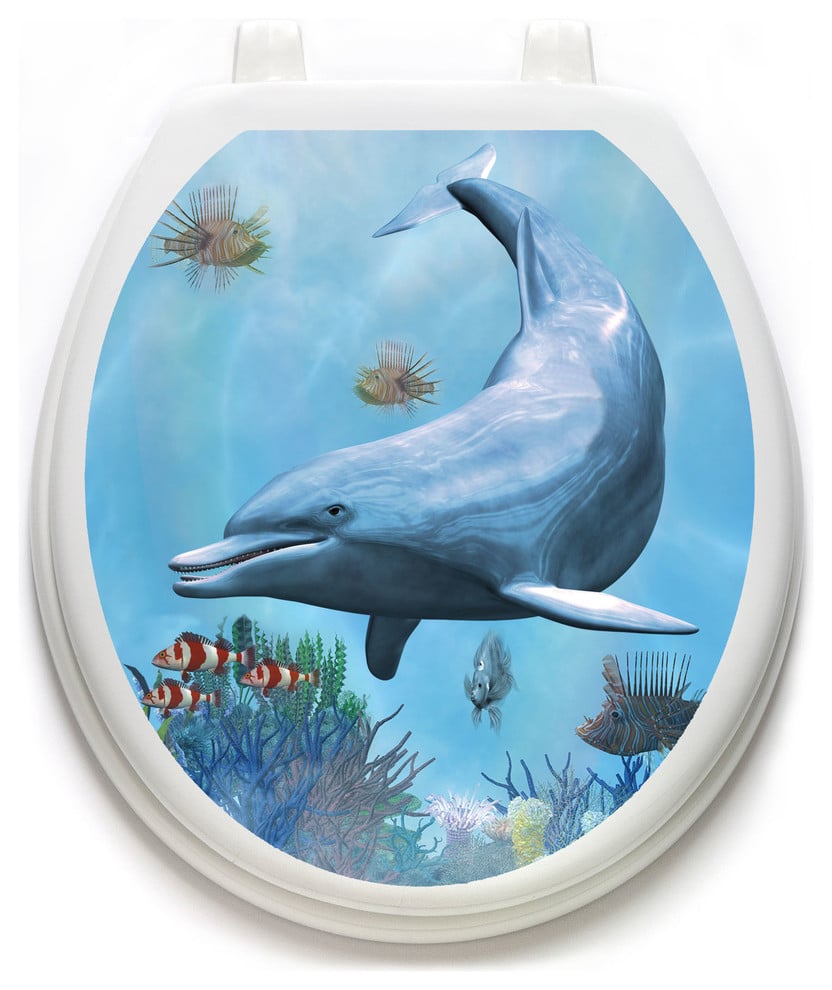 Want to make your boring toilet lid attractive? This dolphin decal can transform any basic and dull toilet lid into a captivating object. Not only its cute image matches perfectly with the beach theme, but it will also be likely to be loved by kids. Moreover, the decal is removable and reusable, which makes it very convenient.
Flamingo decorative panel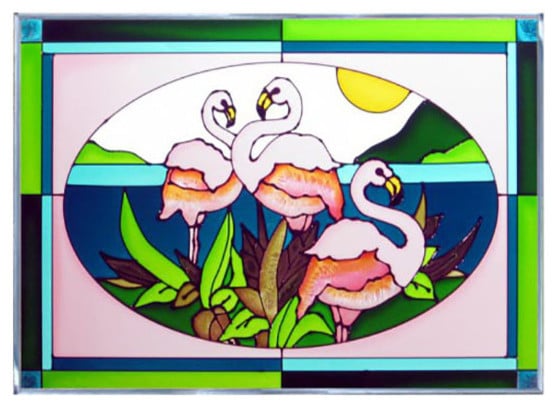 Not only this item uses vibrant colors, but it also adds three beautiful flamingos to make it more gorgeous. Since it's made of tempered glass, this handpainted art will work perfectly as a decoration for a beach-themed bathroom. Without a doubt, kids will love to have this in their bathroom.
Decorative life preserver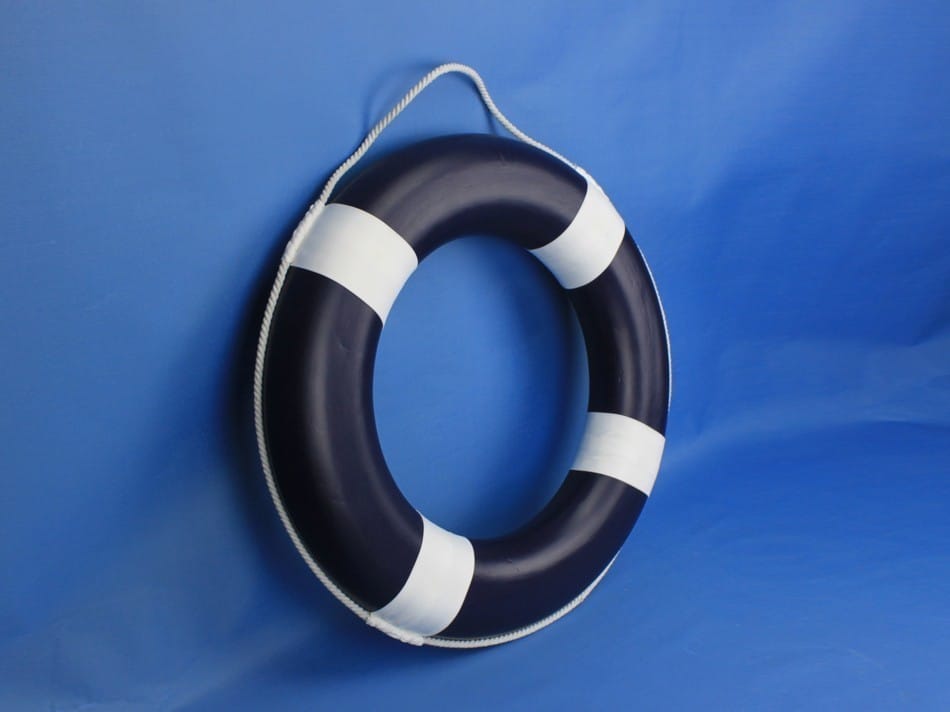 Although it doesn't feature any functional properties, it still complements any beach bathroom design. This life preserver decoration features bold dark blue and white colors, perfect for adding colors to a children-focused environment. Undeniably, this decoration can instantly remind kids of a nice cool breeze on top of a boat.
Artificial wall sea-lettuce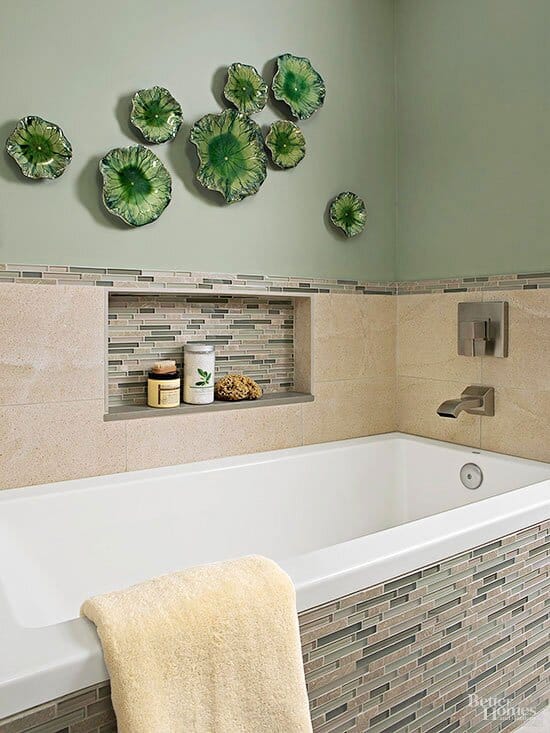 This must be one of the unique decorative items we present here. This artificial sea-lettuce will work as well as ornamental plants. It will create a soothing and relaxing vibes that you will get in nature. With that in mind, this decor item will be an excellent addition to the beach bathroom.
Wave pattern nautical bathroom rug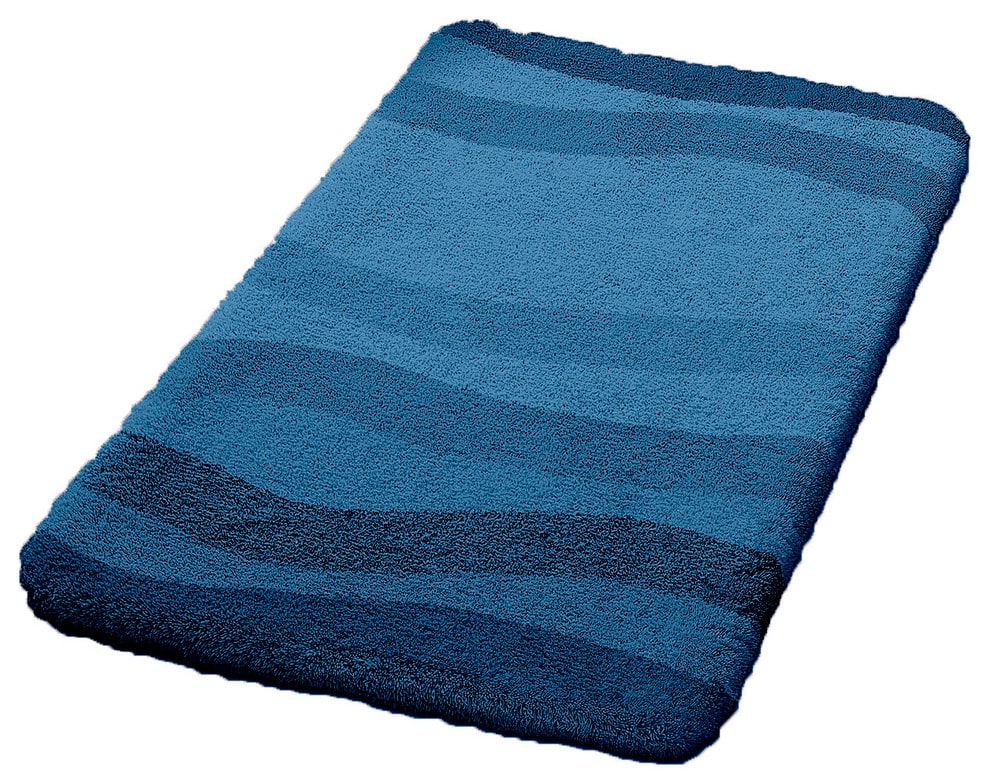 This wave-patterned bathroom rug will work well with most modern nautical style bathroom. However, this rug will fully serve its design purpose when combined with colorful kids' bathroom decor. Also, it has a low pile design for easy clearance and is made of durable polyacrylic yarn.
Kids beach bathroom accessory set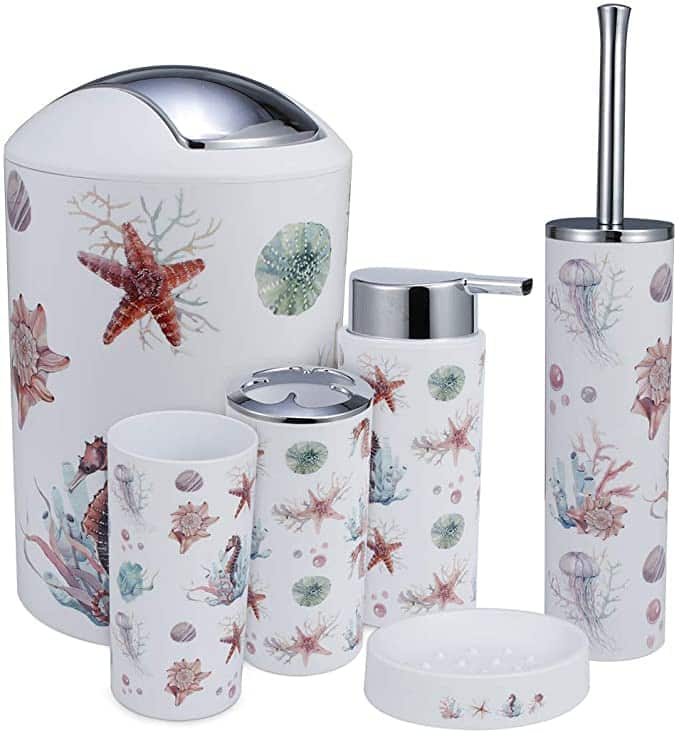 By having dozens of sea creatures prints, these bathroom accessories will make kids love to take care of their hygiene. This bathroom set includes a toothbrush holder, tumbler cup, soap dish, lotion dispenser, and trash can. Moreover, its material makes the accessories durable and easy to clean. Undeniably, this is one of the best kids' bathroom sets we found.
Conclusion
To conclude, no matter what type of style does a bathroom has, there is always a way to apply a beach theme into it. You only need to know what kind of atmosphere you need to replicate, and then you can start looking for ideas. Although we have provided quite a bunch of ideas here, there's always more room to explore.