Are you looking to give your home an uplifting makeover? A professional paint job can completely transform the way your home looks, but you should think about getting the job done correctly.
Professional house painters can offer many benefits regarding an overall higher-quality job and a beautiful look for your home.
How can you get the most out of your new paint job, and why should you contact a professional house painter? Let's take a look.
1. Safety Assurance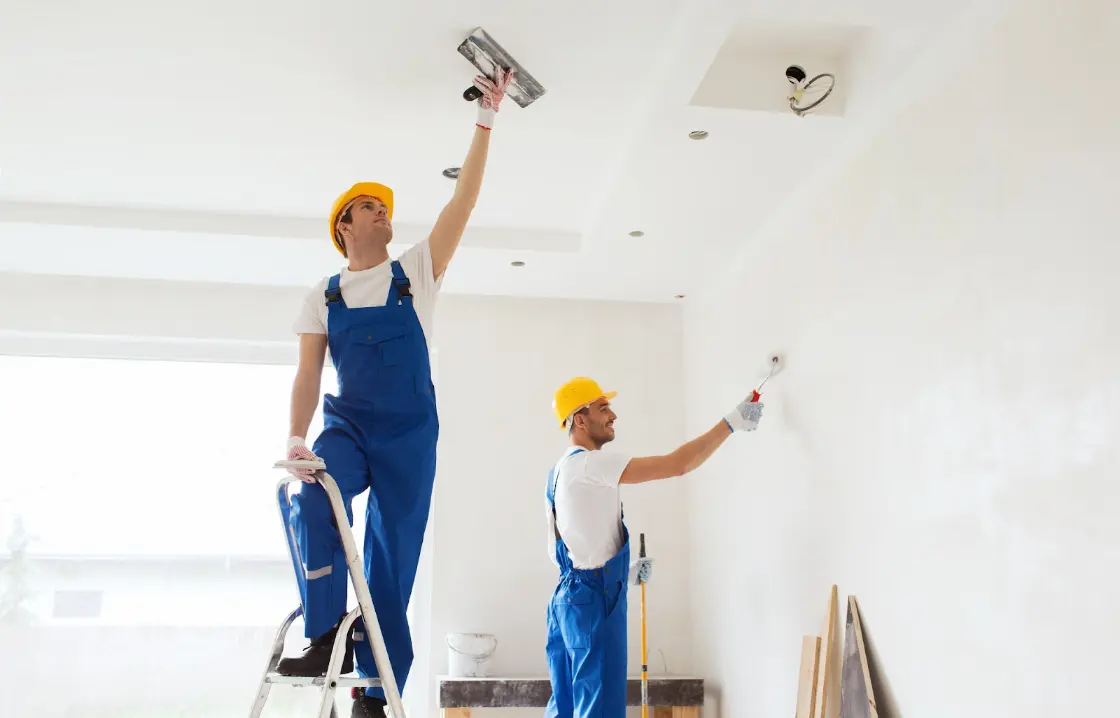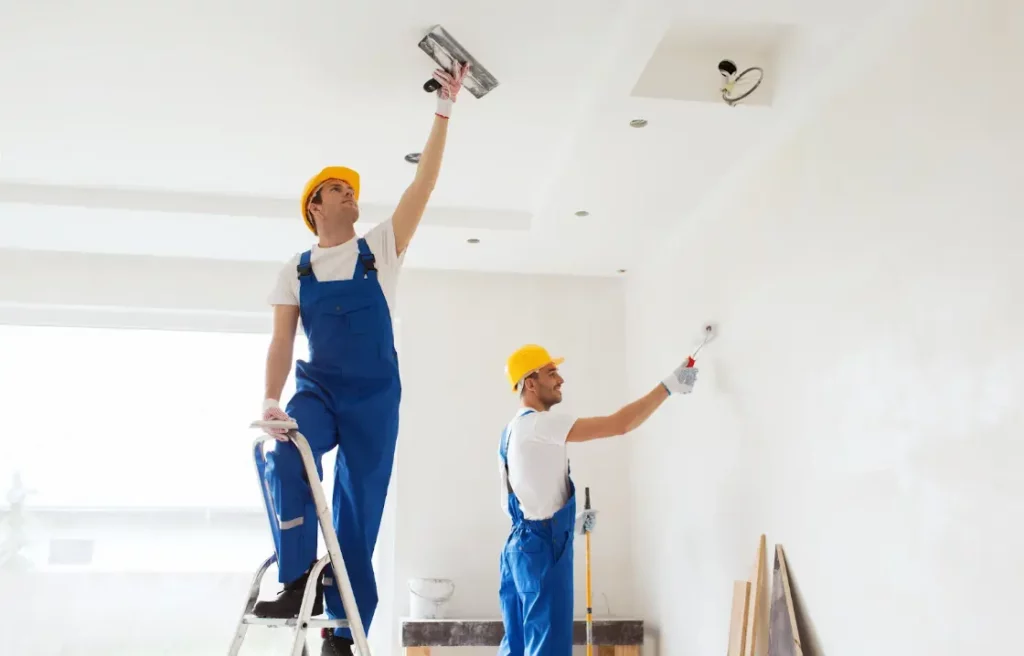 Safety is crucial, even for operations as simple as painting. A seasoned professional's techniques and experience will lower the likelihood of hazards and dangers. You won't need to risk yourself by climbing ladders or being exposed to any chemicals used in the painting process when you let them handle the task.
Professional painters have the knowledge and experience to handle potentially hazardous materials, such as lead-based paint, and follow proper safety precautions when using ladders, scaffolding, and other equipment. They also have the necessary protection gear to avoid accidents or injuries.
Additionally, professional painters are trained to identify and address structural issues, such as rot or mold, which could be a safety hazard if left unnoticed. By hiring a professional house painter, you can have peace of mind knowing that your home is in safe and capable hands.
2. Save Time and Money
Hiring professionals can save you both time and money in the long run. This means they can complete the painting project in a fraction of the time that it would take for someone without the proper training.
In addition, professional painters come equipped with their tools and equipment. They are saving you the cost of purchasing or renting them yourself.
They also use high-quality materials, ensuring the finished product lasts longer. It ultimately saves you money on future touch-ups or repairs. It is a wise investment that can save you time and money.
3. Years of Knowledge
With years of knowledge and experience, professional painters have the skills to transform your home into a masterpiece. They are well-versed in different painting techniques and have a keen eye for detail, ensuring a flawless finish every time.
They have access to quality materials and tools, resulting in a high-quality and long-lasting paint job. This expertise also allows them to identify and address potential issues. It guarantees a beautiful and professionally done exterior or interior of your home.
4. Attention to Detail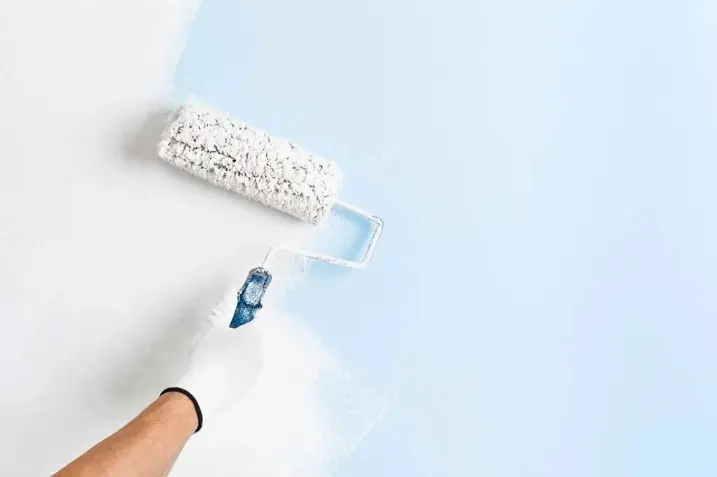 They ensure that every surface is properly prepped and painted, resulting in a flawless finish. From filling in cracks and holes to properly sanding and priming, these small but significant steps can make a massive difference in the overall appearance of your home.
Additionally, professional painters have an eye for detail and will go above and beyond. This ensures every nook and cranny is covered, leaving you with a beautifully painted home. If you're considering an excellent house painting, look at Fresh Coat Painters of Frisco.
5. Quality Products
A professional painter can access high-quality paints and tools unavailable to the general public. This means that they can provide a superior finish with long-lasting results. Professional painters also have the knowledge and experience to choose the right products for each job.
With their products, they can ensure that the paint will adhere properly and withstand wear and tear. Investing in quality products will surely improve the overall appearance of your home.
6. Colour Experts
Not only do they have the necessary skills and experience to prepare and paint your walls properly. They also possess a keen eye for color coordination and design. A professional house painter can help you choose the perfect shades for each room.
They take into consideration lighting, furniture, and personal preferences. They can also access high-quality paints and tools to ensure a seamless and long-lasting finish.
7. Less Stress
Hiring a professional house painter can be a game changer when reducing stress during the painting process. Not only are they skilled and experienced in their craft, but they also come equipped with all the necessary tools and supplies. This means you won't have to worry about purchasing or renting equipment, which can be stressful and time-consuming.
They can alleviate your mind because you won't have to worry about taking time off work or planning to paint all weekend. While they care for the painting, you can do whatever you like during that time.
It might be hard to paint your house since you could question whether you're doing it correctly. Since a team of experts handles your interior painting, you can rest easy knowing you're getting top-notch service.
Additionally, a professional painter can offer expert advice on color schemes and techniques, taking the guesswork out of the project. They will also handle all the prep work and clean up, saving you valuable time and energy. With a professional house painter, you can sit back, relax, and enjoy a stress-free painting experience.
8. No Mess
Hiring a professional house painter ensures a beautiful and polished finish and eliminates the hassle of dealing with a messy job. Professionals come equipped with the right tools and techniques to minimize any potential mess, protecting your floors, furniture, and belongings.
Among the problems with DIY interior painting are paint smudges on your trim, unintentional spills on the carpet, and a set of clothes you'll never be able to wear again. The positive thing about hiring expert painters is that they will cover your furniture and ensure no messes or paint splatters on your priceless possessions. To ensure that just the walls are painted, they will take objects off your walls, take down your drapes and blinds, remove outlet covers, and do much more.
In addition, professional painters will also correctly clean up after the job is done, leaving your home looking pristine. This eliminates the burden of cleaning up all the paint and supplies, allowing you to enjoy your newly painted space.
Hire the Best House Painter
In conclusion, hiring a professional house painter offers many benefits, from saving time and money to ensuring high-quality results. It's an investment that not only enhances the appearance of your home but also adds value in the long run. Don't hesitate to hire a professional for your next painting project and transform your home into a work of art.
For more helpful tips, be sure to follow us!