The home has many places for different activities. You can have a game room where you can sit back and play console games, a work area where you can devote yourself to your job if you work from home, a hobby room to scratch any artistic urges. But what about outside? Take advantage of the outdoors with our Remodel Backyard Ideas and create a space for entertaining, relaxing, and enjoying nature.
A backyard is the ideal place for spending time and relaxing. If you feel your backyard is wasted space, it's time to consider a remodel. When you're ready to start planning, you'll need to figure out the best way to optimize the area. The following tips will help you stay within your budget while planning the "great escape" or a staycation space.
Decide on the Purpose of Your Backyard
The first step in any backyard remodel is to outline the purpose of your space. Before you can start designing your backyard then, you need to sit down and decide what you want to achieve.
When figuring out the purpose, you need to have a clear definition of what you want. Doing so will allow you to maximize your space while making everything more affordable.
For instance, remodeling backyard areas might include the addition of outdoor seating for entertainment or adding a fire pit for relaxing and enjoying the area at night. You might also prefer to make the yard more private with the addition of a privacy fence, a garden, or shrubbery.
Add a Patio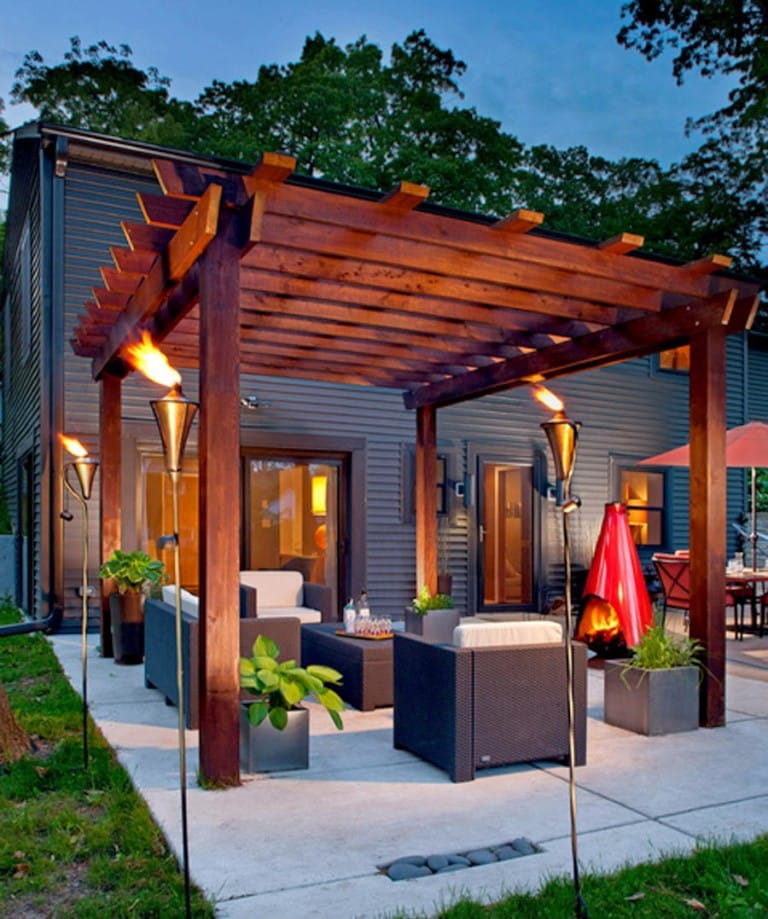 While it's nice to step out on grass, there are other times when it would be better to be able to sit or stand on something solid while you are out there. A patio can be a very nice addition. You can pick the type of surface – concrete, stone/brick pavers or even mix gravel with concrete block pavers.
Make sure that you design it properly and have the right kind of lighting. Don't sacrifice your vision when it comes to decorating it. This can be a big part of your home for a long time to come.
Add a Deck
If you have a home with a raised foundation, this is a great option to be able to enjoy the outdoors and be able to go to the yard via stairs if you want to. Are you worried about having to maintain the wood? You can get wood that has been engineered to last longer without needing any kind of treatment – though you need to make sure that your deck is up to local code.
This way, you can host a party and have people on more than one level of your home. You can set up furniture or even a hammock to rest in when you are in the mood to relax on a warm day.
Add a Gazebo
This is a great choice if you want to be able to sit outside and enjoy the air even if there is a bit of inclement weather. You can have a contractor build one or you can even get DIY kits from well-known stores like Home Depot or Lowe's.
You don't want to make the mistake of building a gazebo without a permit, though. Find out if there are any local ordinances that require it. Otherwise, you might find yourself paying more than you would like.
Add an Outdoor Kitchen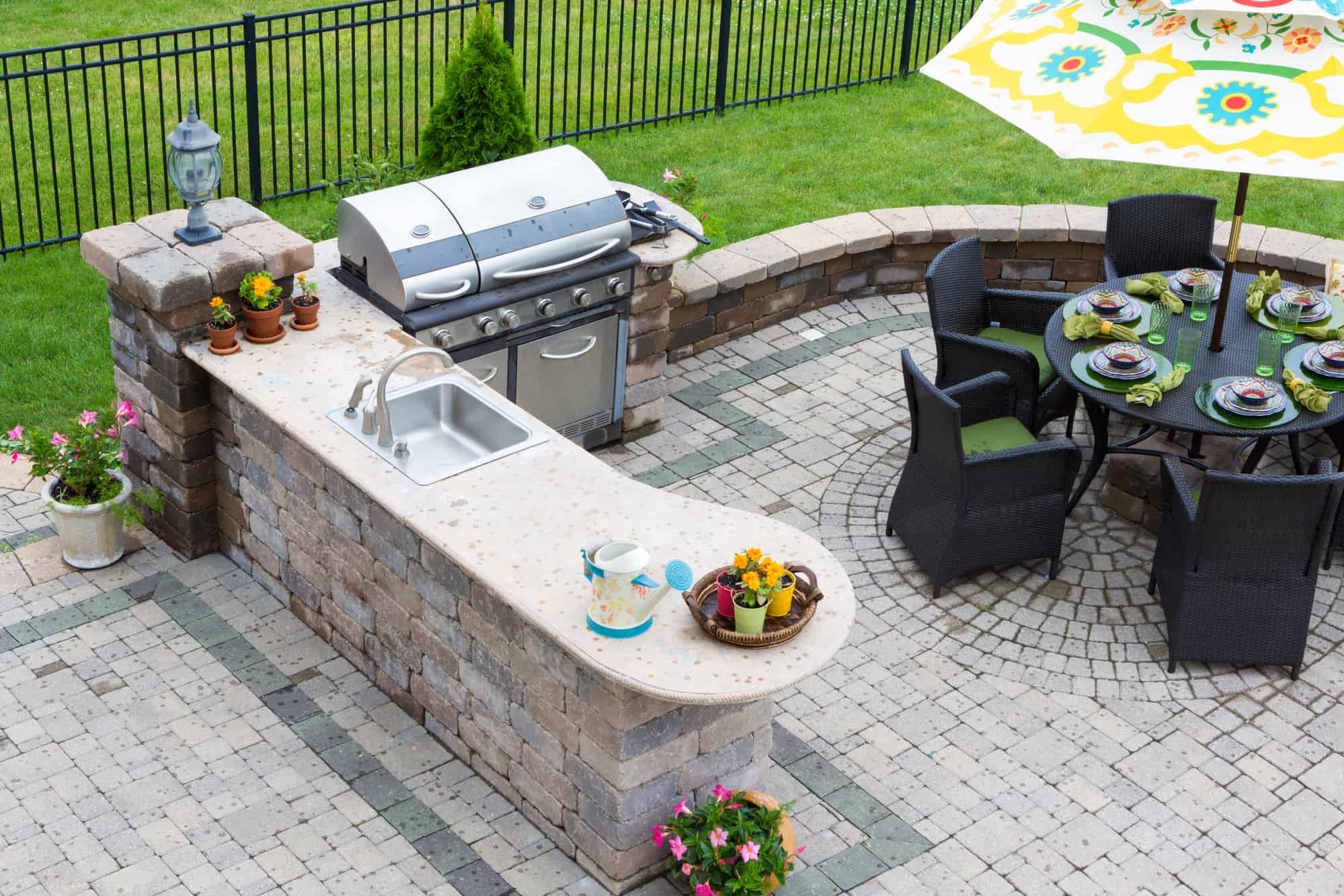 When planning an outdoor kitchen, it is important to decide on what appliances and features you want included. Make sure they are designed for outdoor use. You also want to review your electrical and gas connections. An outdoor kitchen may be wired directly to the power source inside your home, or to a gas line. This will allow you to use stovetop burners or a grill.
What kind of food do you like to eat? You might want a grill or you might even want to get a brick oven to make things like pizza. That would be more fun than waiting for pizza deliveries.
Add an Outdoor Fireplace or Fire Pit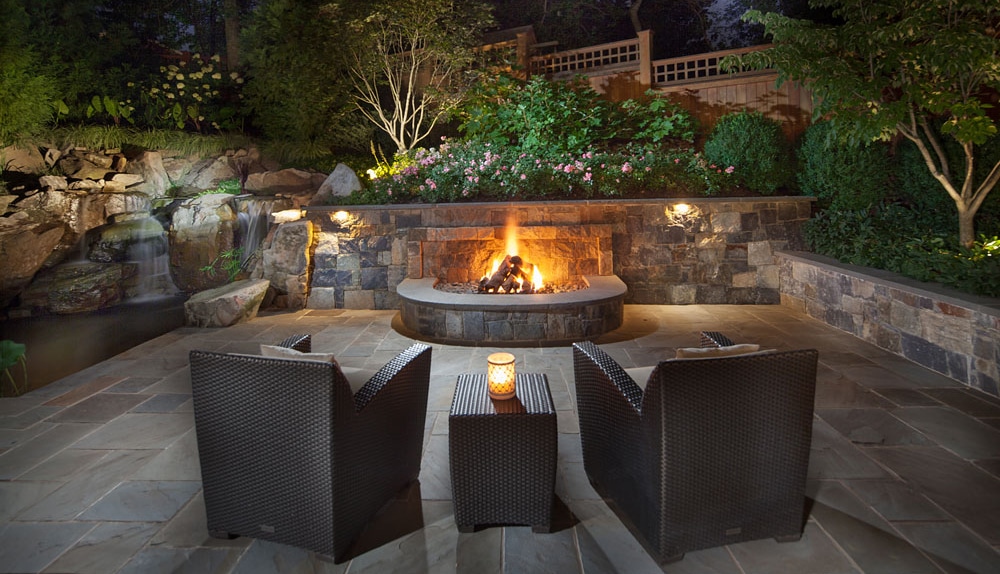 If you want to create a more cozy atmosphere in your backyard, adding an outdoor fireplace or fire pit might be the option for you.
Do you want to use your backyard year-round? If so, an outdoor area where you can keep warm makes a fireplace or firepit an attractive feature.
Some fireplaces or fire pits are fueled with natural gas or propane. You may also want to opt for one where you only burn wood.
Add a Pool and/or Hot Tub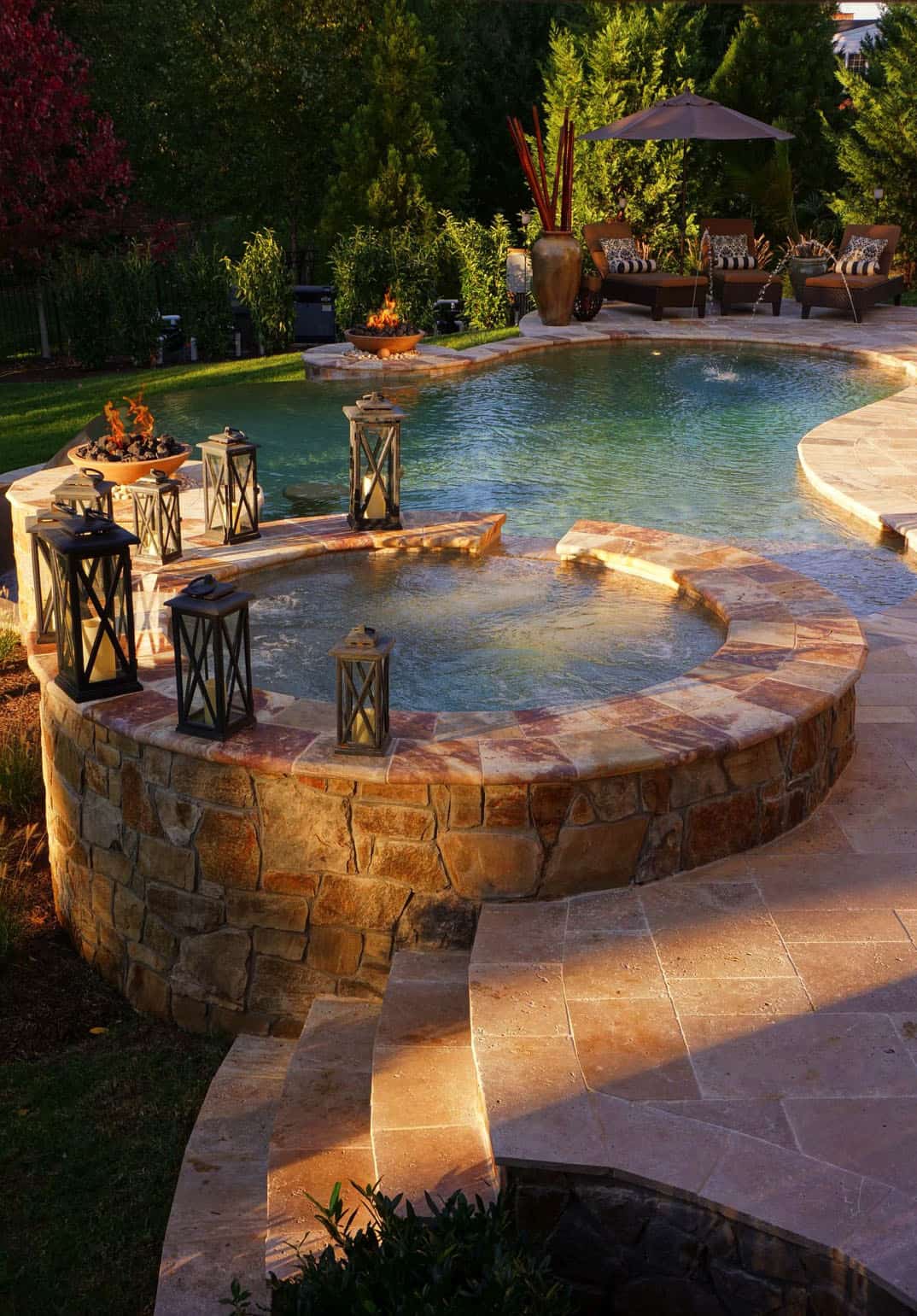 You might also install an in-ground pool or hot tub. When installing this improvement, you need to consider the materials you wish to use and review the placement area. The site should be both serene and private as well as safe for everyone to use.
This is a great way to start or end a day. You could wake up and swim some laps in the morning before work to get your energy levels up and then unwind at night in the hot tub before bed. It would be a fantastic investment for both your physical and mental health.
Add Plant Life and Greenery
Another great way to maximize your backyard while staying within a budget is by adding plant life and greenery. The plants you add should repel bees or certain unwanted insects. After all, you don't want to get stung while you're trying to relax.
You can get all kinds of plants or trees. A home garden in the backyard can even help improve the value of your home if you are going to sell it. The important part is to keep it neat and well-maintained.
Conclusion
Having a well-designed backyard can be a much-needed addition to your home – it can be a central hub for social activities and even exercise (swim party, anyone?). It's always good to have options to go outside your home when the weather is nice. You will be glad you made the investment.
A backyard is also a great place in which to escape at the end of the day. If you want to make the most of your living space, a backyard remodel will allow you to make that getaway.