When you're stripping back a bathroom and freshening it up, comfort and convenience should always be your top priorities. However, if you think you'll be selling your home in a few years, you might benefit from choosing the most popular and enviable upgrades.
It's estimated that at least 88% of UK residents renovated in some way in 2022, with an average spend of over £1,700 per household. If you're eager to make the most of the money you're planning to spend, renovating the bathroom could be a brilliant place to start.
How could a new bathroom increase the value of my home?
A modern, functional bathroom is certainly an inviting feature in any home. When you're renovating, making room for a new bathroom could help make your home more attractive, as well as providing a little peace and quiet for more private moments.
Depending on how many bathrooms you have in your home and how you design them, it could significantly increase the value of your property. No matter the length or scale of your project, it's always worth learning about the best changes to make to a bathroom first.
Top 5 bathroom renovations for 2023
1. Make it practical
Timeless pieces should help to make your bathroom renovation more lucrative. Rather than opting for lavish, luxury bathtubs with jacuzzi jets, aim for stylish practicality. The best way to achieve this is by replacing older units, particularly if they're visually unappealing.
For instance, you could start with the most important functional parts of your bathroom – like the sink and the loo. When it comes to creating a comfortable and inviting space, quality toilets make an integral part of any bathroom suite. Look for those with a dual-flush mechanism and soft-closing lid, too.
Upgrading your bathroom has never been more comfortable and hygienic with the introduction of a bidet, a specialized bathroom fixture designed to elevate your personal care routine. With a bidet, you can enjoy an enhanced and refreshing clean, eliminating the need for excessive use of toilet paper. This environmentally friendly fixture not only reduces waste, but it can also significantly improve personal hygiene, leaving you feeling fresher and more comfortable after each use. Incorporating a bidet into your bathroom remodel adds a touch of luxury and sophistication that showcases your commitment to both personal wellness and sustainable living. Overall, a bidet is a worthwhile investment that can truly transform the way you experience everyday life in the comfort of your own home.
2. Stick to a budget
However, you'll need to keep your budget in mind throughout the process. If your bathroom is looking particularly rough around the edges, replacing it entirely could be the best move. But if your plans don't line up with your budget, you could end up in an even trickier situation.
Try to be realistic with your finances plan only for what you can afford. Even if you only make the most necessary improvements to your bathroom, the chances are high that you'll still make a return on investment when the time comes around to sell your home.
3. Go for the double sink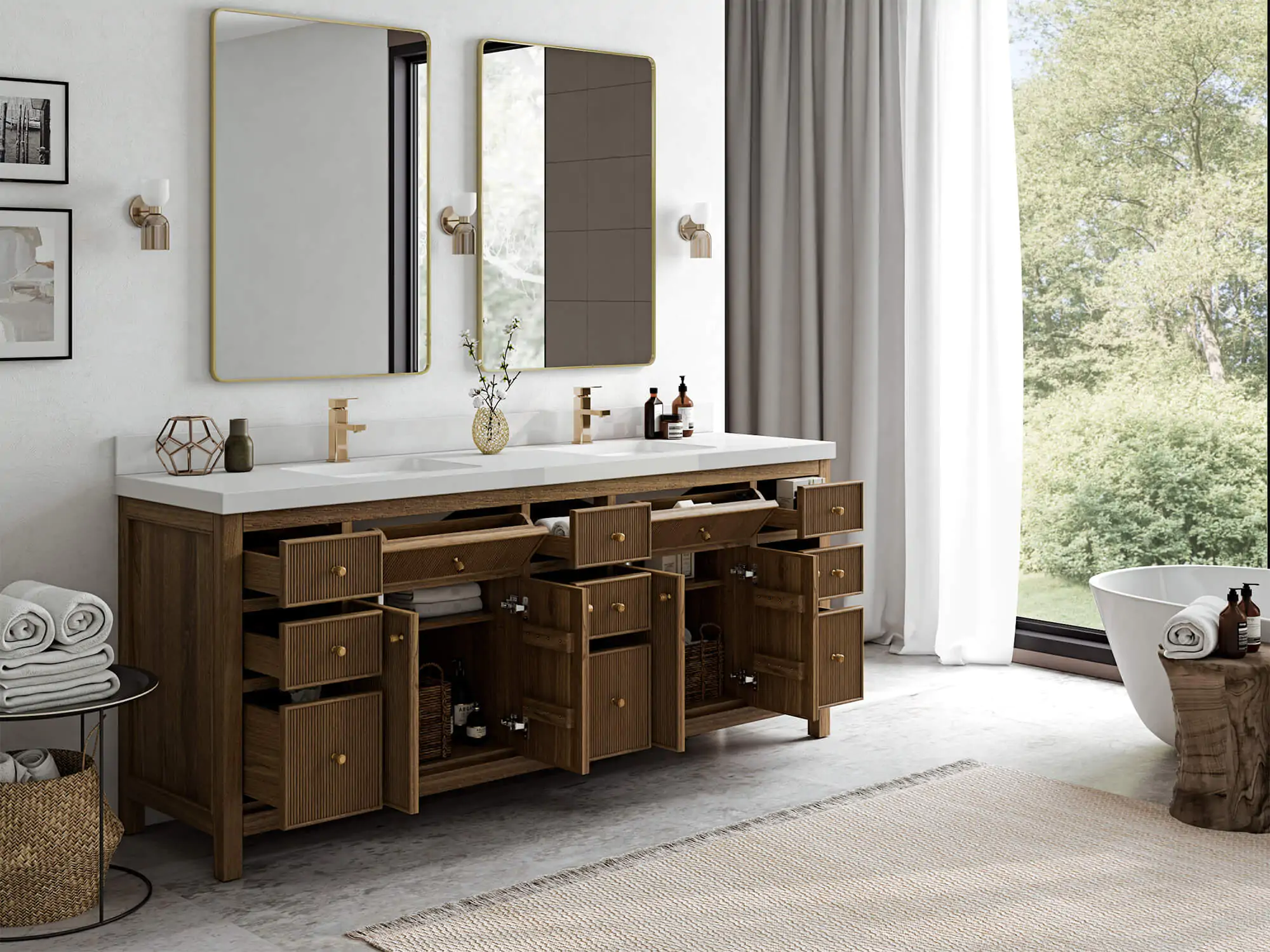 Popular with couples and families alike, a double sink makes for an attractive upgrade. If you're lucky enough to be working with a bright and spacious bathroom, placing two sinks either in front of a window or opposite a large, walk-in shower enclosure could make a fantastic choice.
Double sinks could also be positioned in an unexpected layout to make your bathroom more unique. Whether you lay yours out symmetrically or place them on a floating modern unit, the possibilities are almost endless.
4. Add storage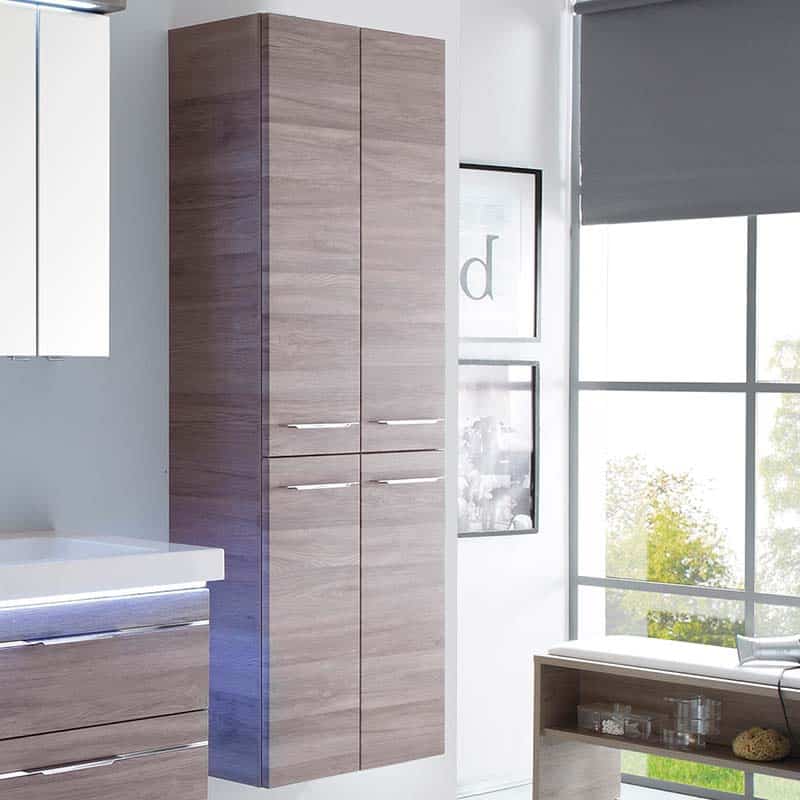 Got a little bit of space for storage? One new study estimates that smart storage could increase the value of your home by £12,500, so it's always worth looking at ways to create more storage space within your bathroom.
Bathrooms are much more practical when they give space to keep towels, bedding, and useful toiletries out of sight. While a little amount of floor space might be compromised, the new storage space could be much more valuable.
For example, if your bathroom has lofty ceilings or a lot of wasted space alongside an empty wall, building sleek and stylish storage units could become a valuable investment for your home.
5. Upgrade the tiling
Lastly, if it's just the colour scheme making your bathroom a little bit less lovely, you've got an easy problem to solve. Head to your nearest DIY shop and choose new, high-quality tiles to replace your existing décor.
Dark greens, teals and greys are popular choices, but there's nothing wrong with adding a bit of personality with a dash of colour. Brighter pinks, yellows, and blues have been known to reinvigorate tired-looking bathrooms in a fashionable and unique way.