Types of Blankets – Sleeping without a blanket feels like eating french fries without ketchup. It feels incomplete. For lots of people, blankets are as important as pillows.
There are various types of blankets today. You can find comforters, quilts, and duvets at stores. The question is, which one that you should pick?
For those who are new to a variety of blankets, this article will help you. There will be explanations for different types of coverings, tips for choosing the right one. Furthermore, we will also provide some of the best types of blankets that we found.
What's the difference between blankets, bedspreads, throws, and afghans?
There are four kinds of coverings, blankets, bedspreads, throws, and afghans. Of course, there are reasons why they have different names. In this part, we will explain what makes them different.
Blankets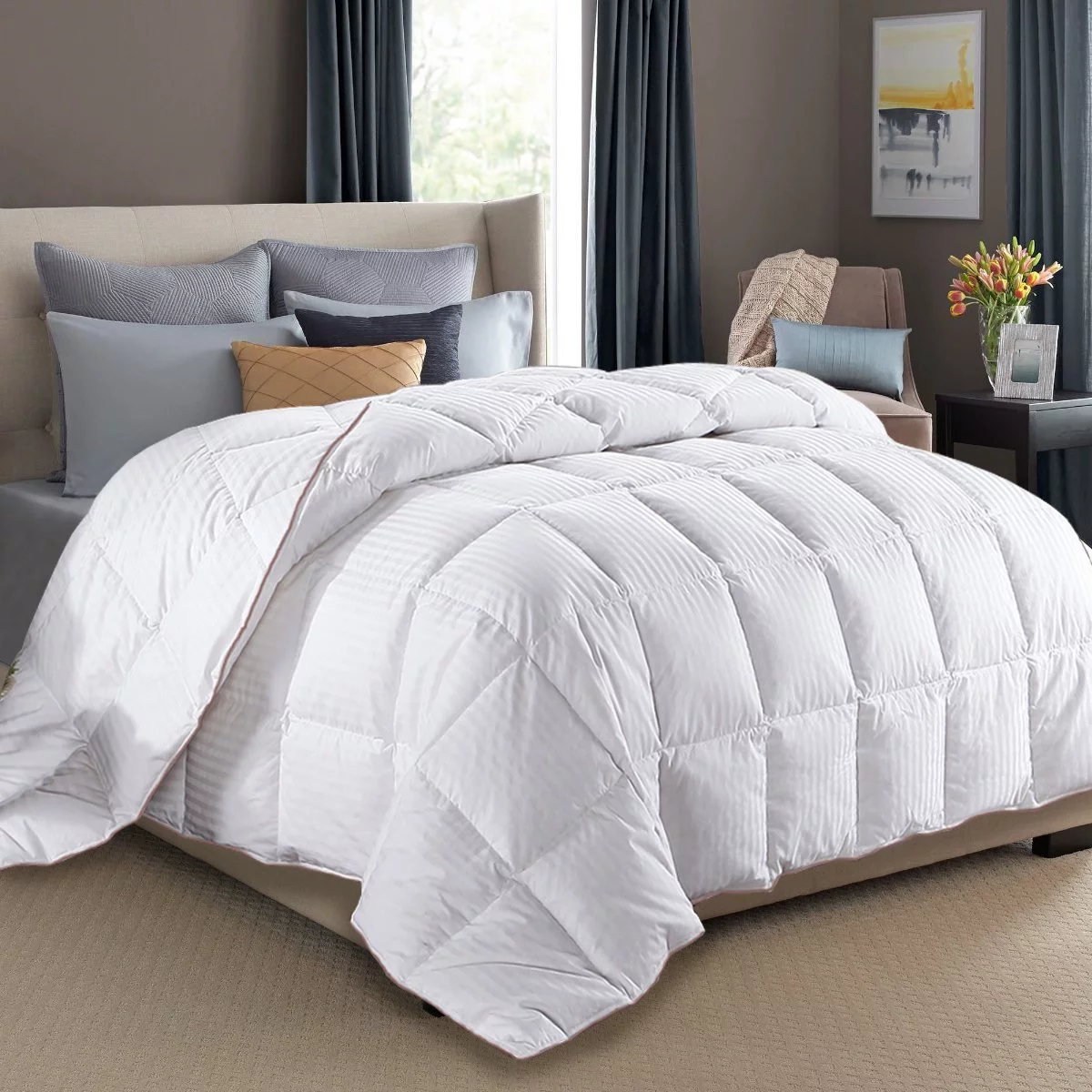 Blankets are intended to cover the bed. Therefore, their sizes are usually larger than the bed. The size usually makes the blankets drape over the sides of the bed.
To maintain warmth, blankets are usually made of woolens, flannels, thermal weaves, or fleece. Also, blankets typically have a narrow strip of woven fabric on their edges to prevent fraying.
Bedspreads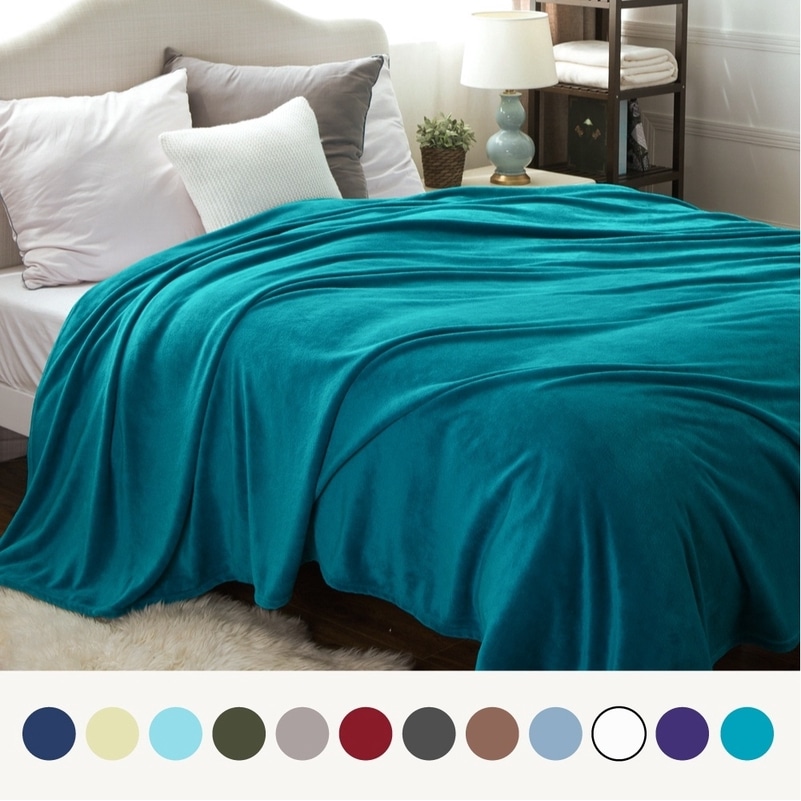 Difference from blankets, bedspreads are intended to be used as an insert. People often use bedspreads as a decorative element as well. Therefore, they are not as thick as blankets.
Although there are printed bedspreads, most of bedspreads use solid colors. They normally have elaborate pompom, corduroy, or chenille finishes.
Bedspreads are considered outdated, even though you still commonly find them in hotels. Most modern bedrooms don't use bedspreads anymore.
Throws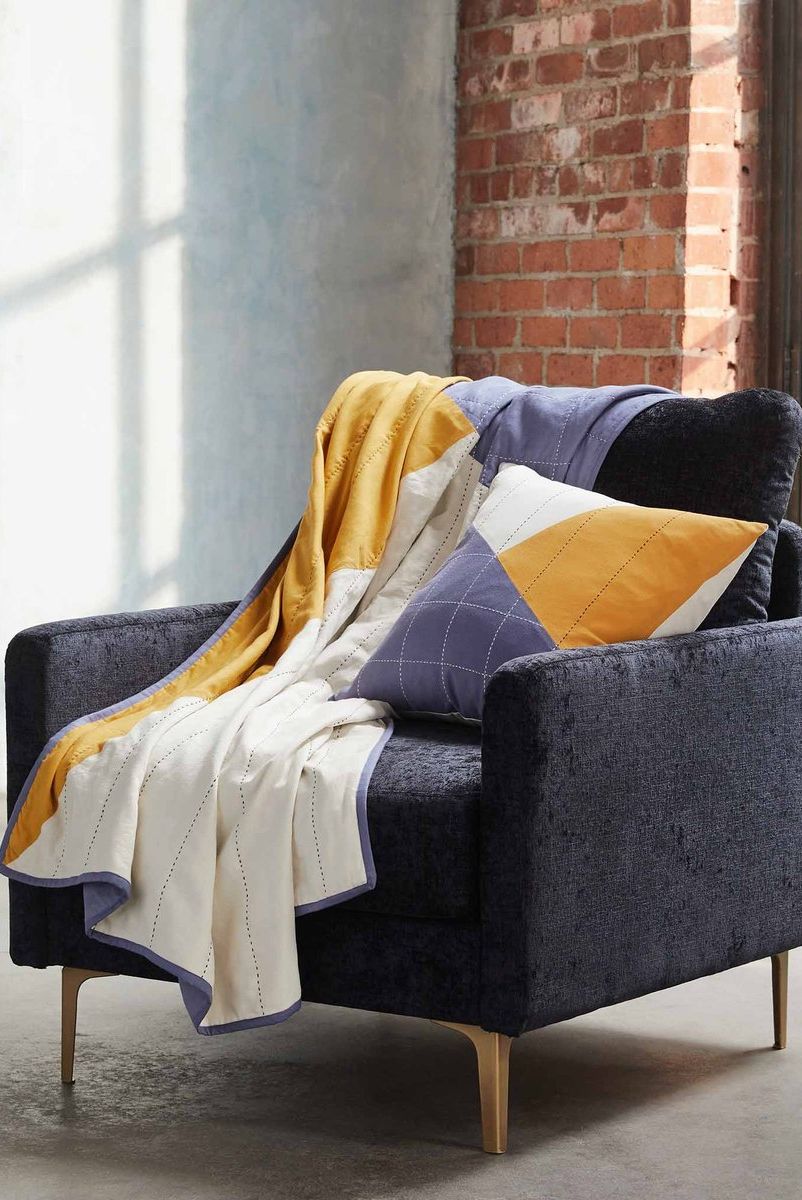 Throws are quite similar to blankets. They are basically blankets, but not all blankets are throws.
The first difference is the size. Throws are typically 50 inches by 60 inches. This makes throws more suitable for one person to use.
The second difference is the material. Throws include knitted components on its design. It may include luxury fabrics like chenille, satin, faux fur, or even crushed velvet.
Afghans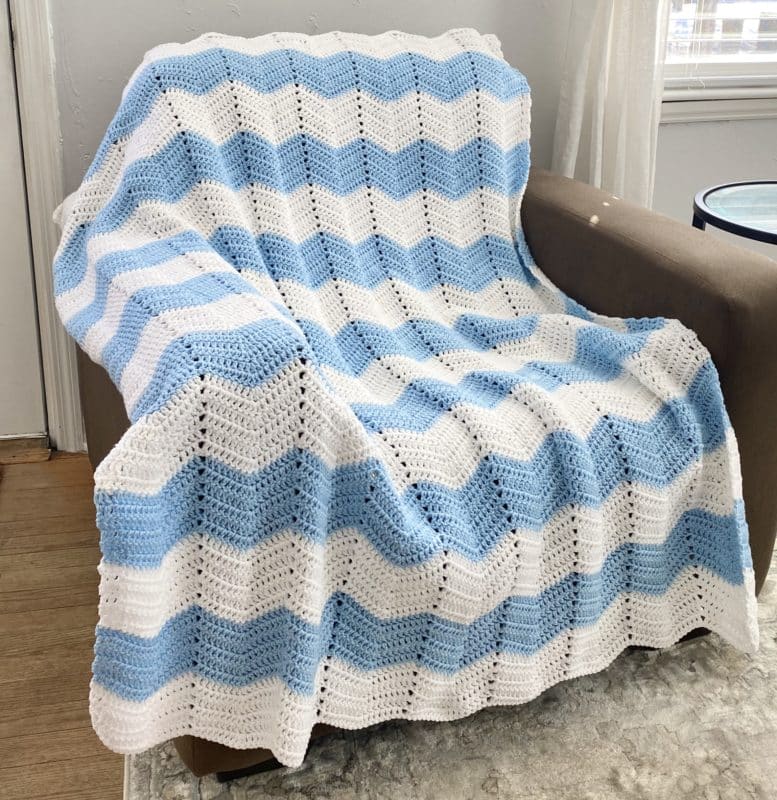 Most afghans' sizes are similar to a throw. In bed sizes, afghans usually only cover the top part of the mattress. But it's recommended to have a mattress cover to protect and prolong the life of the mattress. An organic mattress cover would be a good choice.
Different from other types of coverings, afghans are crocheted or knitted by hand from yarn. It makes afghans very distinct in terms of texture.
Types of bedspreads
There are four types of bedspreads. Which one should you choose? To help you answer it, we'll explain the differences between them.
Comforters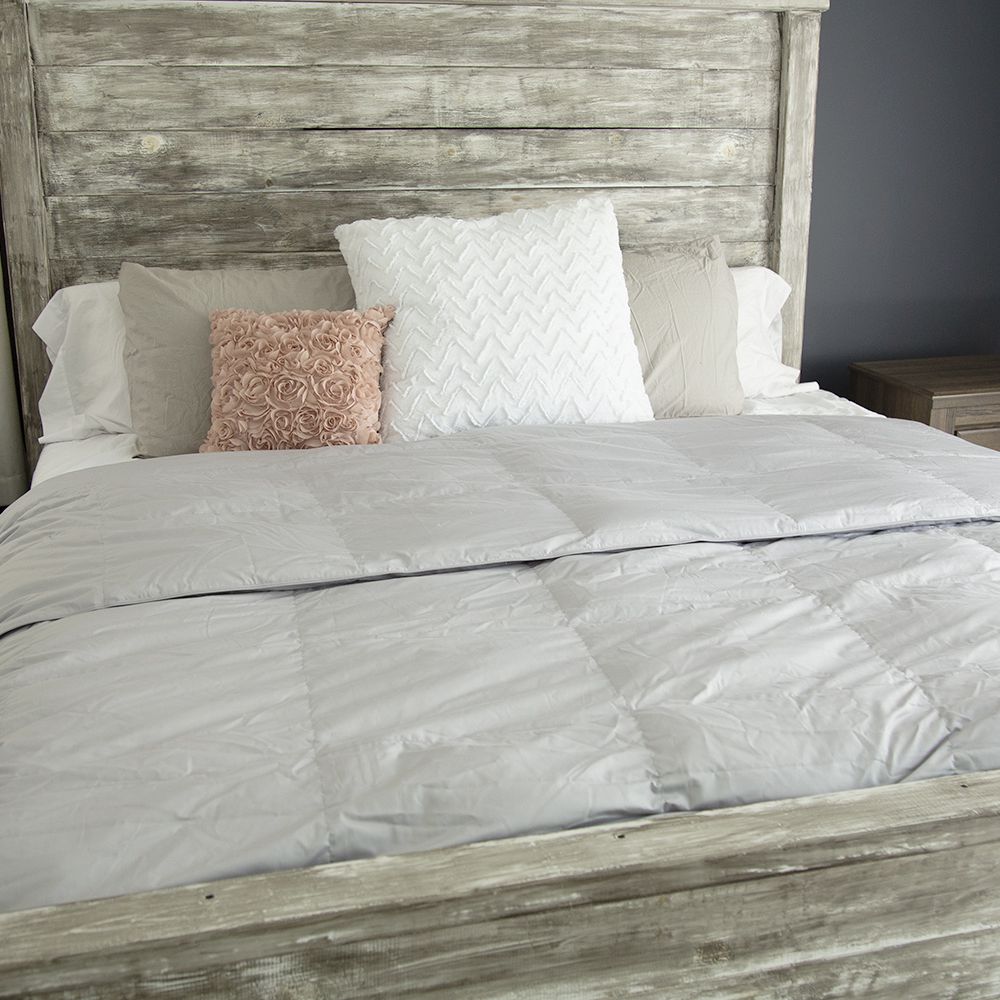 Living to its name, comforters are made to retain warmth and comfort. To achieve it, it uses two layers of fabric and is filled with wool and cotton.
Because of its thickness, it's perfect to use in cold weather. It offers extra warmth and maximum insulation.
Duvets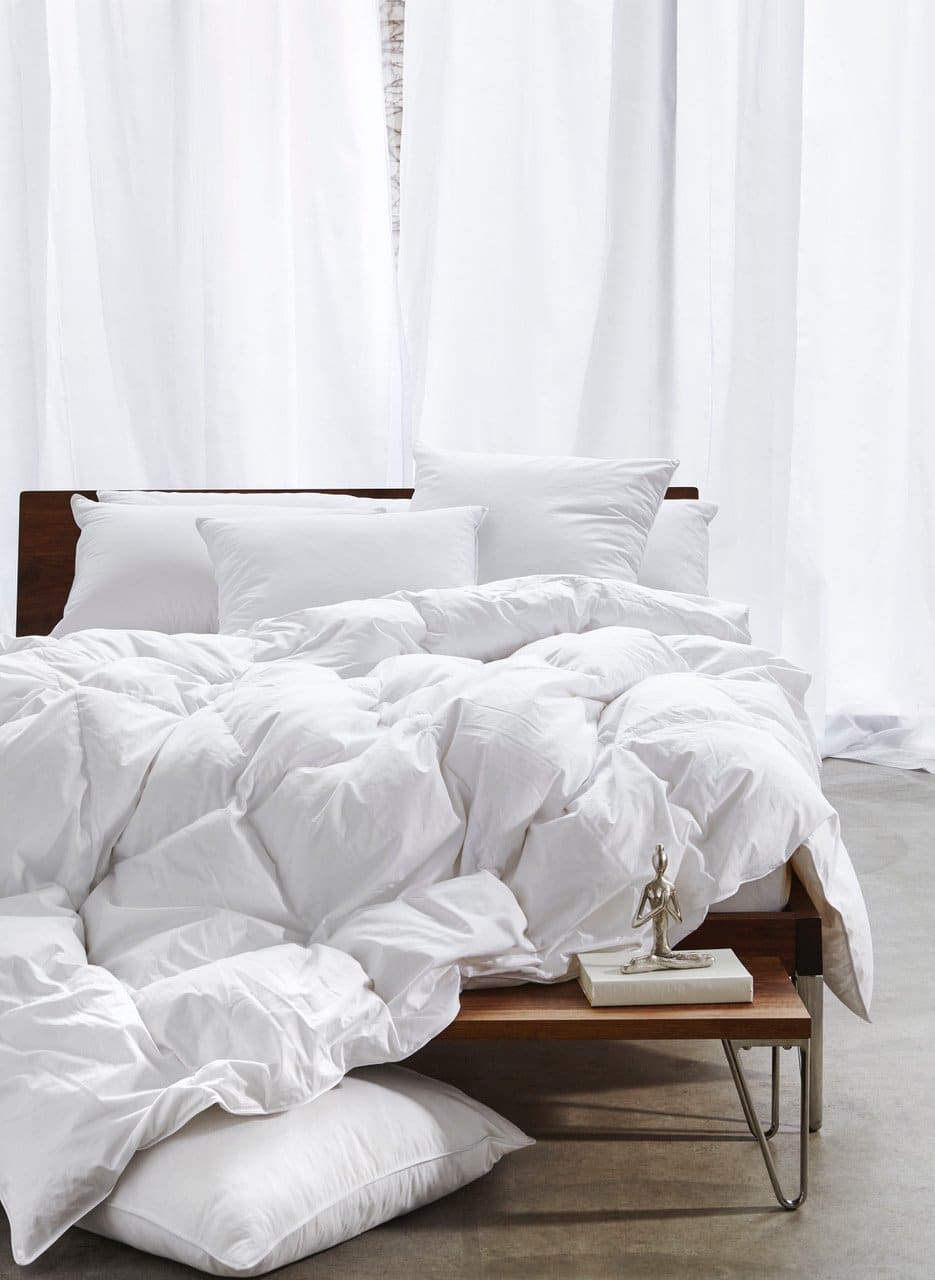 Duvets are very similar to comforters. They are filled with cotton, silk, and other materials to provide warmth. However, they are not as decorative as comforters.
Duvets usually come in plain white colors. Because of this, people need to use duvet covers to add a decorative function. The duvet covers can also offer protection from stains and spills.
Coverlets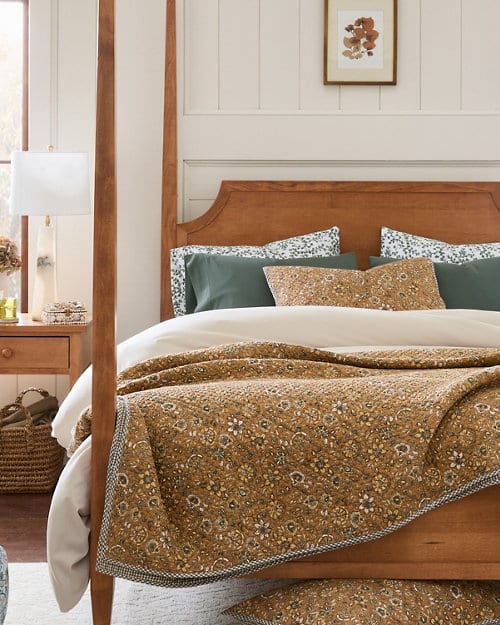 Coverlets serve as decoration for thicker bedspreads. They are thin, lightweight, and incorporate various designs and patterns.
Because of its easy maintenance, it can be used both as a standalone bedspread and throw blanket. Its design also adds a touch of beauty to the room.
Quilts
Since quilts are soft, lightweight, and breathable, they make great bedding for warm weather. For colder weather, however, they need to be combined with duvets or comforters to provide enough warmth.
Moreover, quilts are easy to wash and maintain compared to the other bedspreads. It makes them perfect for any occasion.
Factors You Should Consider When Choosing a Blanket
You can add a fireplace or a warmer in the room to stay warm during winter. But, not everyone can afford that. Therefore, a blanket can be a much more affordable alternative.
Blankets offer an extra layer of comfort when the temperature is not favorable. If chosen properly, it can also add a decorative touch to make the bedroom more stylish. Here are some essential factors to consider when choosing a blanket.
Weave
Blankets have weaves to provide different levels of warmth and weight. You need to choose the one that is perfect for your preferences.
There are four types of weaves, thermal, knit, quilted, and conventional. The thermal weave is loose and lightweight, while the knit weave is heavy and warm.
Comparatively, down blankets are quilted to keep the down from shifting inside it, while the conventional weave is tight and close for better insulation.
Climate
To choose the right blanket, you need to know the climate of the place you live in. When you know it, you must already know how thick the blanket material should be.
Moreover, knowing the climate can also save you money. It prevents you to choose the wrong types of blankets for your home.
Cost
When choosing a blanket, we don't choose the best one available. We choose the ideal one. An ideal blanket is not always expensive.
Sometimes, certain brands, designs, and materials can make the price higher than it should be. Pick the blankets that meet your purpose.
Maintenance
Find the blankets that are easy to take care of. Some blankets are perfect to use, but the quality is tough to maintain. Such blankets can be frustrating in the long run.
It would help if you had a little bit of research for this one. Get to know the materials that are easy to maintain and the ones that are not.
Allergies
This factor works side by side with maintenance. You need to find out if you have any allergies to certain fabric materials.
It would be best to research the materials used in a blanket before you buy it. Of course, you don't want to get all itchy during a cold night.
Style
Last but not least, the style factor. If all the factors above are fulfilled, you can add style to your consideration.
Find the blankets that suit your room style. Without a doubt, such blankets will magically improve the room's atmosphere.
Related : 37 Pallet Bed Ideas
Types of Blankets
Compared to bedspreads, blankets have more variations, much more. It may be overwhelming for some people to pick one. Therefore, we'll also explain various types of blankets to help you.
Chiffon Blanket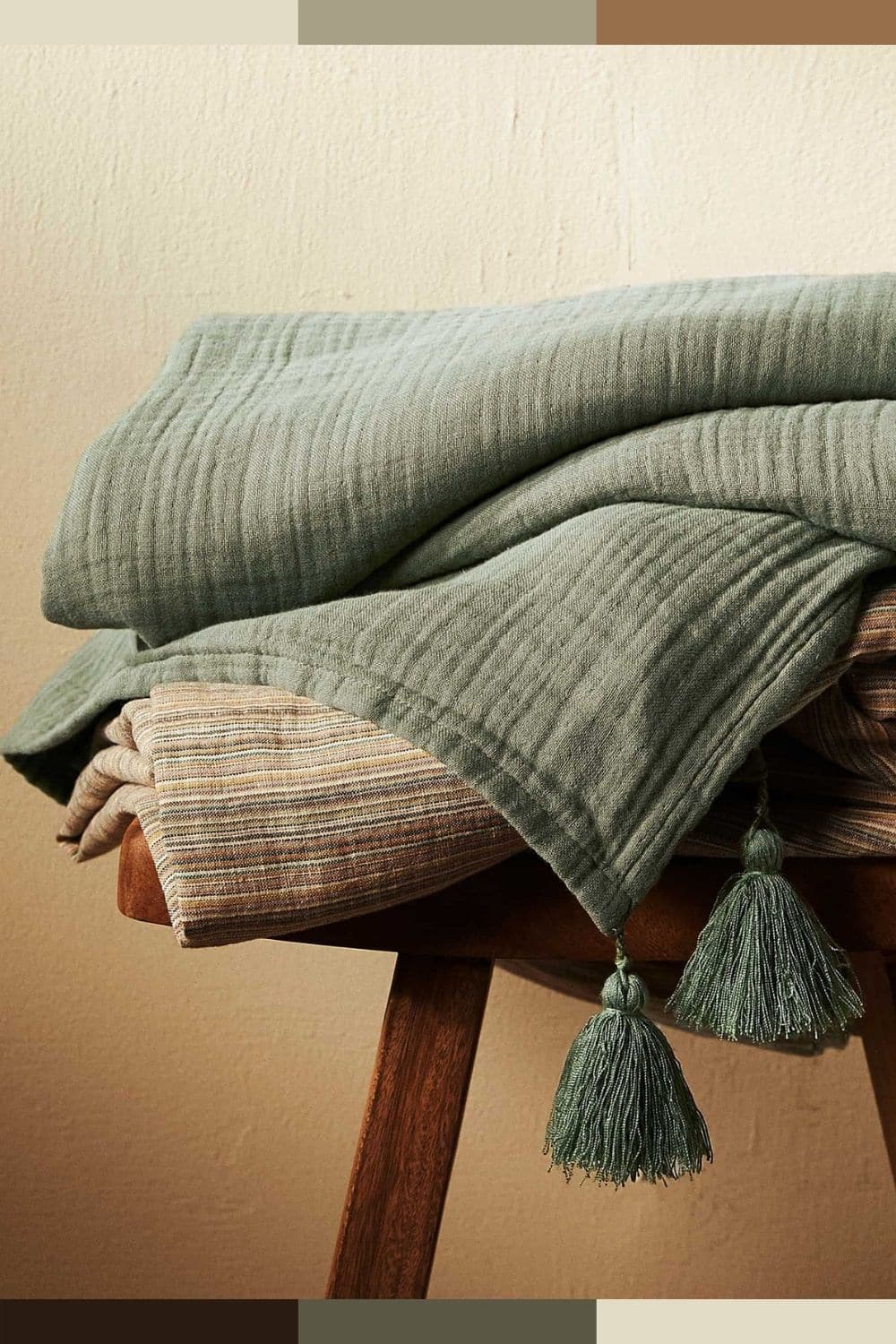 Chiffon blankets are popular because of their lightweight and luxurious nature. Moreover, it has a slightly shiny surface and small puckers that are a little rough to touch. Chiffon blankets are made of a combination of silk, cotton, nylon, polyester, or rayon.
Cashmere Blanket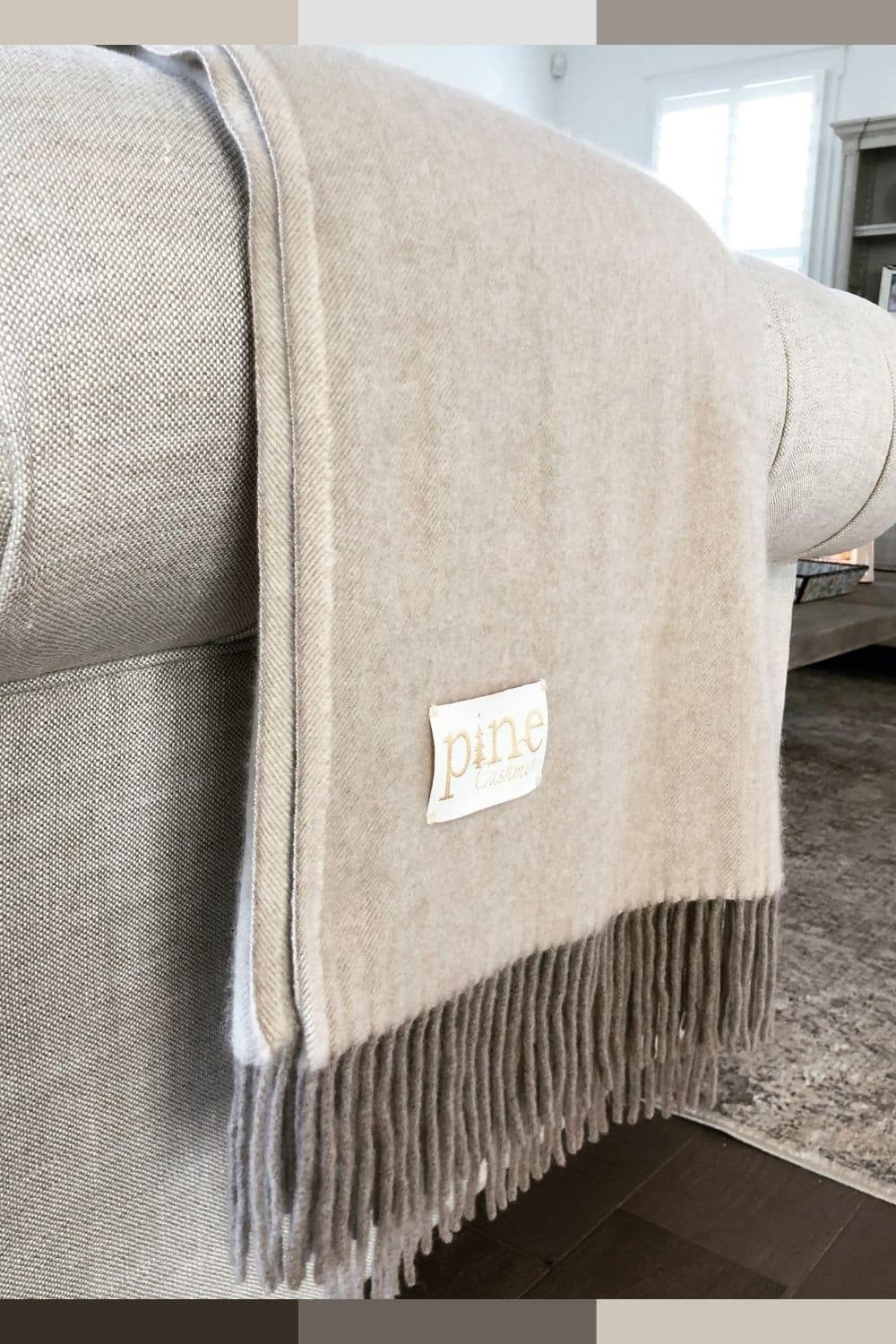 Cashmere blankets are made of cashmere wool. Although similarly made from wool, cashmere wool is significantly warmer and lighter than sheep's wool. Cashmere wool is known for its softness and great insulation.
Chenille Blanket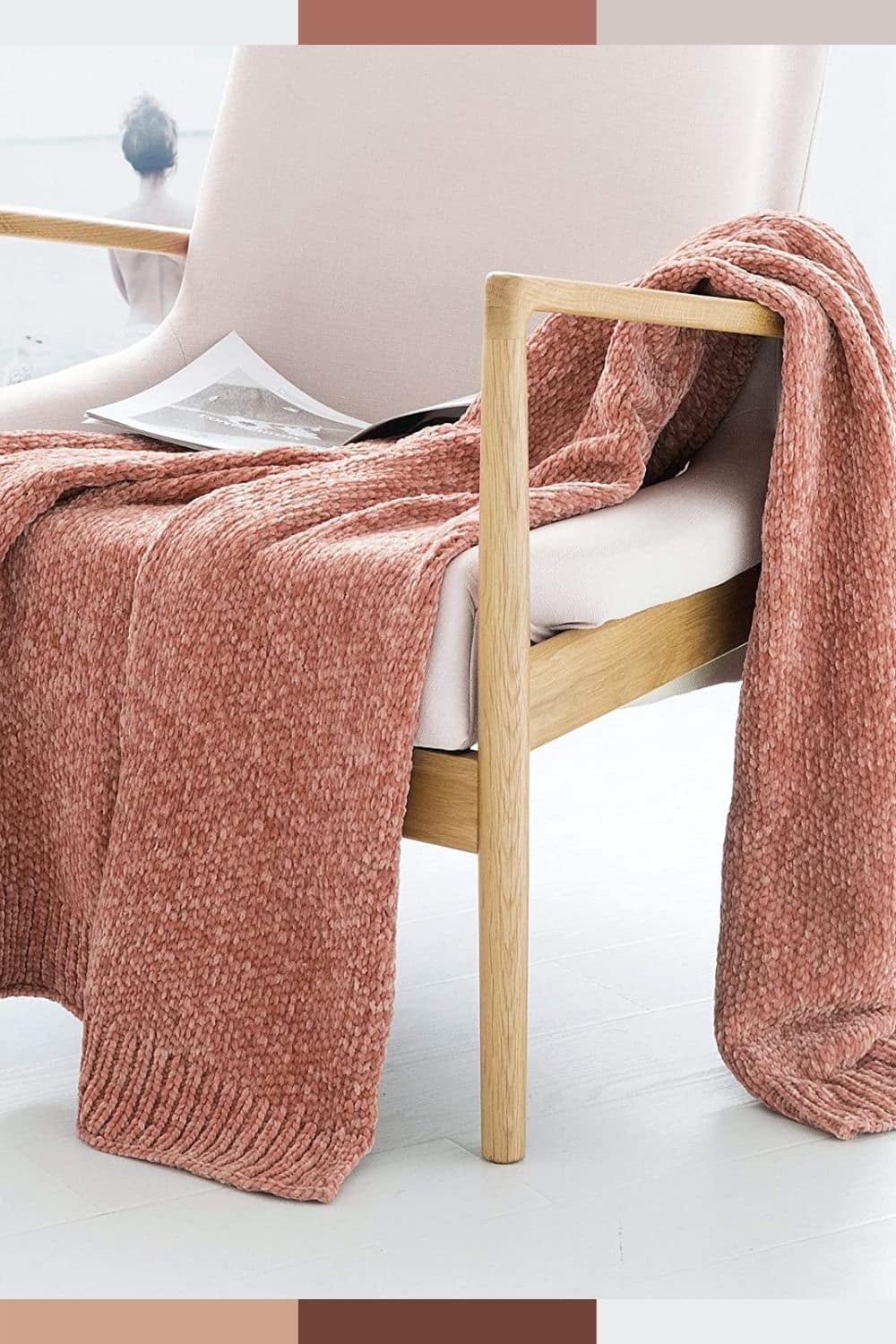 Although it means caterpillar in French, Chenille blankets are not made out of silk. Cotton, acrylic, and rayon are common materials for Chenille blankets.
They look highly decorative and provide a nice level of warmth. However, they are very delicate and require dry cleaning.
Cotton Blanket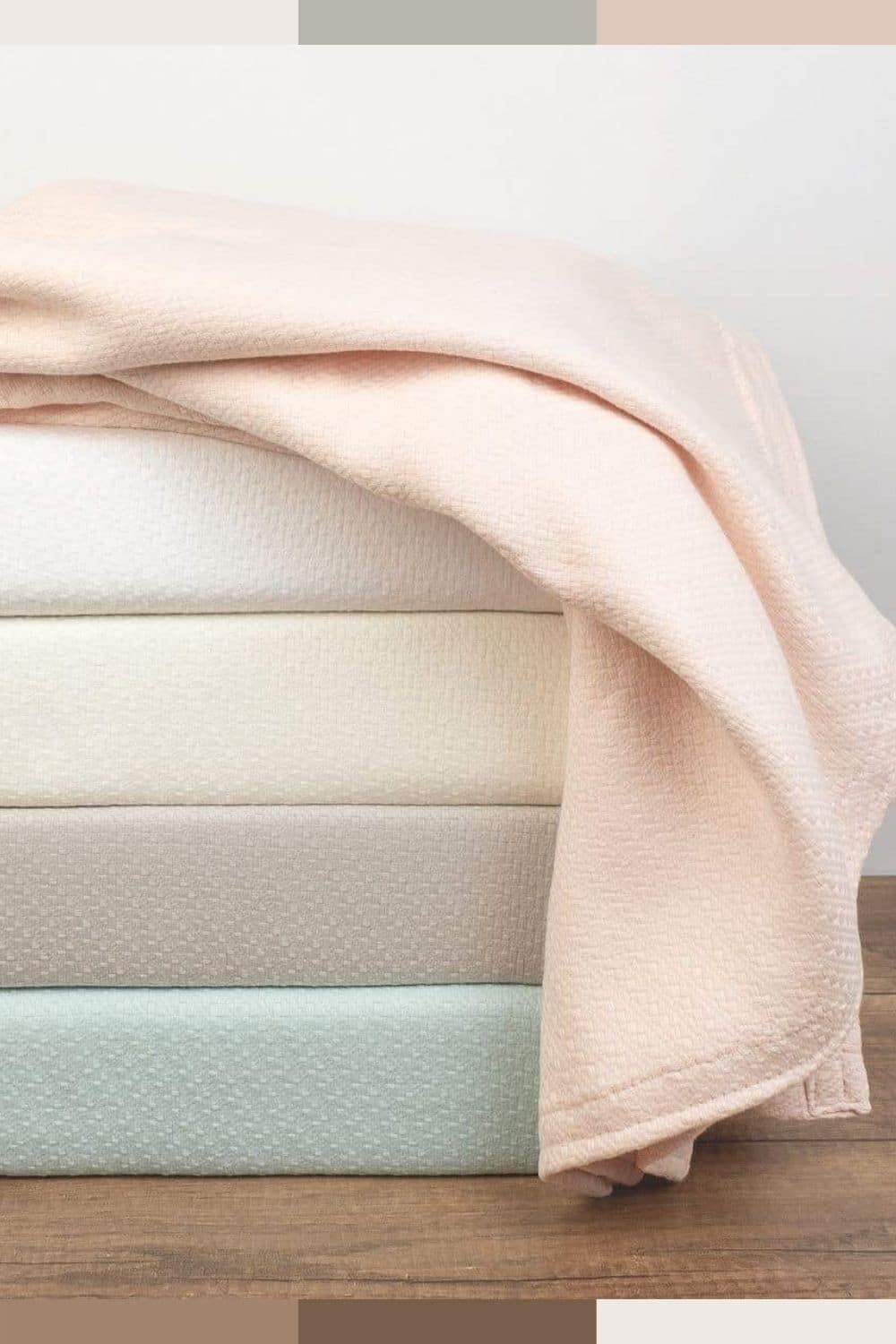 Living up to its name, cotton blankets are made from 100% cotton fabric. Because of that, they are perfect for children, babies, or anyone with sensitive skin.
Other than its hypoallergic feature, a cotton blanket is breathable. They can help to regulate body temperature in hot weather.
Crepe Blanket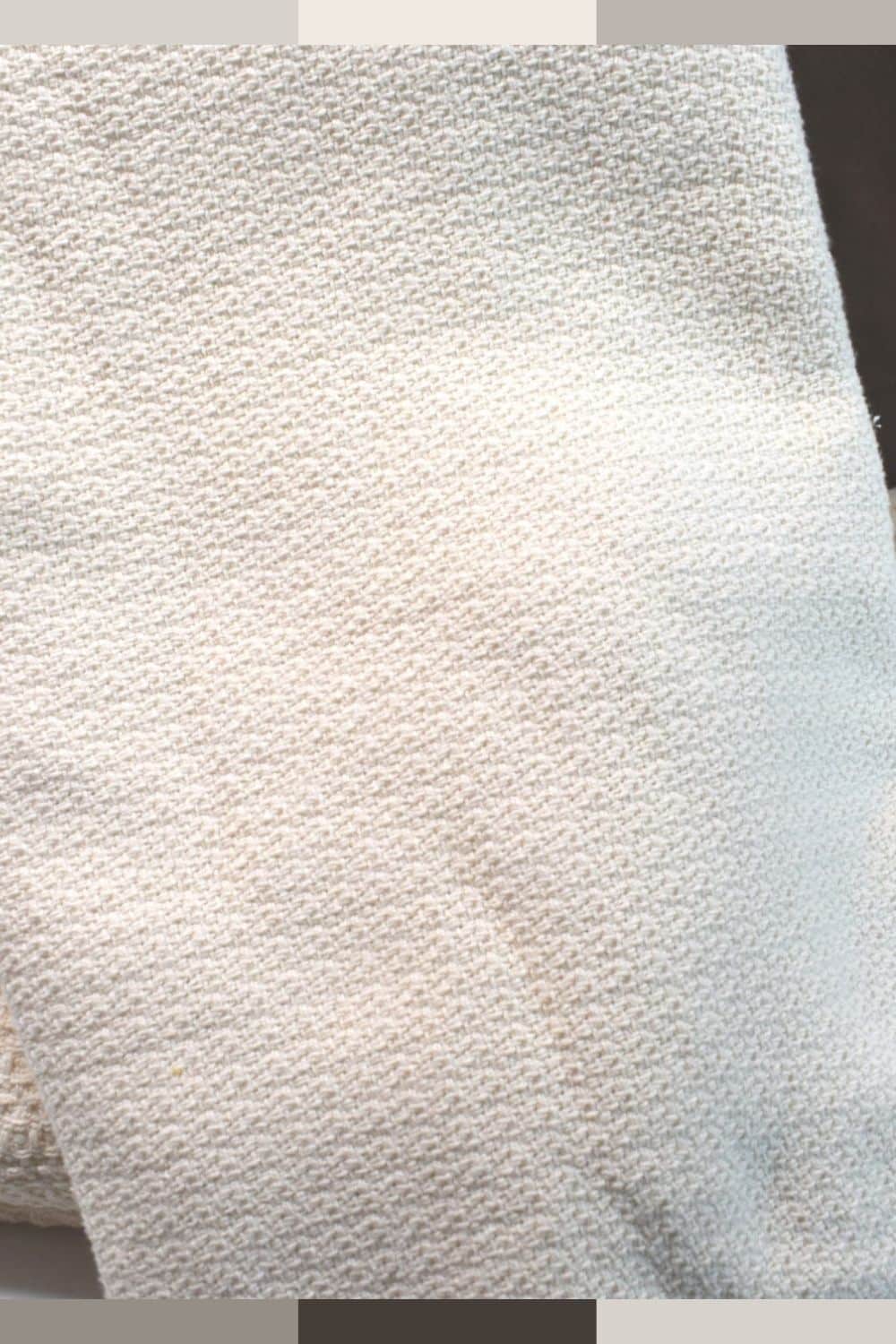 Crepe blanket usually uses silk, wool, or synthetic fabric as the material. Since it's available in light-to-medium weight fabrics, it's easily adjustable to preferences.
Moreover, it has a wrinkled and bumpy appearance. Because of their beautifully distinctive appearance, the crepe is also found in curtains, window treatments, and pillows.
Damask Blanket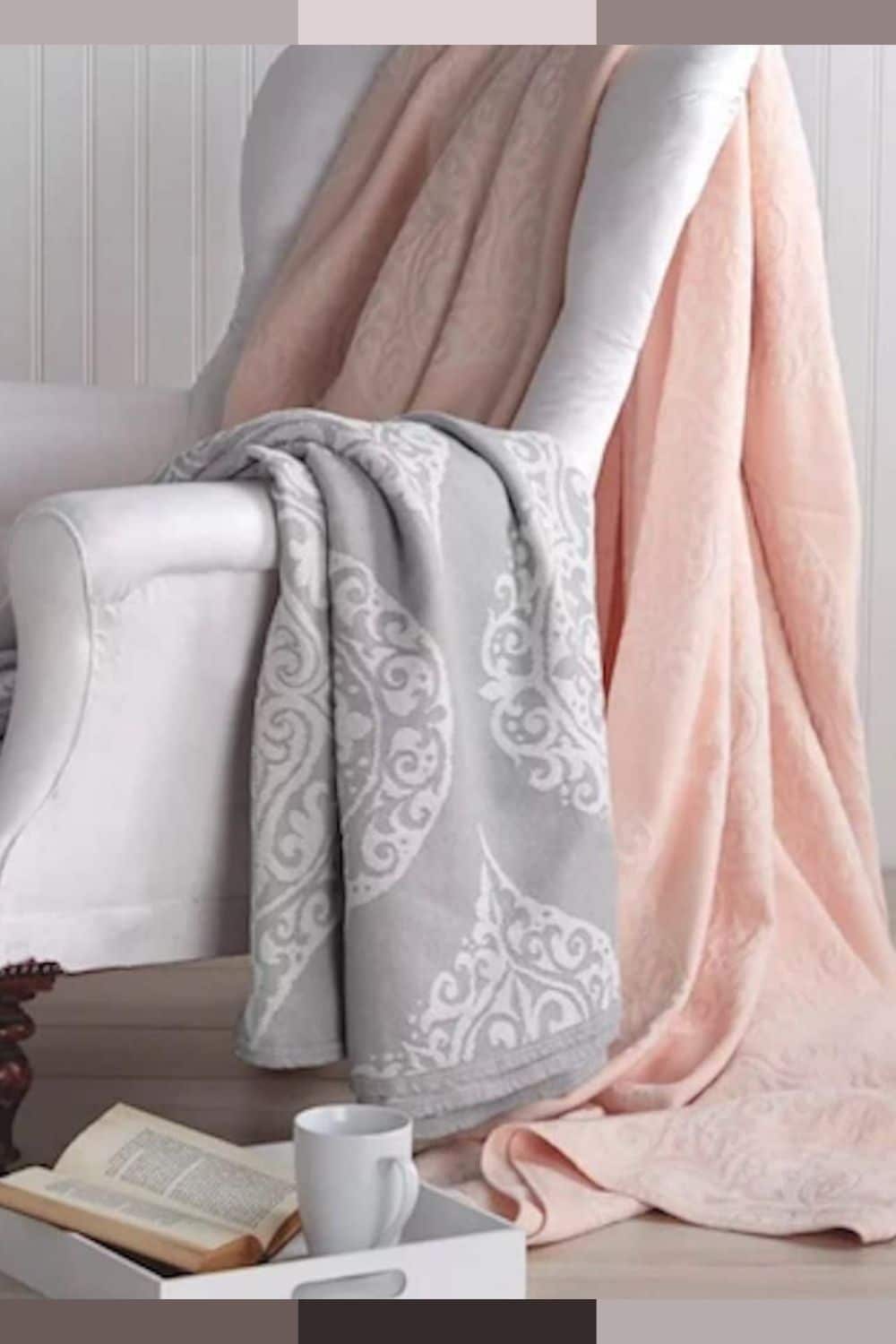 Damask blanket uses a fabric material created using two different weaving techniques, satin or twill, and plain weave. It uses a variety of different textiles, such as linen, silk, wool, cotton, or even synthetic fibers.
Because of its very tight weave and several layers of thread, it is often thick and heavy. However, its tight weave also makes it incredibly strong and durable.
Down feather Blanket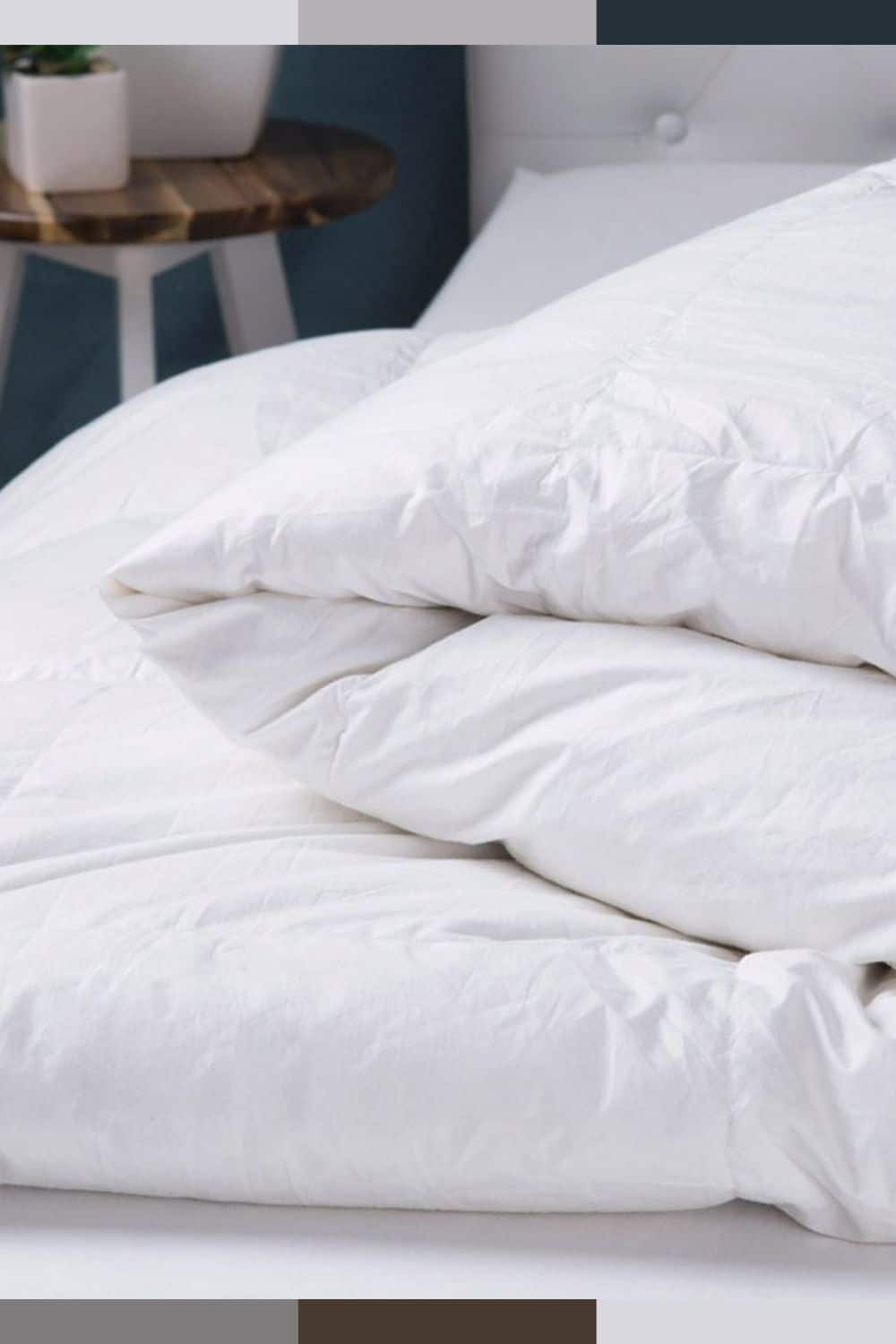 If you need a high level of warmth, the down feather blanket is the answer. It uses polyester, cotton, wool, or down for the insulation, and fills it with down feathers.
The combination of the two provides great insulation that is perfect for cold weather.
Related : Teal Bedroom Ideas
Electric Blanket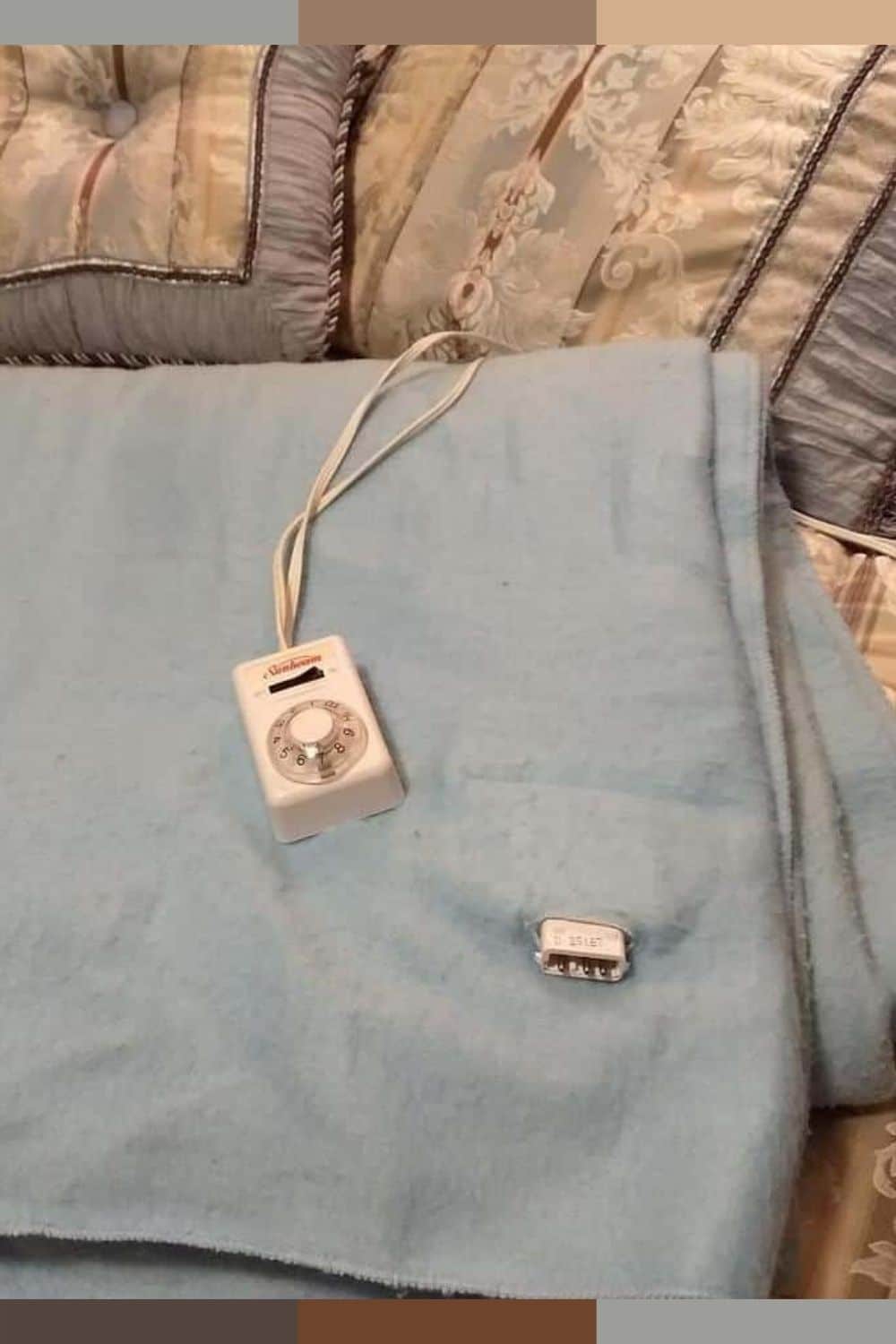 The electric blanket offers adjustable warmth. Plug the cord into an electric source, and you can set the temperature as needed.
Although it's perfectly convenient, it can also pose hazards. If not used carefully, it can create a fire. Therefore, use it with precaution.
Emergency Blanket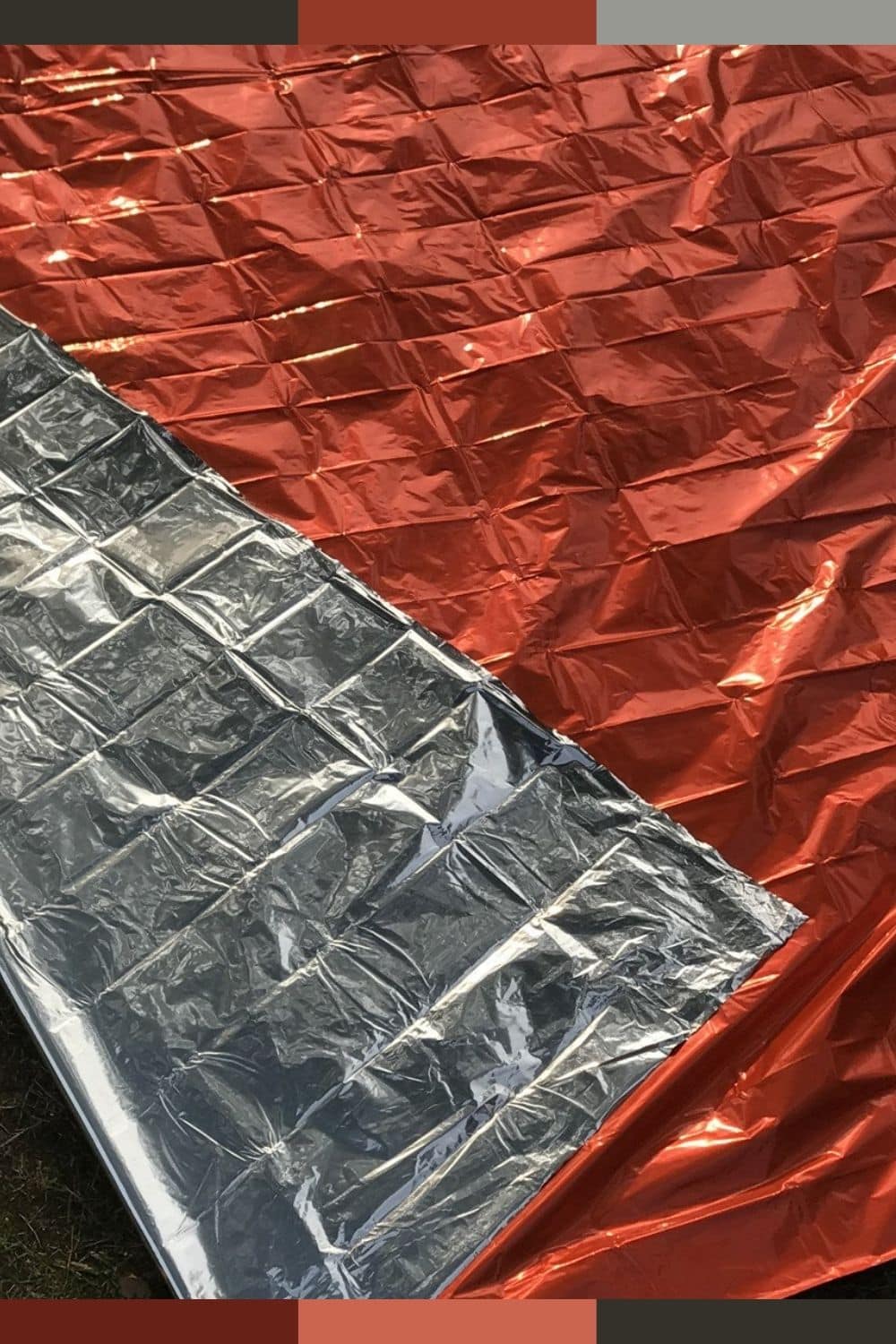 When camping or other similar traveling activities, you may not always be able to bring a normal blanket. It can eat up so much space in your bag. Fortunately, an emergency blanket can help you solve that.
Although it's thin, an emergency blanket has a thermal layer that allows you to keep up the body temperature. It's a perfect item to have when camping, especially during diverse conditions.
Gingham Blanket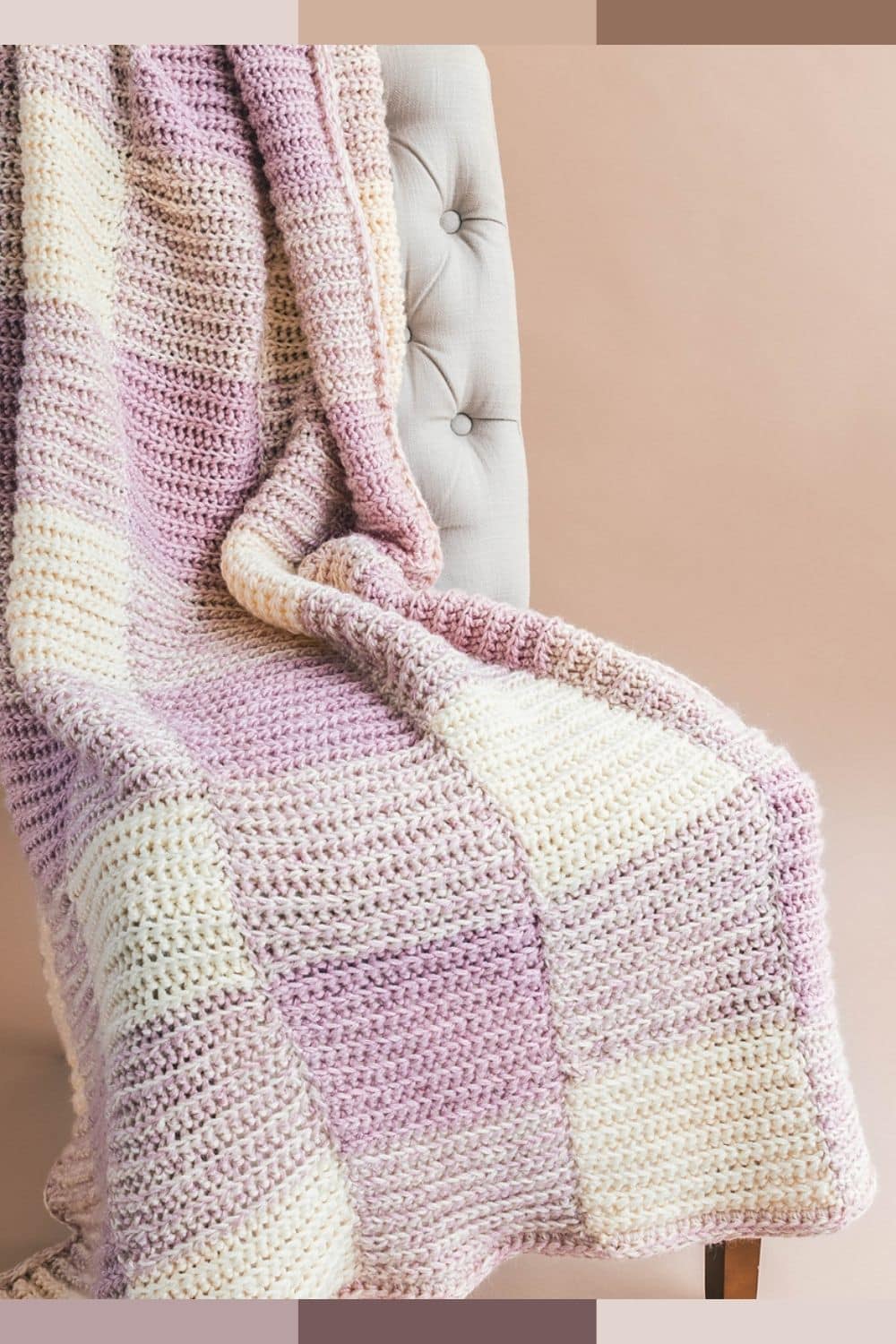 Gingham blanket uses cotton or cotton blend as the material for its checked pattern. It usually displays a two-color pattern in various sizes. The most common combinations are red and white and blue and white.
Moreover, a gingham blanket is reversible. It appears the same on both sides. It's a little but convenient feature.
Faux Fur Blanket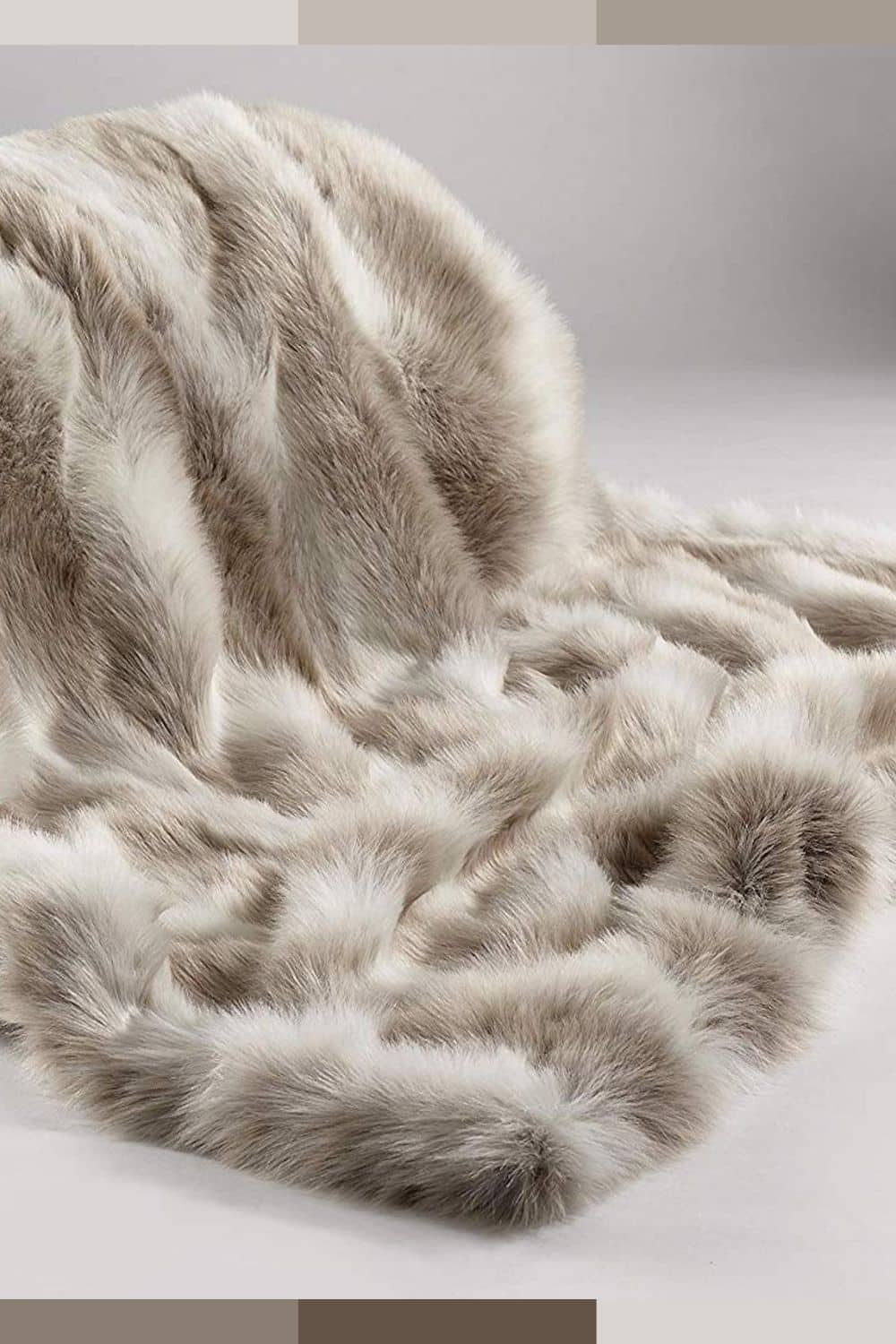 If you want to add a glamorous touch to your bedroom, a faux fur blanket is an excellent pick. Not only that it's alluring, but it also looks fresh and trendy. Its unique and gorgeous look will make you receive lots of compliments.
Flannel Blanket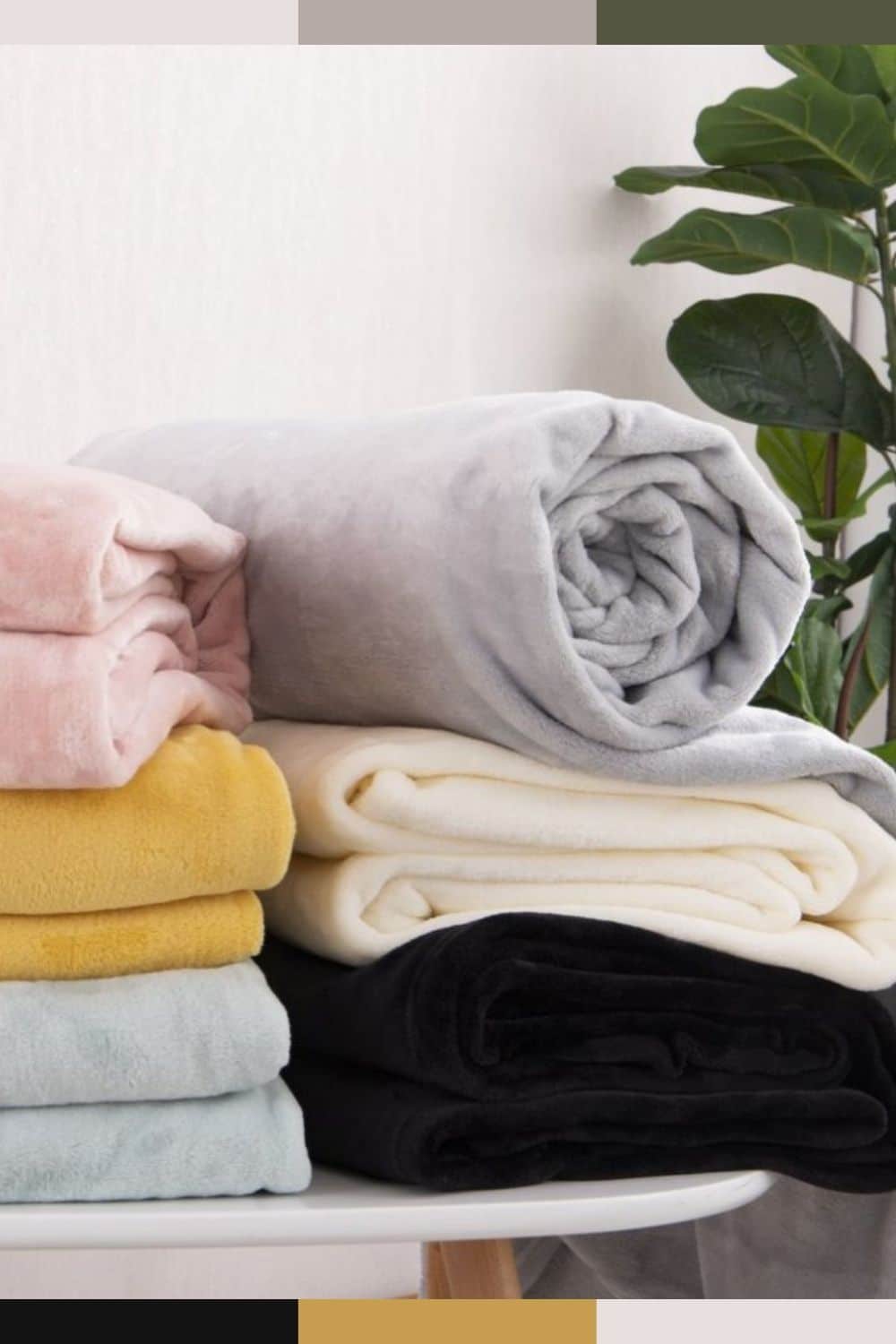 Flannel is a type of cotton that's usually used for various types of blankets and clothing. The reason why it's so popular is because it doesn't wrinkle easily. Moreover, it's easy to clean and will last for years if taken care properly.
Although it's very convenient, it has a major drawback. It tends to shrink when dried with high or even medium heat. Therefore, you should know how to take care of it before buying it.
Fleece Blanket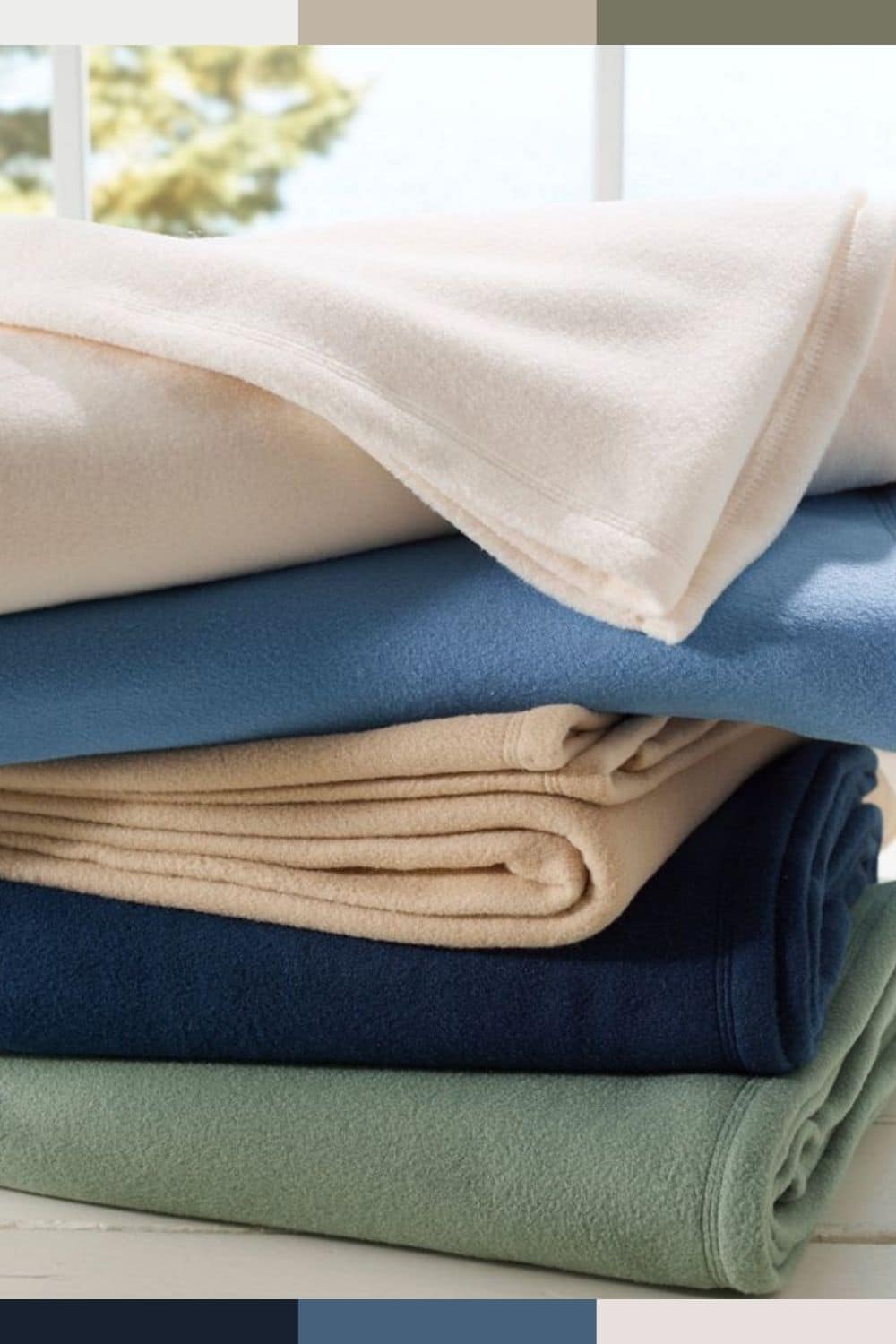 The fleece blankets offer a nice texture and feel lightweight. It's a perfect alternative for people who have allergies to specific fur materials like wool. However, a fleece blanket won't be enough to make you feel warm all over.
Jersey Blanket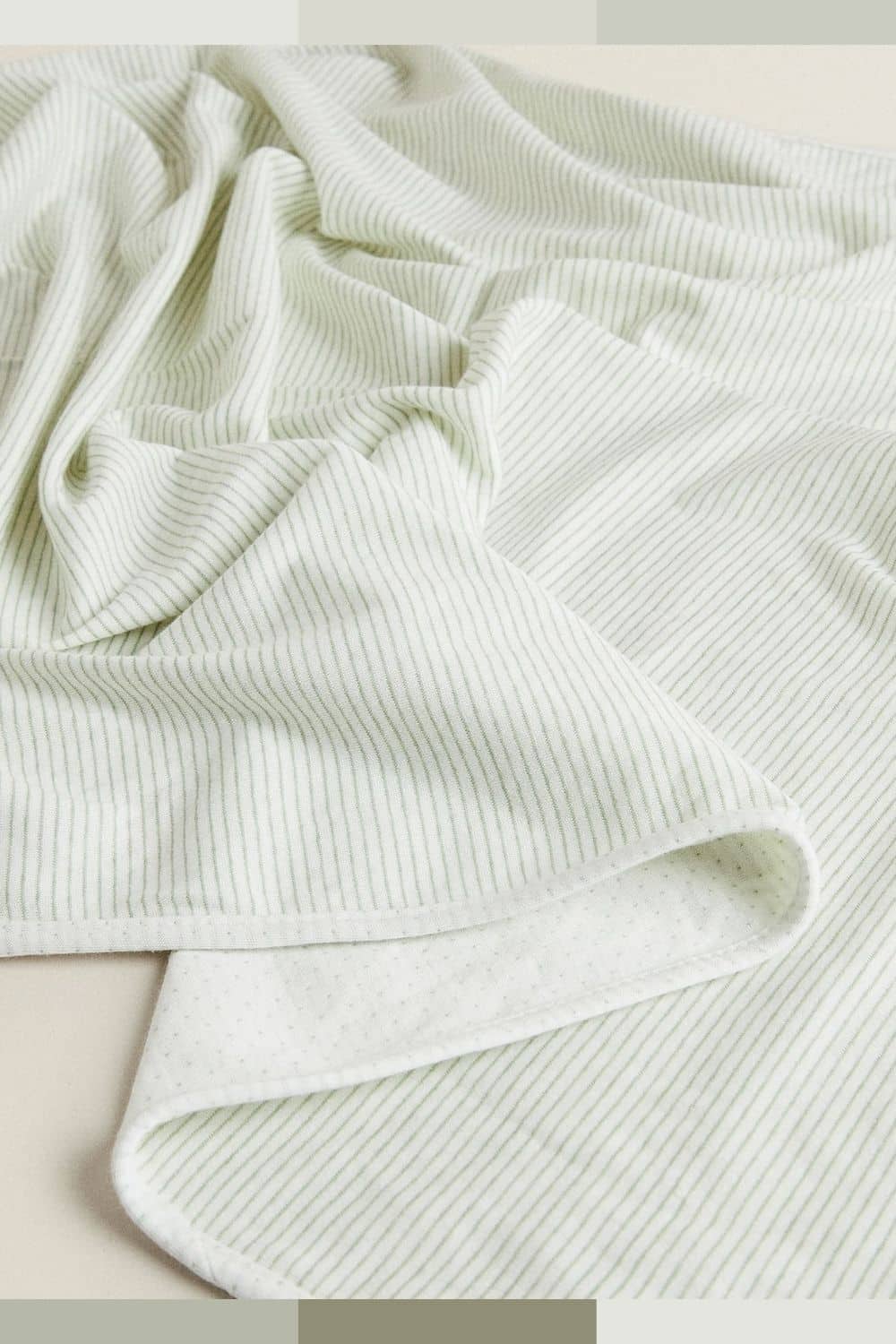 Jersey is a soft and stretchy knit fabric. Today, jersey blankets are made from wool, cotton, cotton blends, or synthetic fibers. Since jersey is a lightweight material, it can also be found in sweatshirts and bedsheets.
Knit Blanket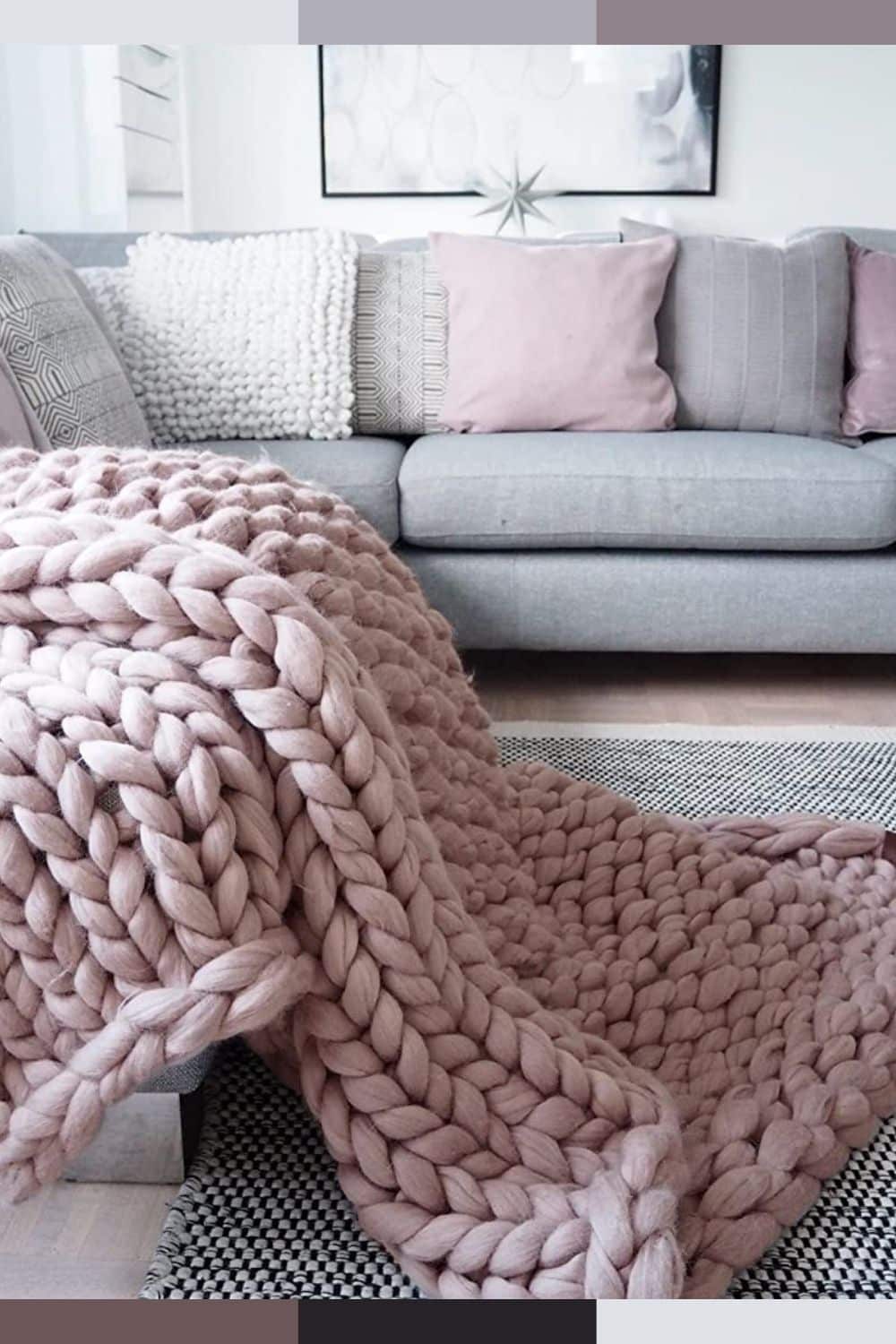 Knit blankets come in a wide variety of designs. It also offers different materials, which is perfect for any occasion. However, since it snags easily, knit blankets may not be ideal for people who have pets.
Lace Blanket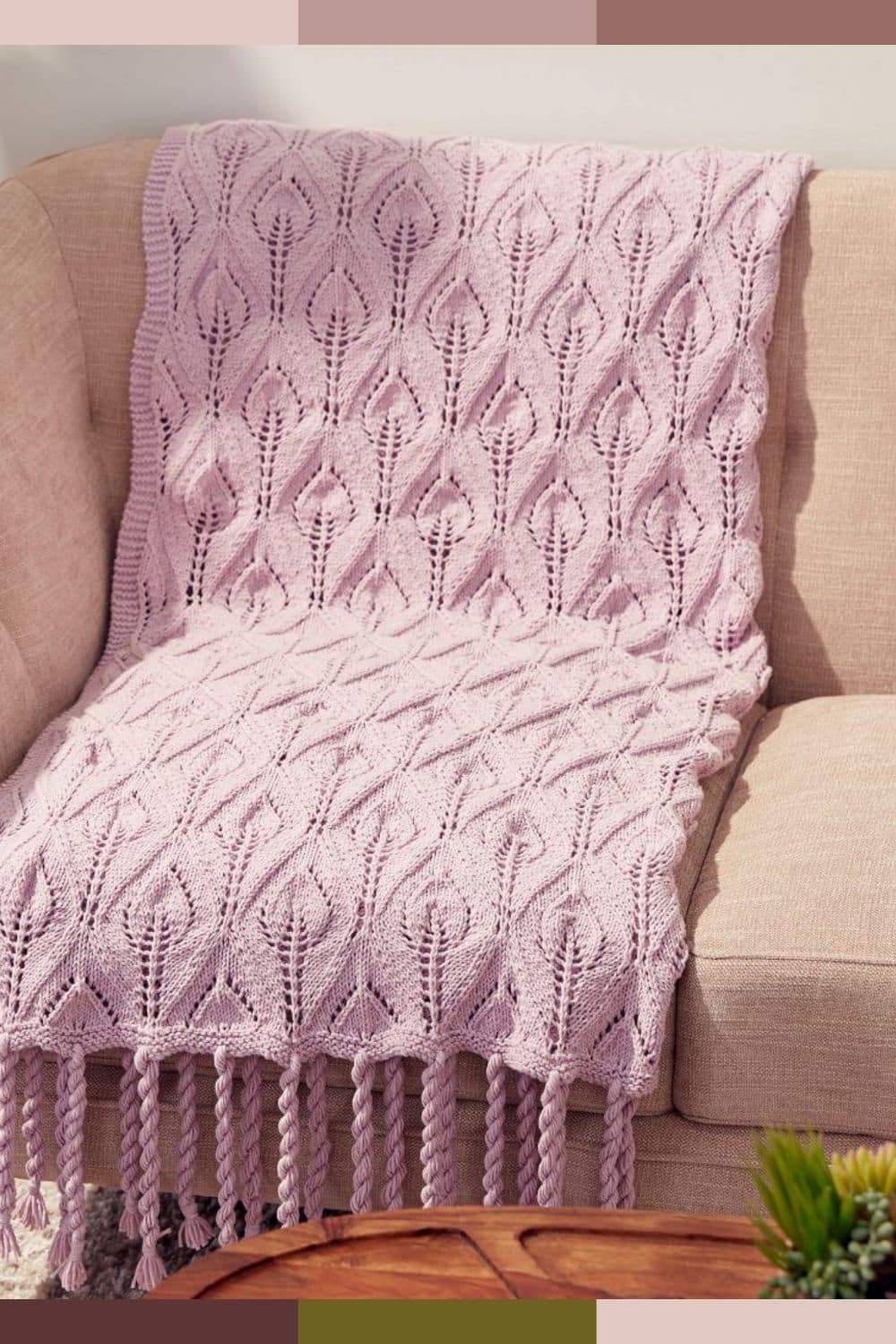 If you want your blanket to be able to stylize your room, lace blanket is an excellent choice. Because of its unique design, most people traditionally consider it as luxury textile.
Linen Blanket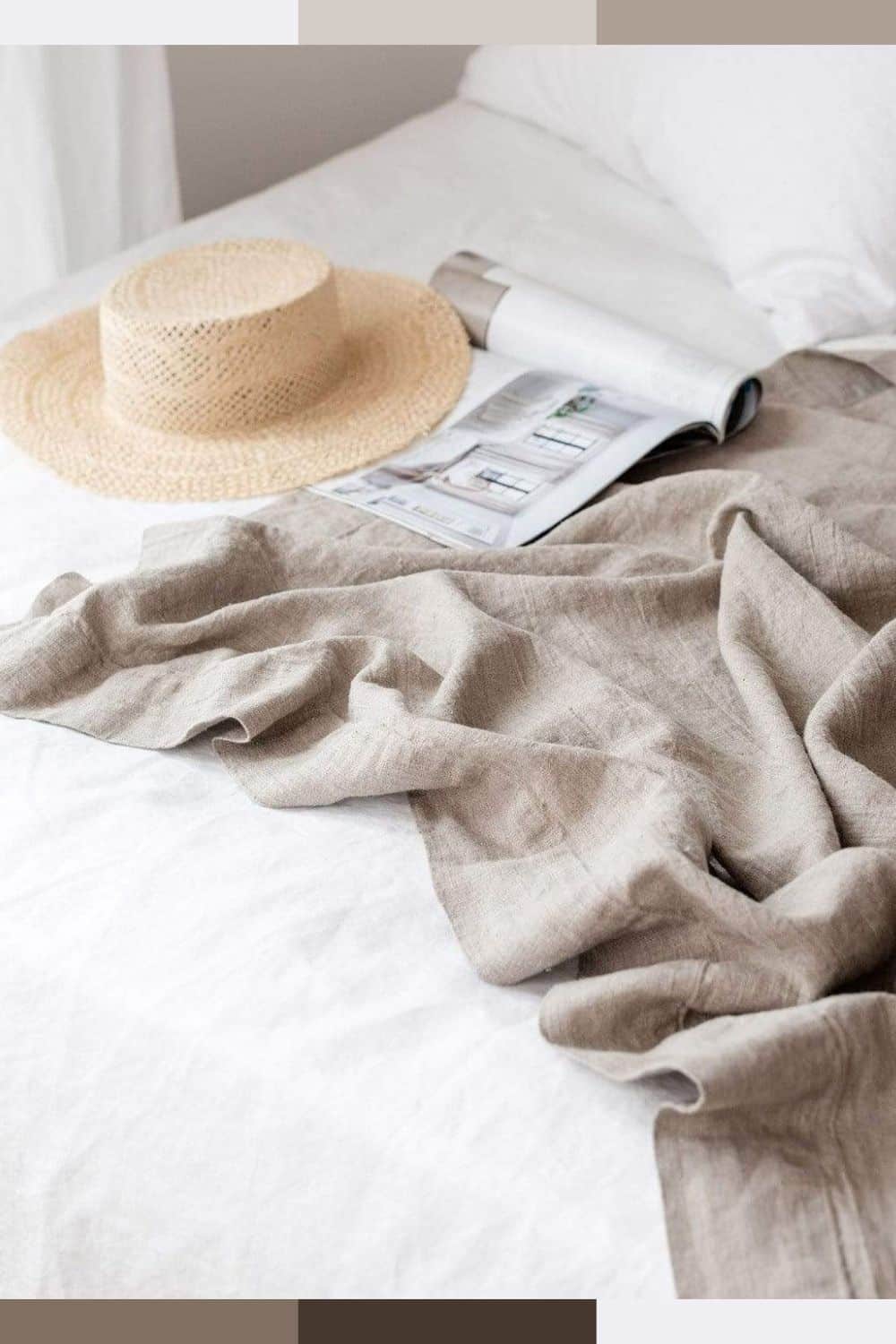 Although it's lightweight, linen blanket is extremely durable, absorbent, and breathable. It's a great choice for people who look for a blanket for the summer heat.
Microfiber Blanket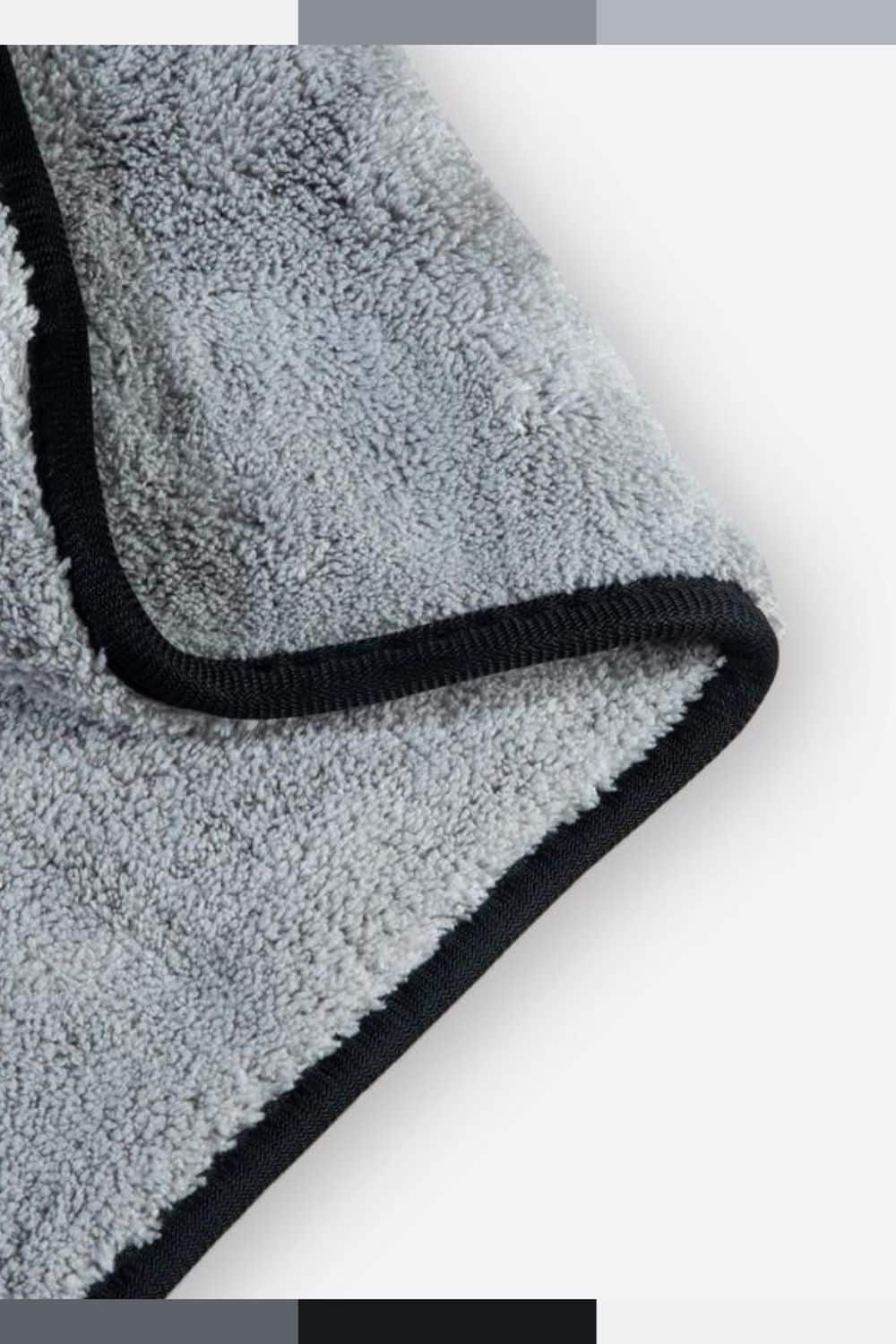 The microfiber blanket combines several types of fiber to produce wrinkle-free material. Moreover, microfiber is often woven very tightly, preventing dust particles from getting between the fibers.
Mink Fur Blanket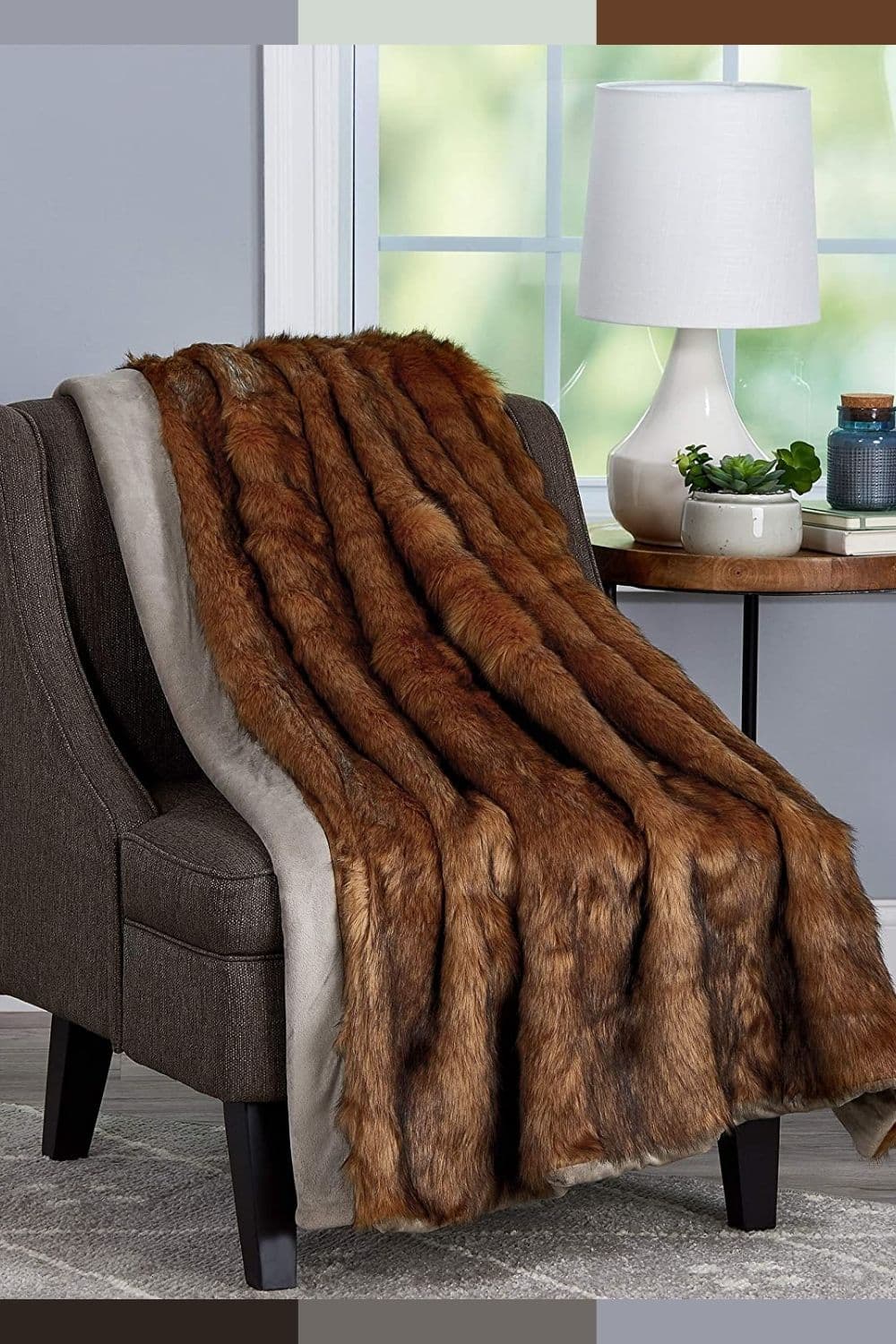 Although it's called mink fur blanket, it doesn't use the mink of animals as the material. In fact, it uses acrylic. Its extraordinary soft feel makes people call it mink.
Modal Blanket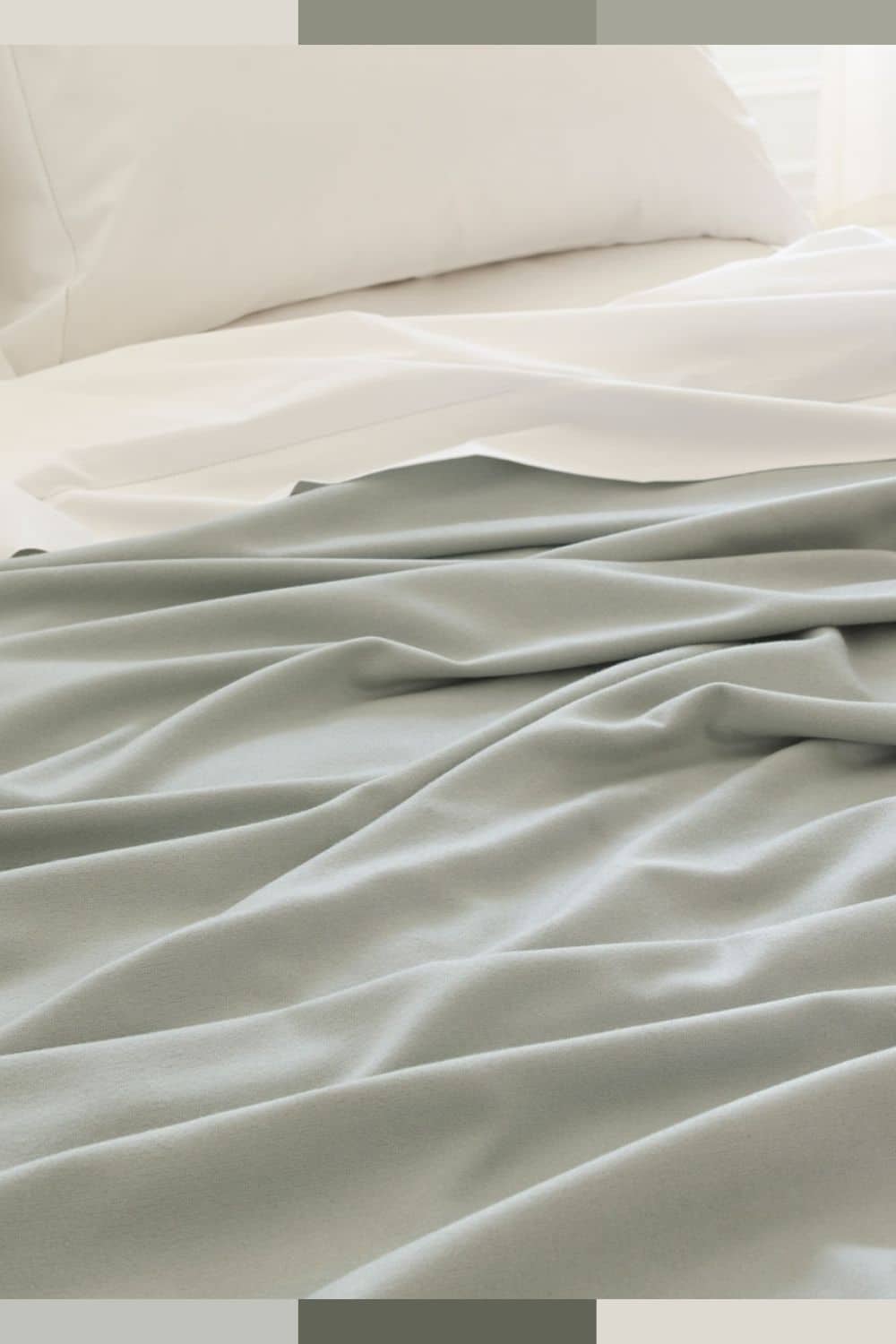 Because of its soft feel and high cost, people often consider the modal blanket a luxurious item. Although it uses a rayon form, a modal blanket is a little more durable and flexible than rayon.
Related : Modern Farmhouse Bedroom
Muslin Blanket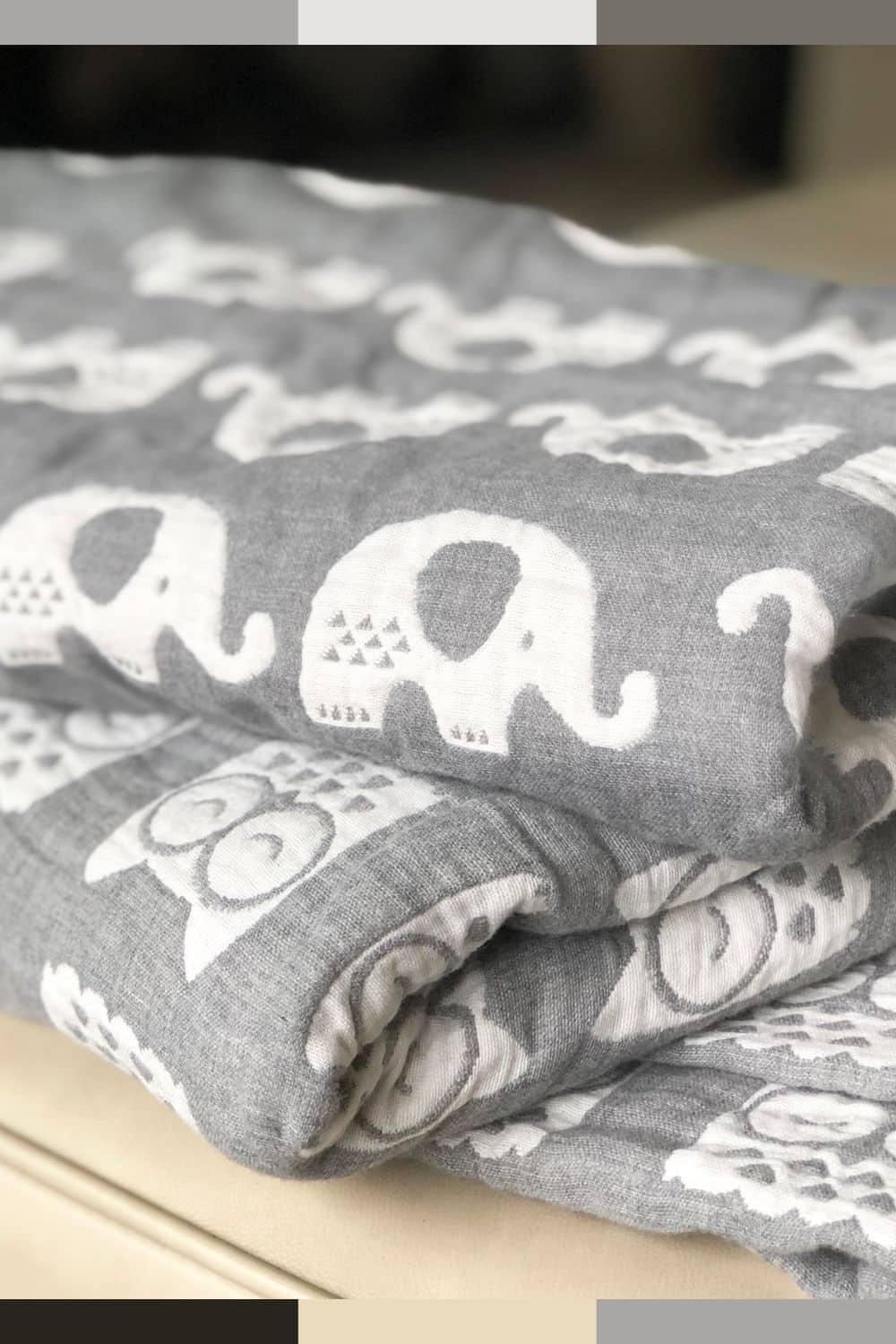 Muslin is a cotton fabric that is made using the plain weave technique. Because of its loose-weave nature, people often use it in fashion prototypes. As a blanket, muslin offers breathability and softness.
Pendleton Blanket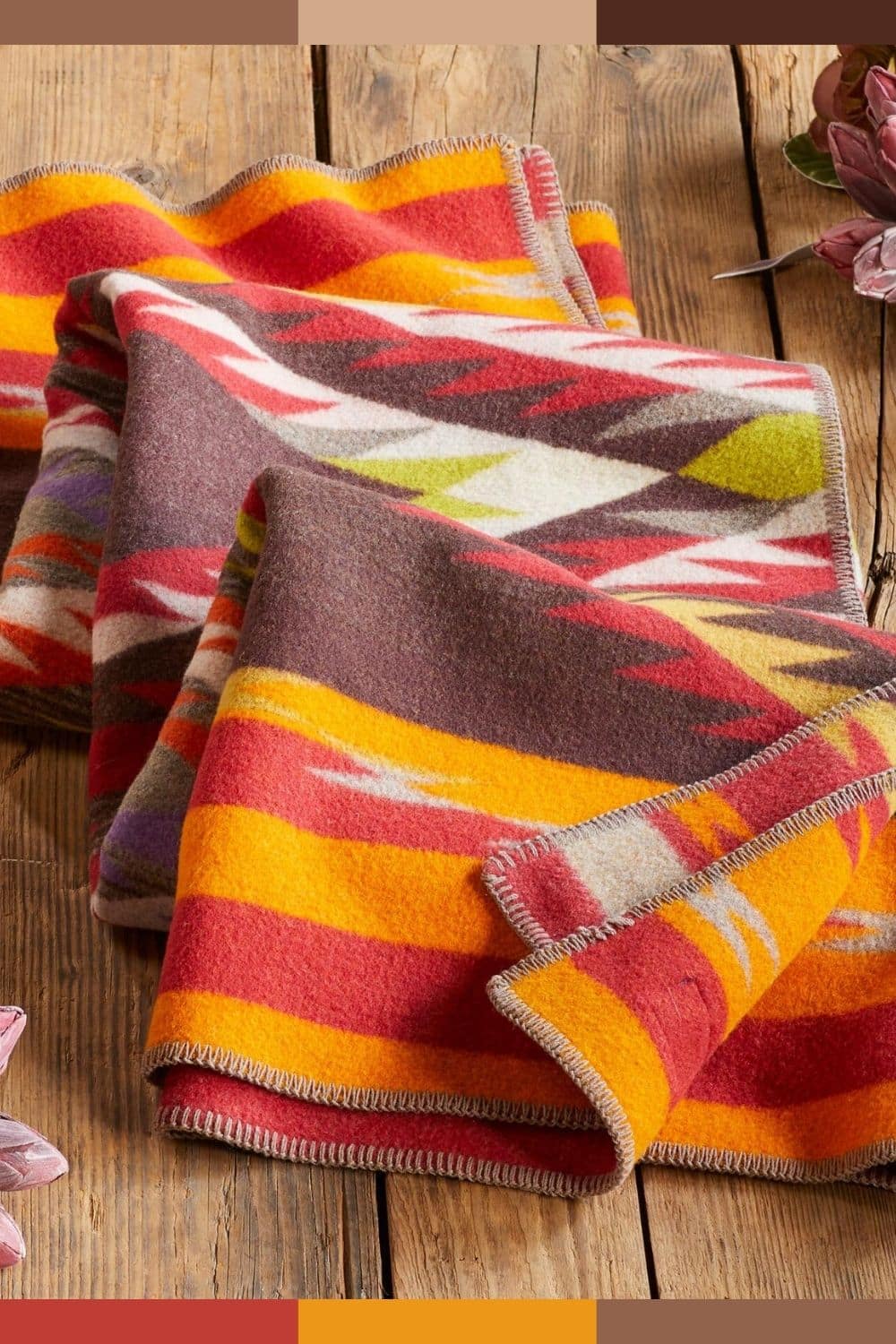 Those who have tried the Pendleton blankets must know what makes them worth buying. Its soft, durable, and classy nature are irreplaceable.
Polyester Blanket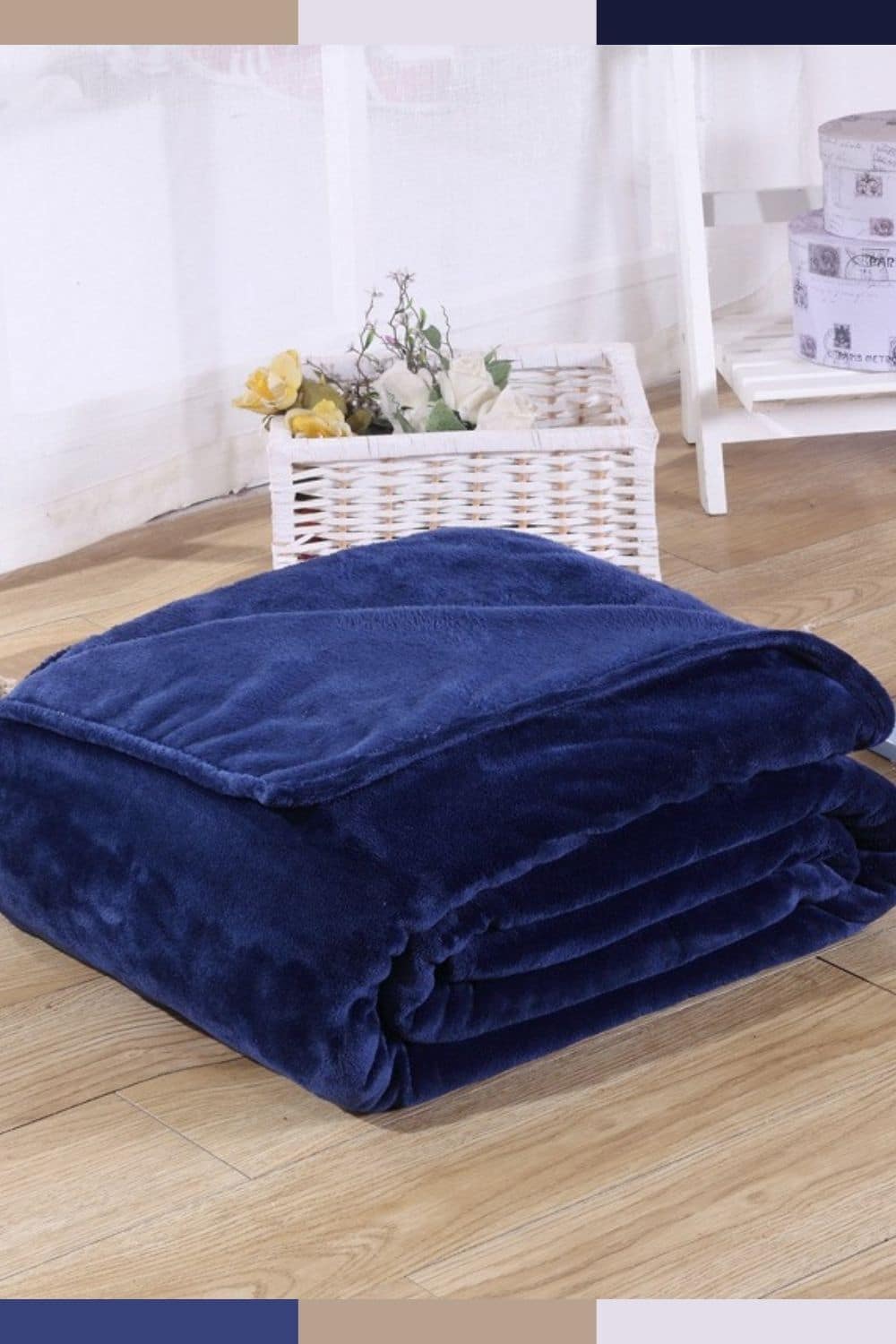 Even though it's durable, the polyester blanket lacks breathability. It doesn't absorb liquids well. If breathability is an important factor for you, we suggest choosing the other types of blankets.
Reversible Blanket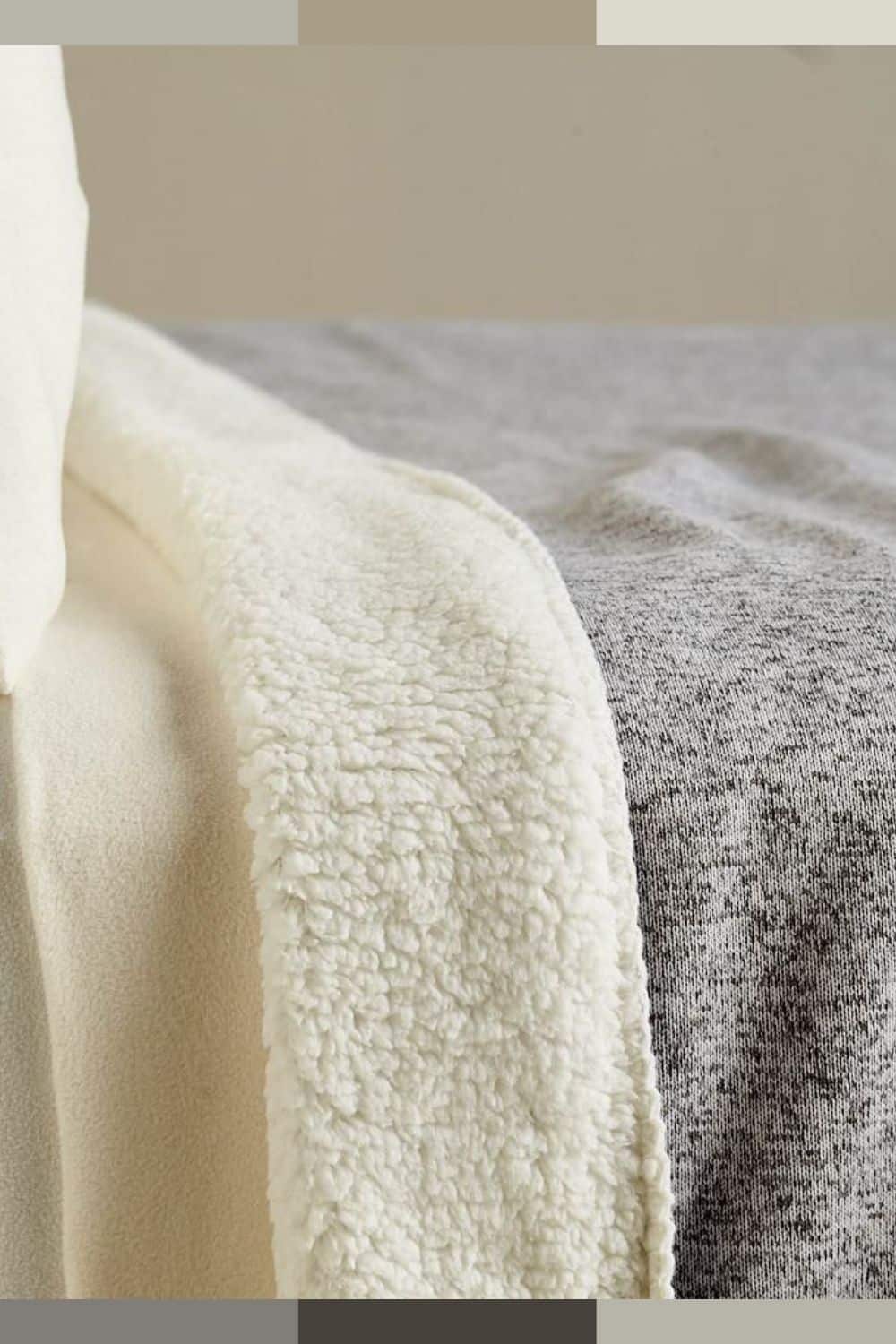 Not only that reversible blanket offers two styles at once, but it also offers multiple materials. Although very convenient, you need to find the right combination to get the ideal one.
Satin Blanket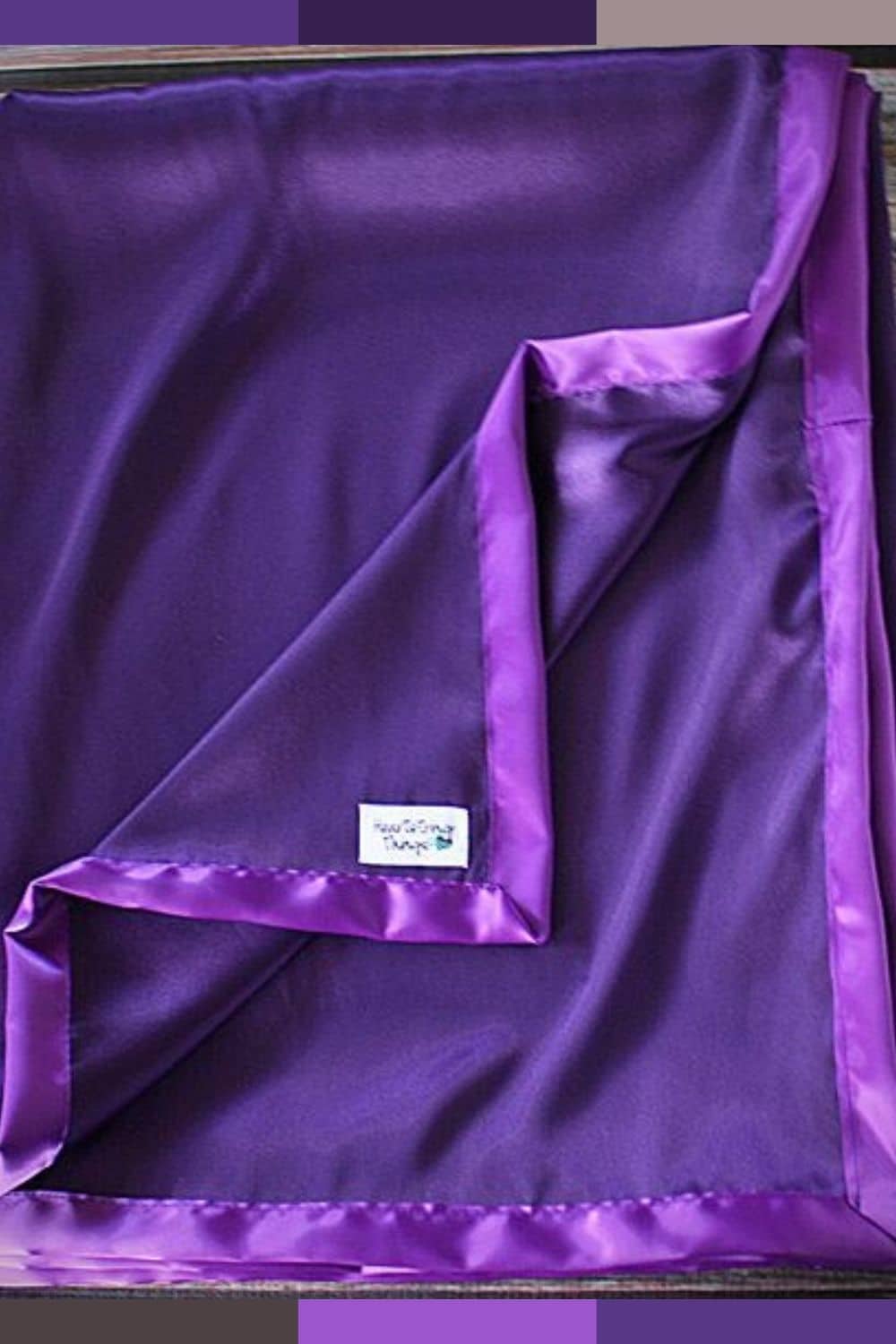 Shiny, classy, glamorous are the things that distinguish satin from other textiles. It's an excellent choice to those who look for elegant vibes.
Shearling Blanket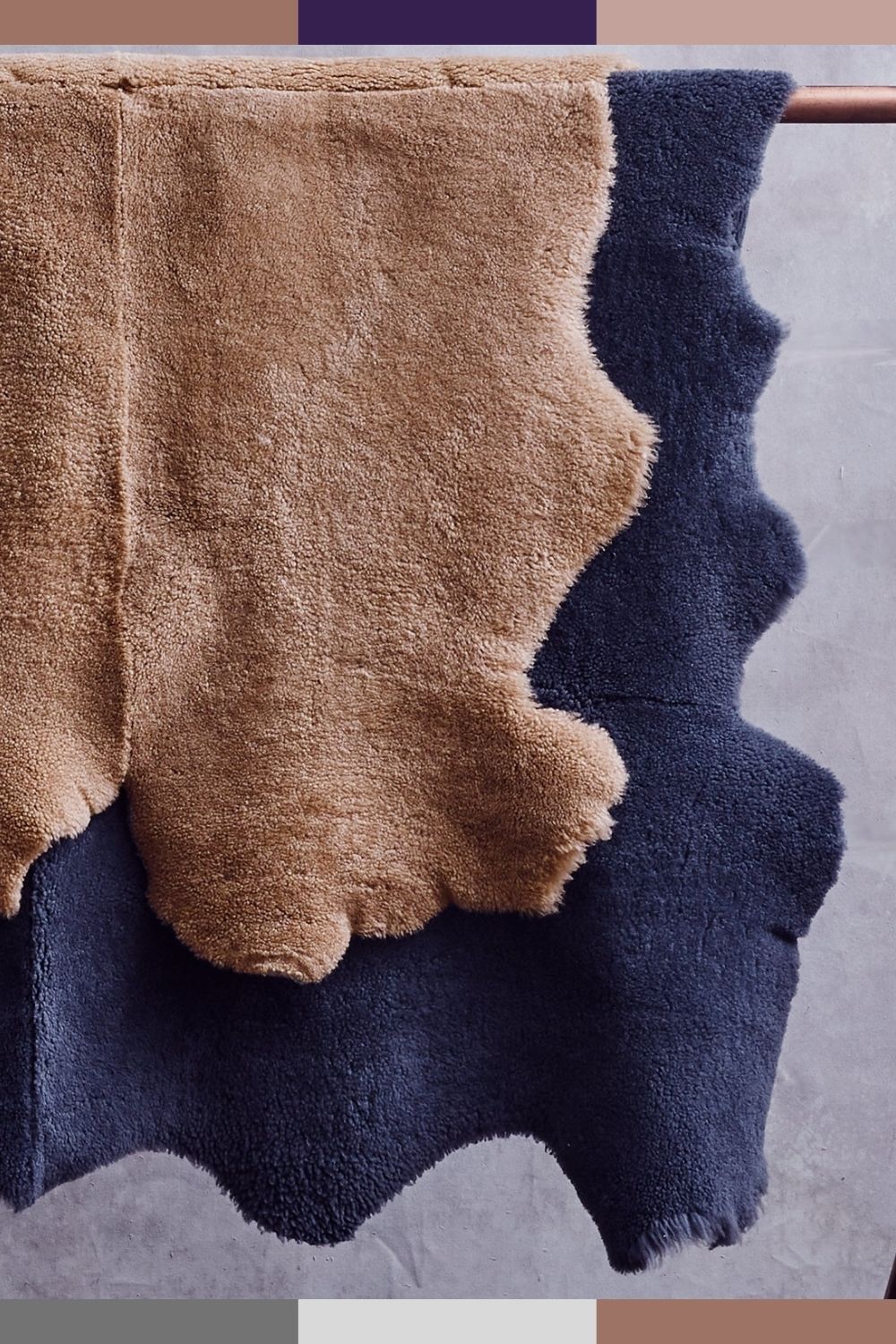 Although it is breathable, warm, and antibacterial, a shearling blanket uses sheepskin as the material. Therefore, some people may not support the use of shearling blankets.
Sherpa Blanket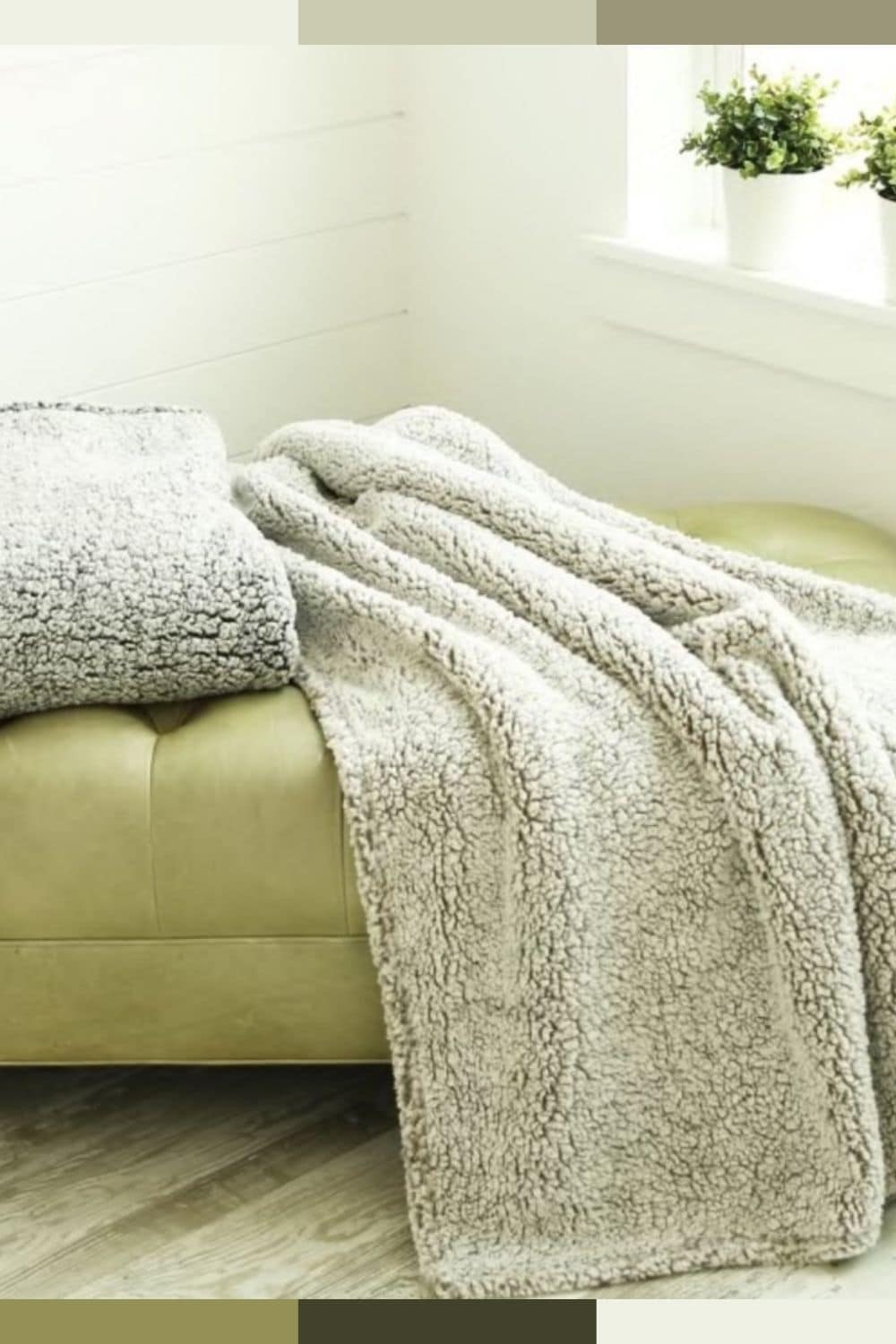 Similar to the reversible blanket, the sherpa blanket offers two sides of distinct materials. Moreover, it's lightweight, warm, and has a fur-like feeling.
Silk Blanket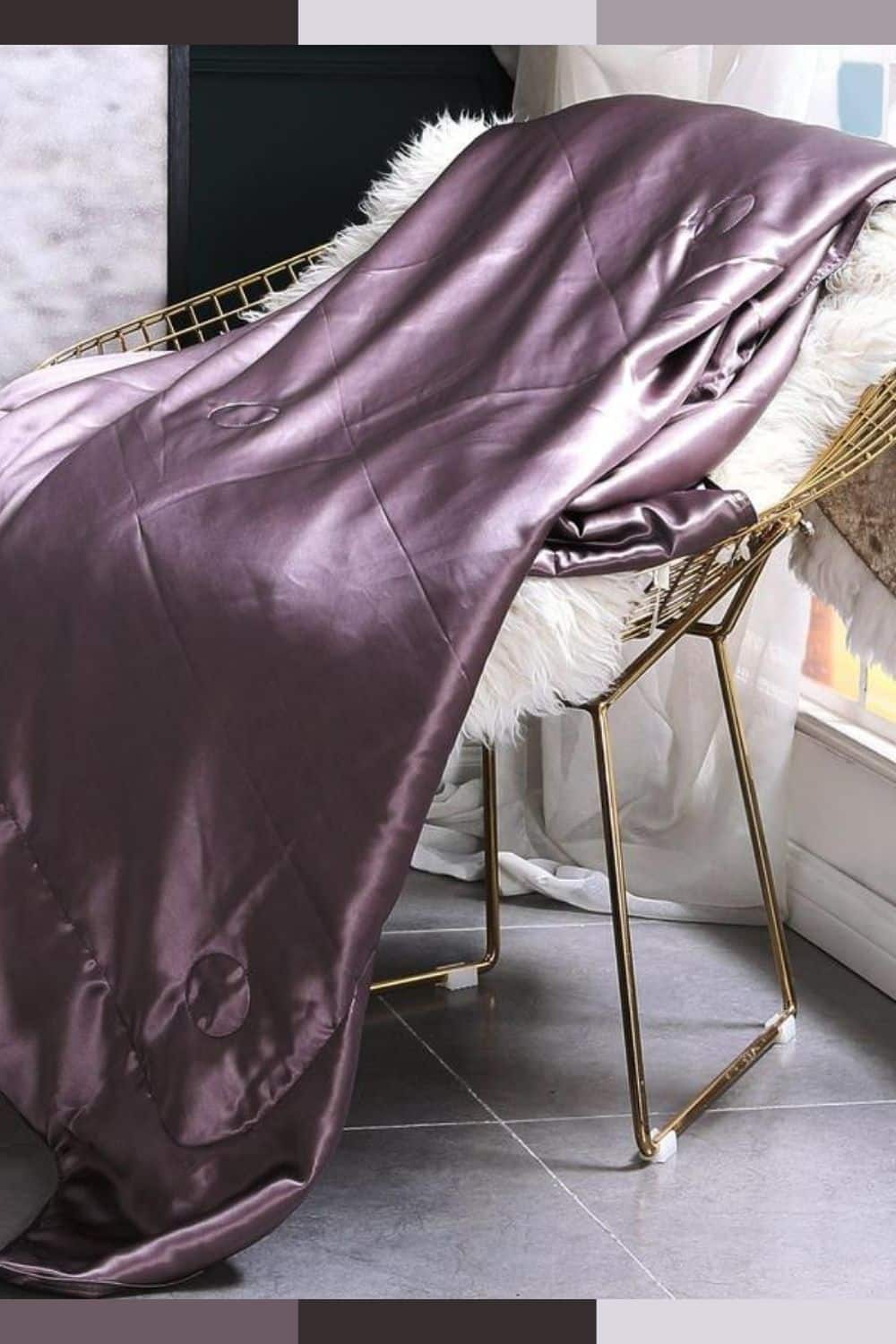 Silk blanket uses natural fiber produced by the silkworm as the material. It is a very durable material with a gorgeous sheen.
Taffeta Blanket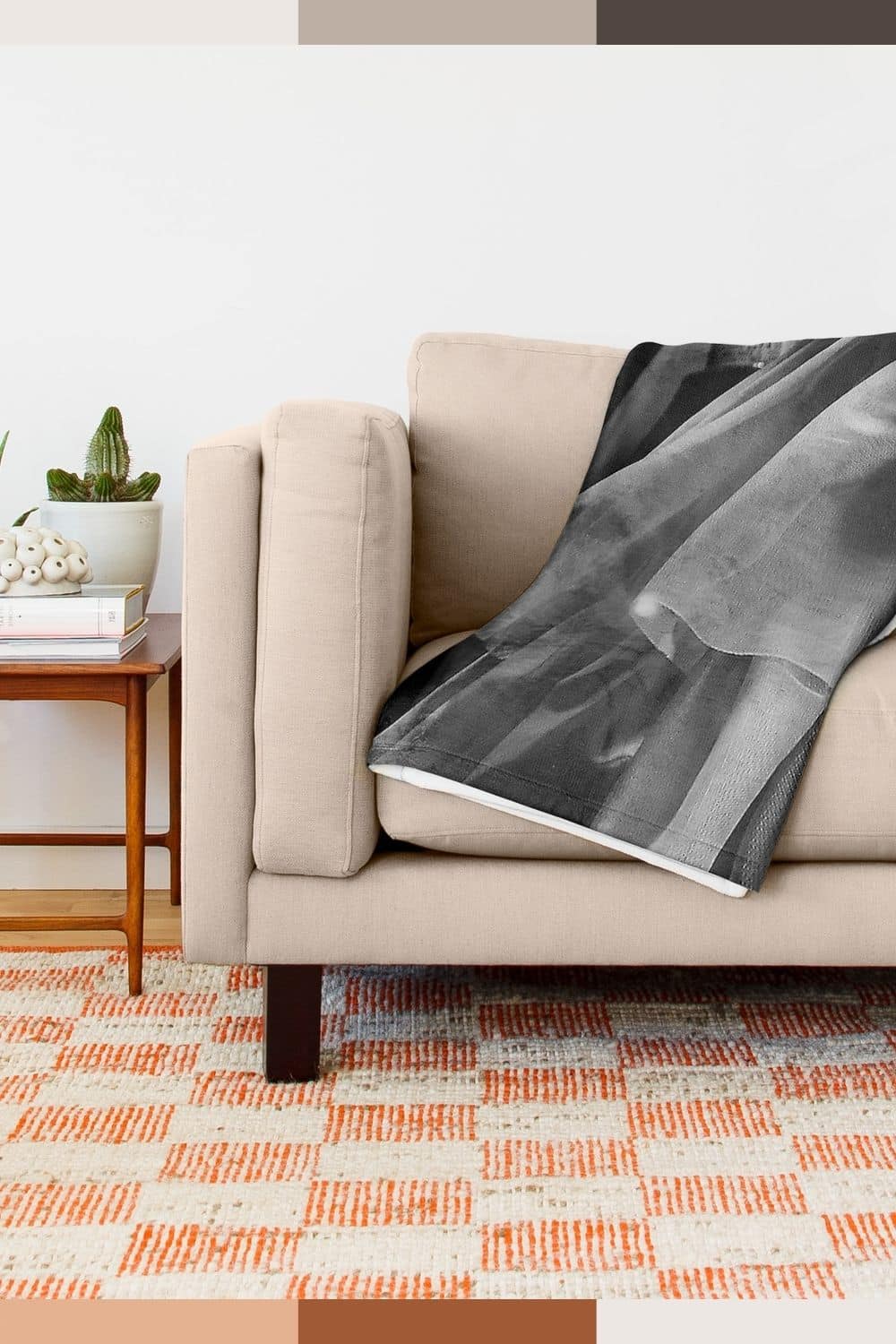 Similar to the silk blanket, taffeta blanket also offers shiny appearance. Although mostly made from silk, it can also use polyester, nylon, and other synthetic fibers.
Tweed Blanket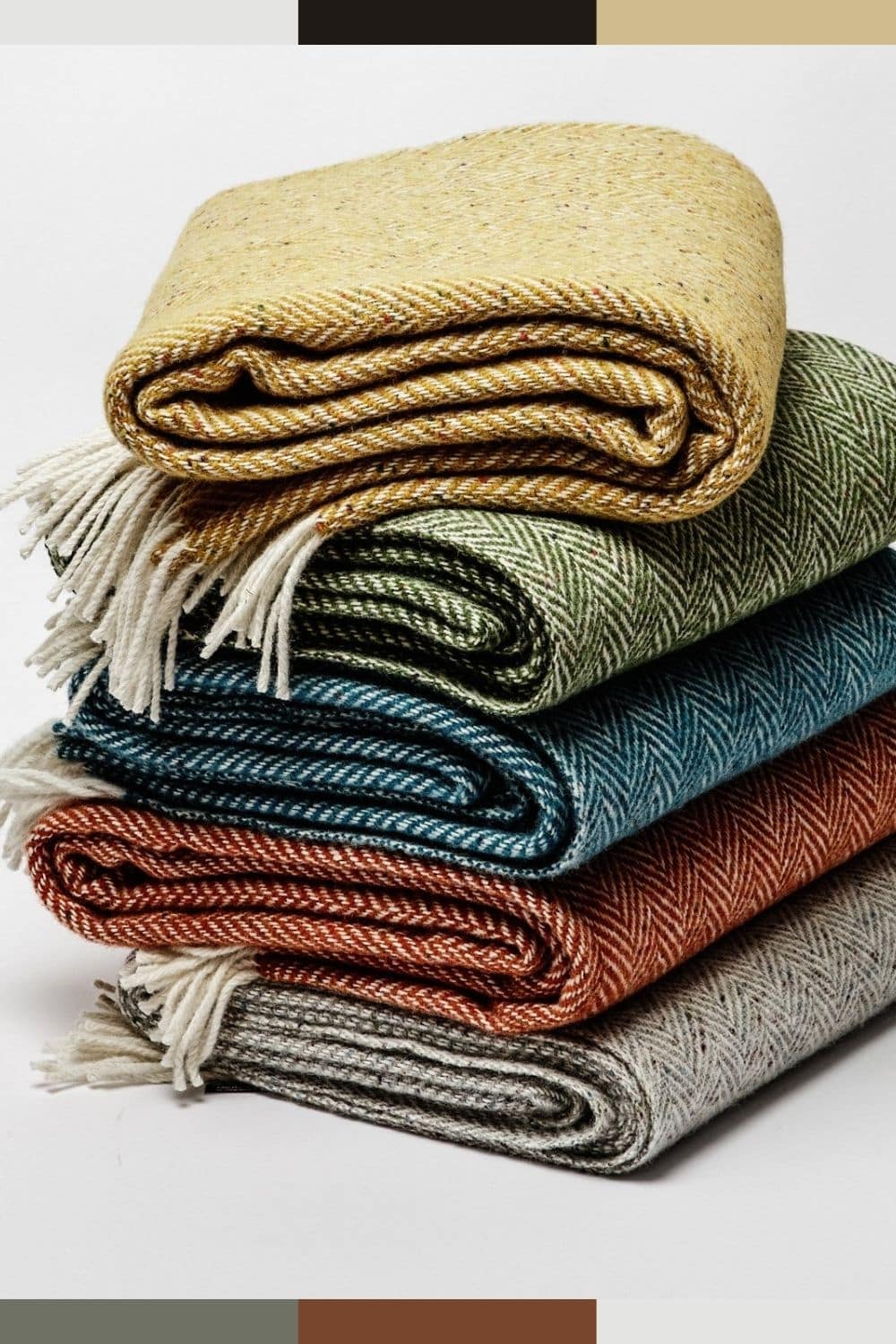 Tweed blanket is a rough-woven fabric. It uses plain or twill weave for the fibers. Mostly, people choose a tweed blanket because it's warm and hard-wearing.
Twill Blanket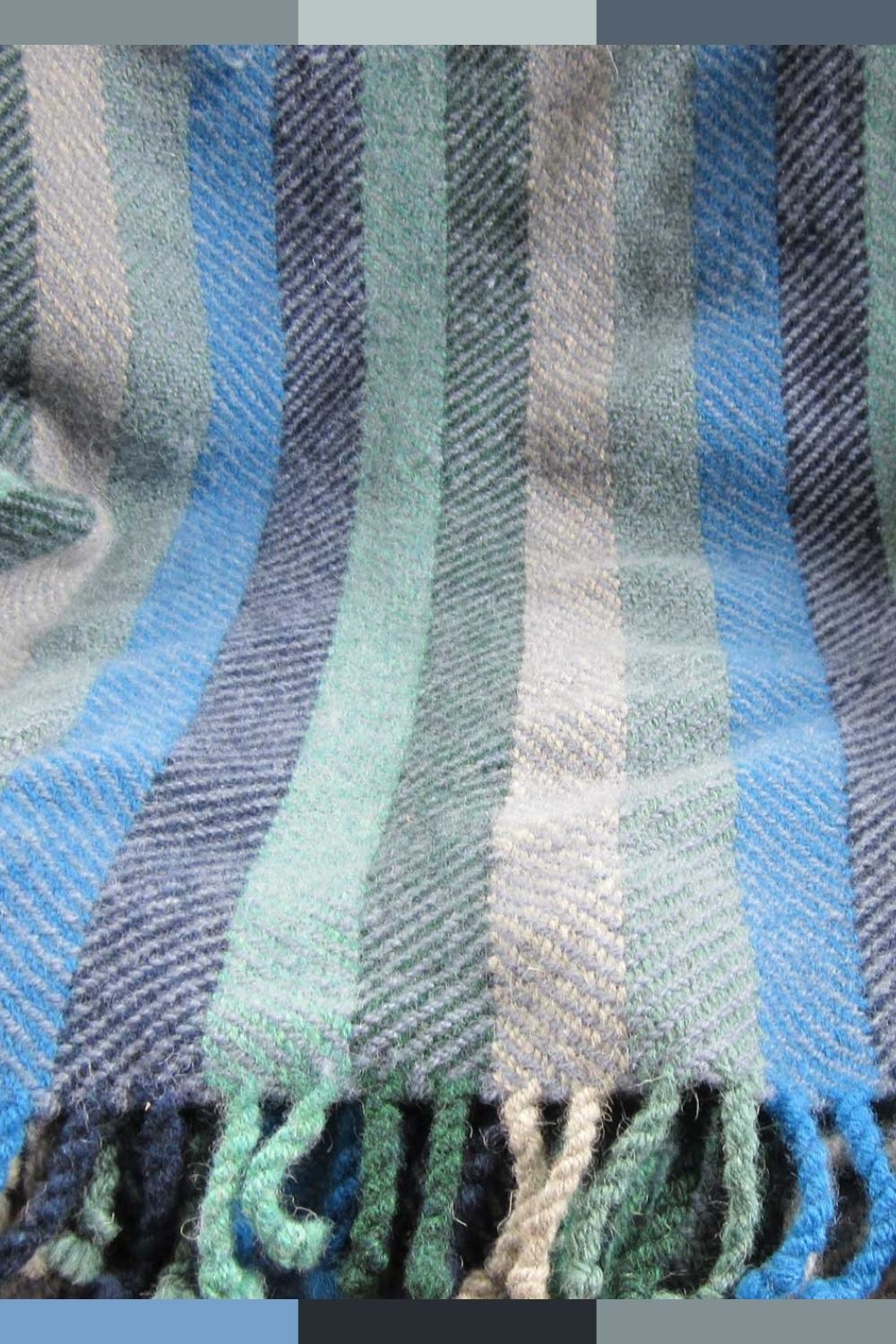 The diagonal rib patterns of twill blankets distinguish them from other types of blankets. Twill blankets have a high thread count that makes them durable.
Vellux Blanket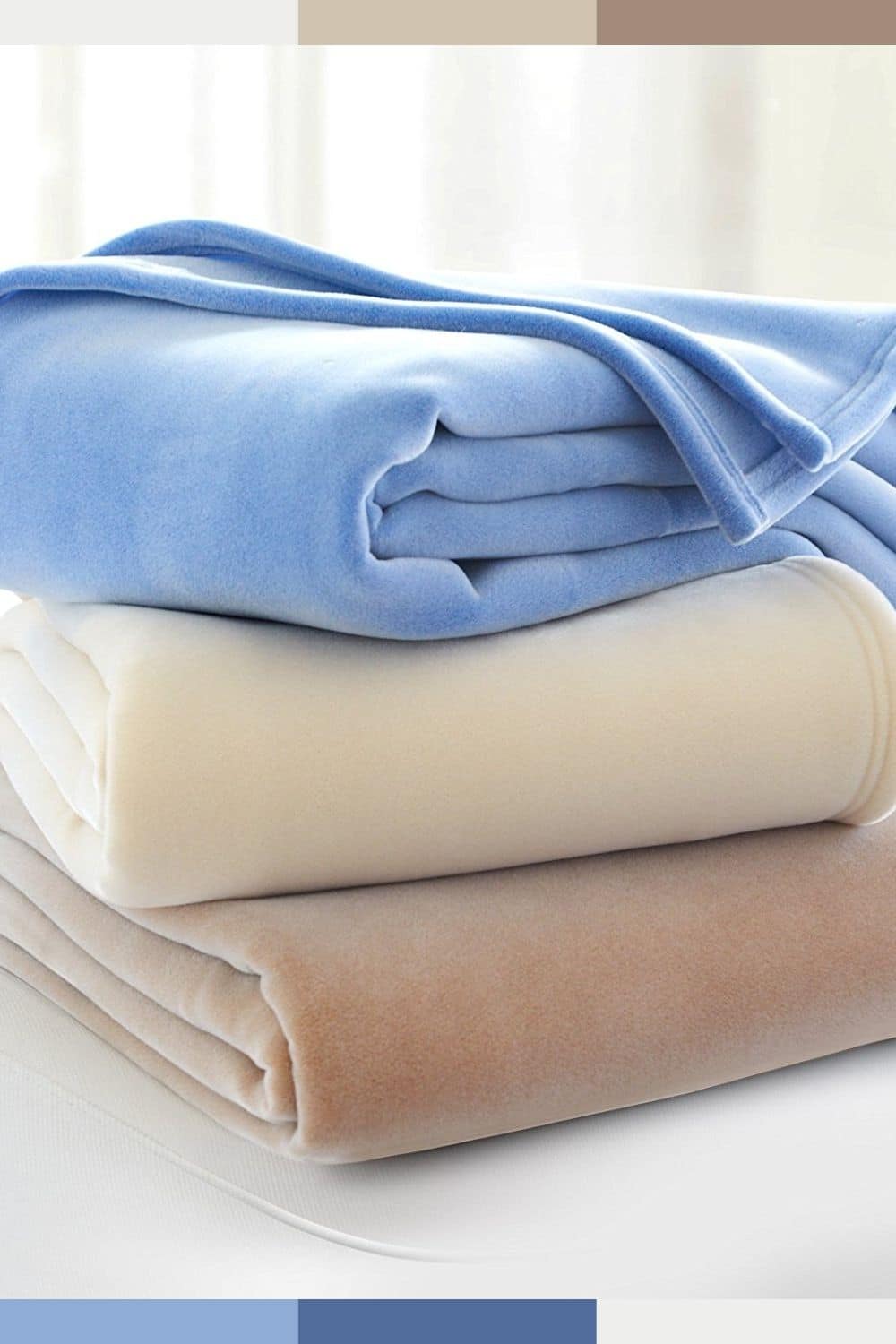 The materials of Vellux blankets are often nylon and foam. However, there are ones that use 100 percent polyester.
Not only that it's hypoallergic, but Vellux blanket is also very durable. Some of the owners even stated that their blanket lasted for thirty years.
Velvet Blanket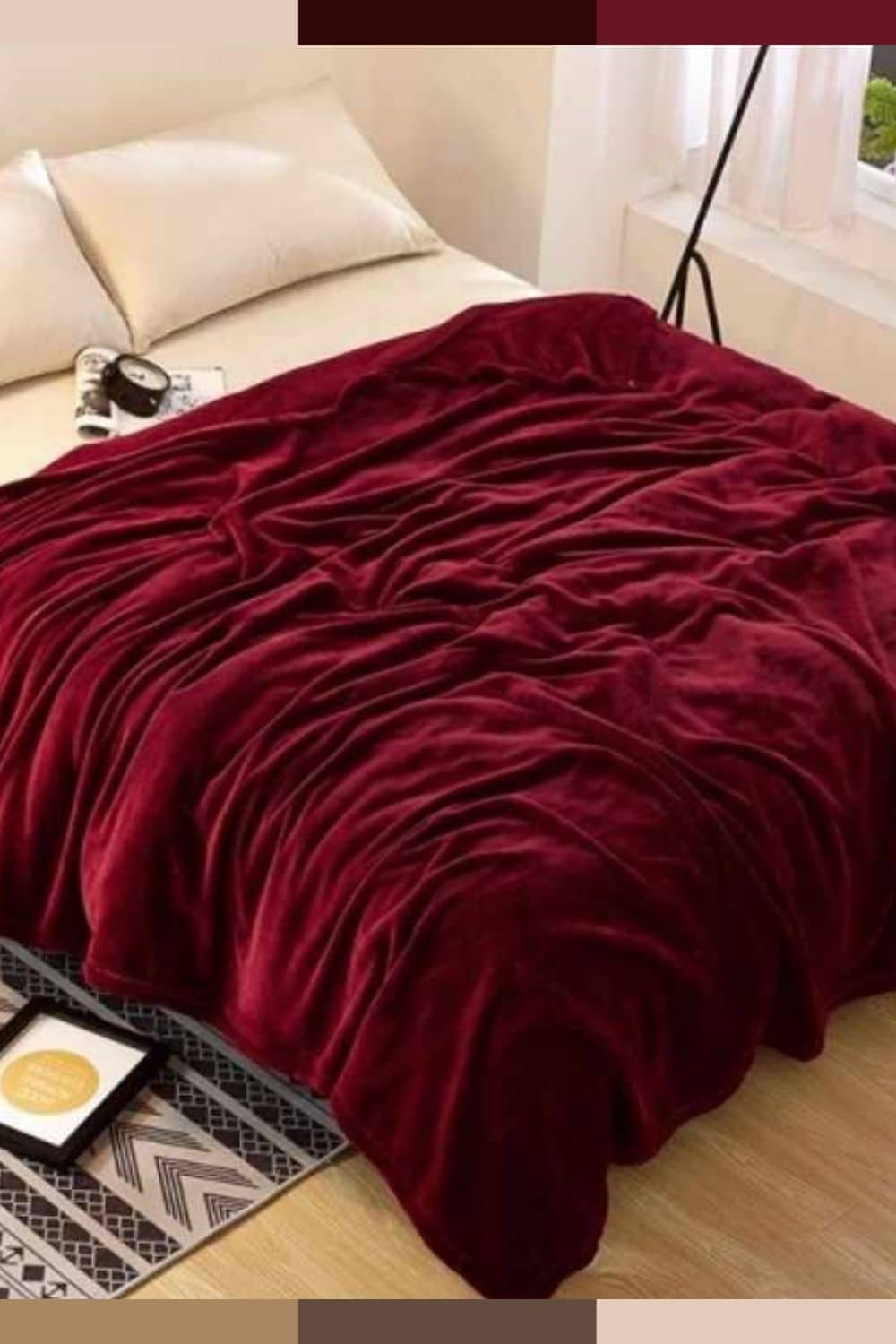 The velvet blanket has a soft and shiny look due to the attribute of the short pile fibers. Because of its luxurious look, velvet fabric is also popular for evening wear for special occasions.
Viscose Blanket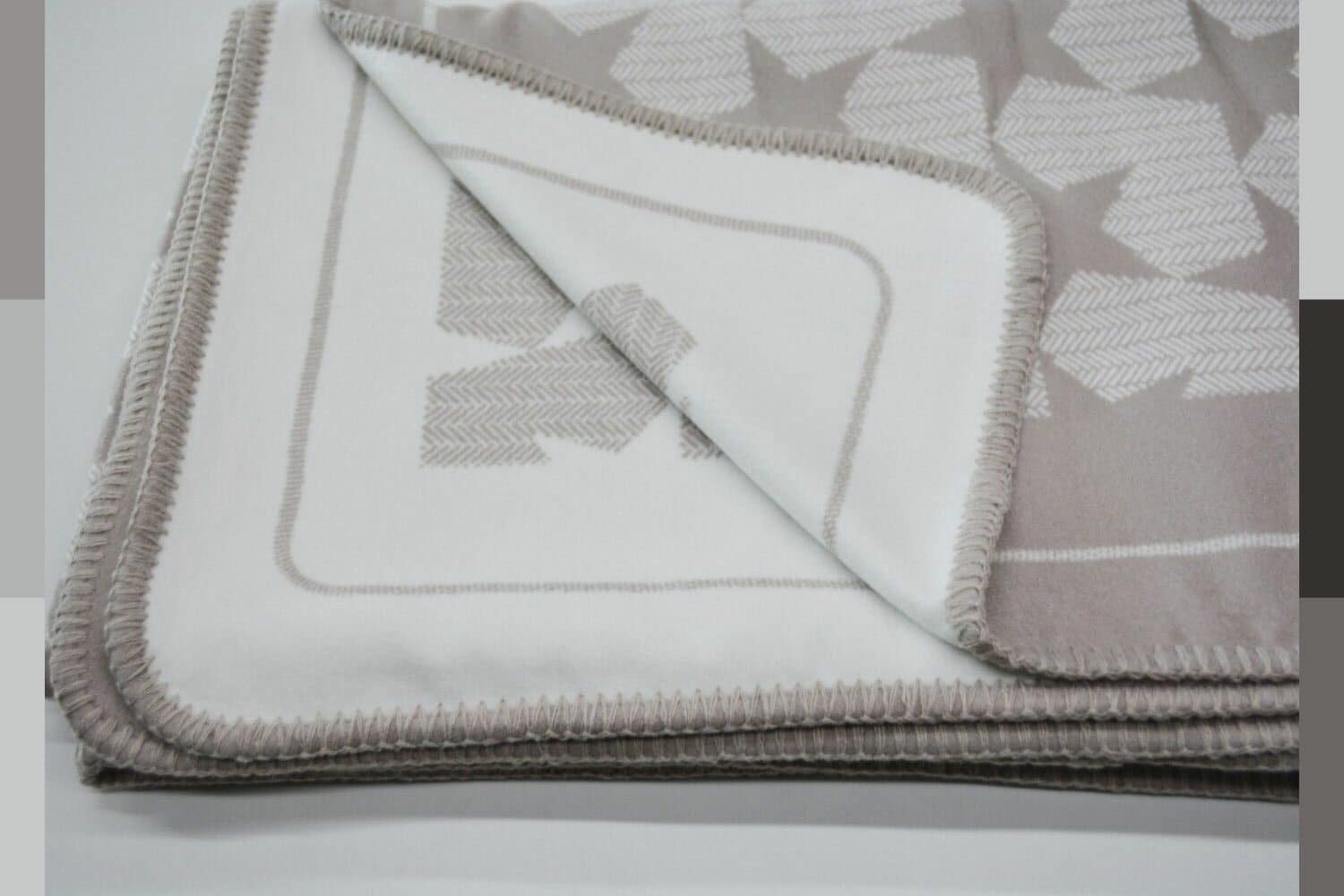 To substitute silk, viscose blanket uses a semi-synthetic rayon fabric made from wood pulp. It creates an appealing and similar smooth feel to the luxury material. Moreover, it is incredibly cheaper to produce than silk.
Waffle Weave Blanket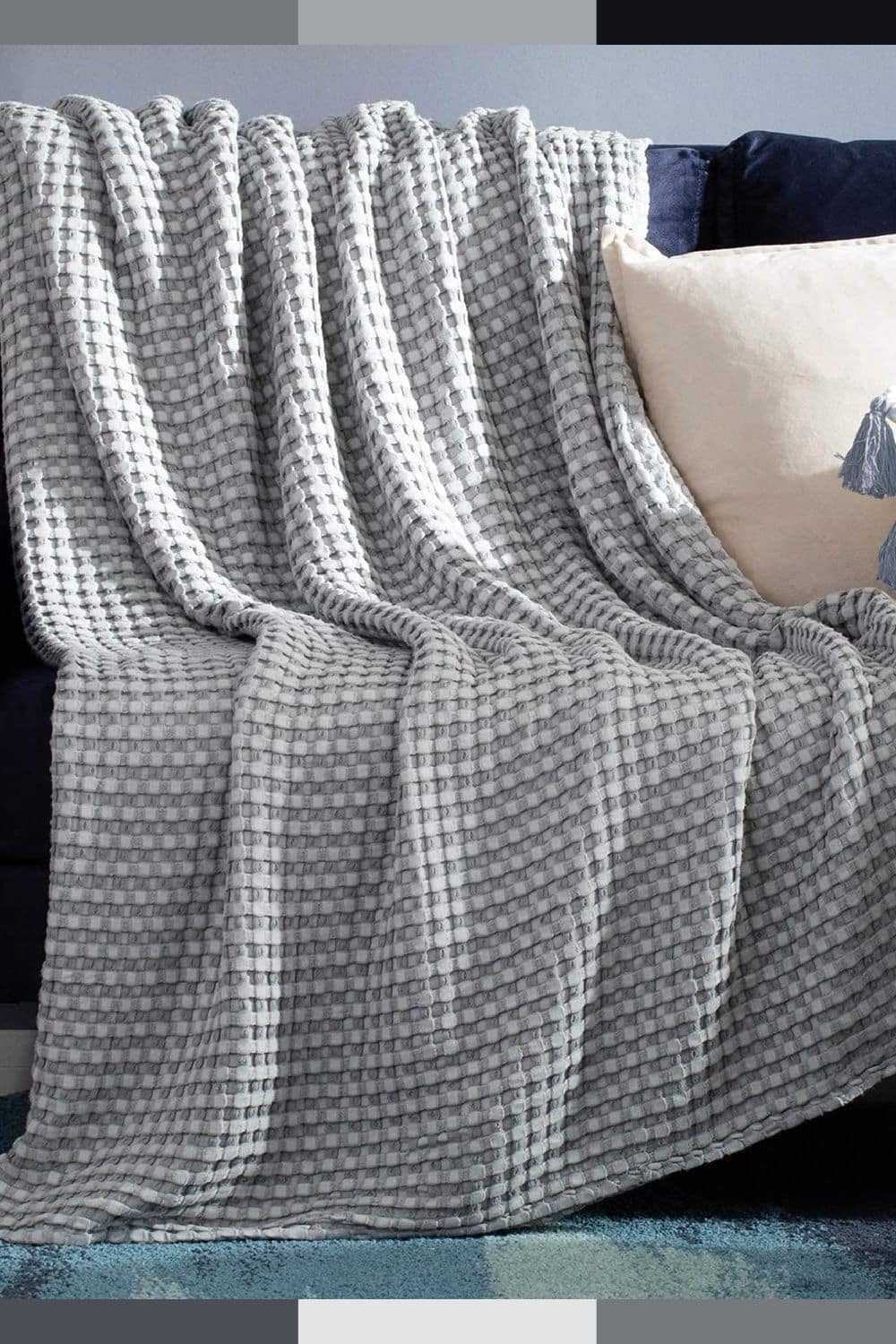 The waffle weave blanket gets its name because of its texture. It combines cotton and waffle weave fabric. As a result, the combination creates a warm but breathable blanket.
Weighted Blanket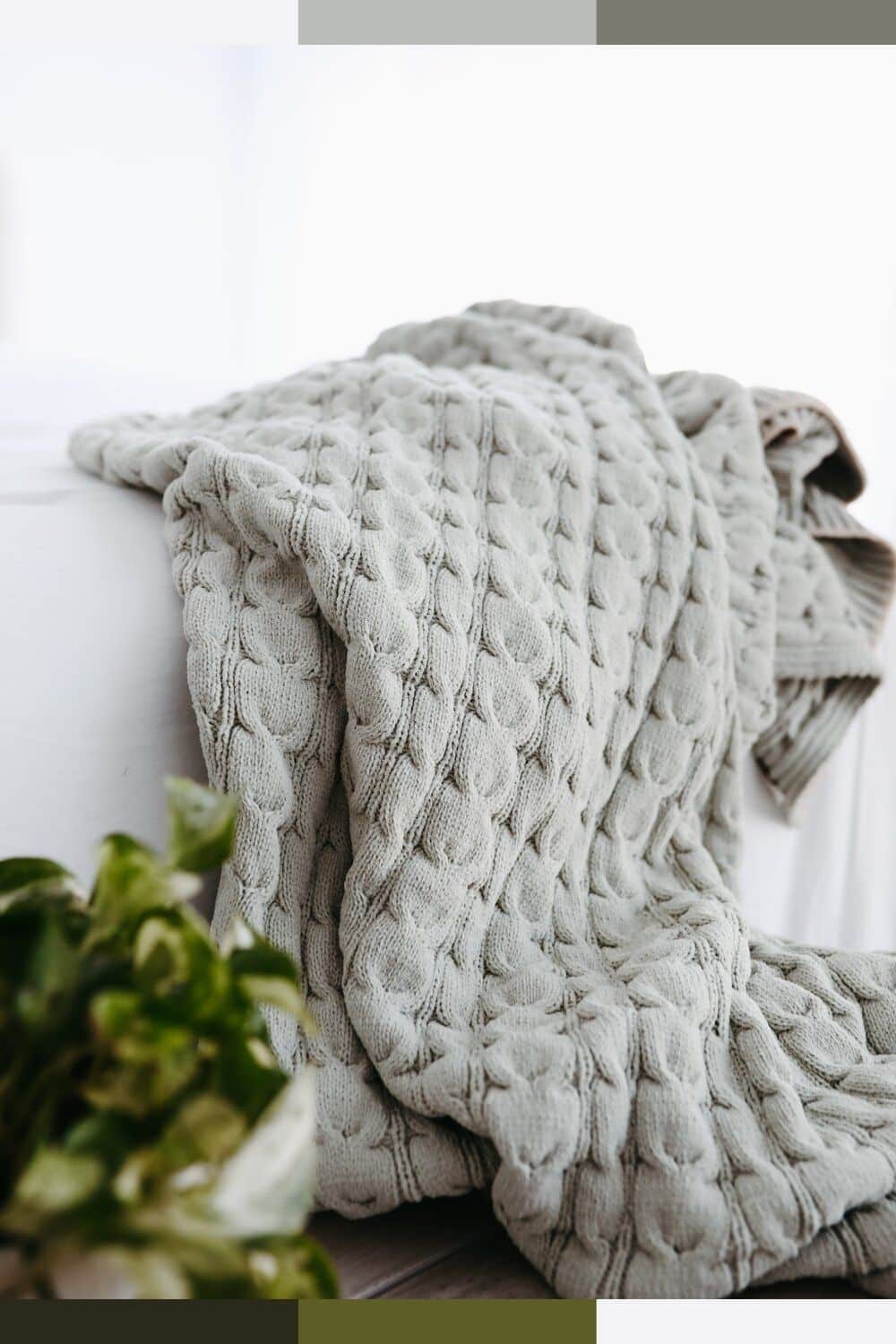 The weighted blanket is a hot topic in the blanket trend. It is warm, heavy, but calming. For many people, this blanket can even make them feel like getting a hug.
Wool Blanket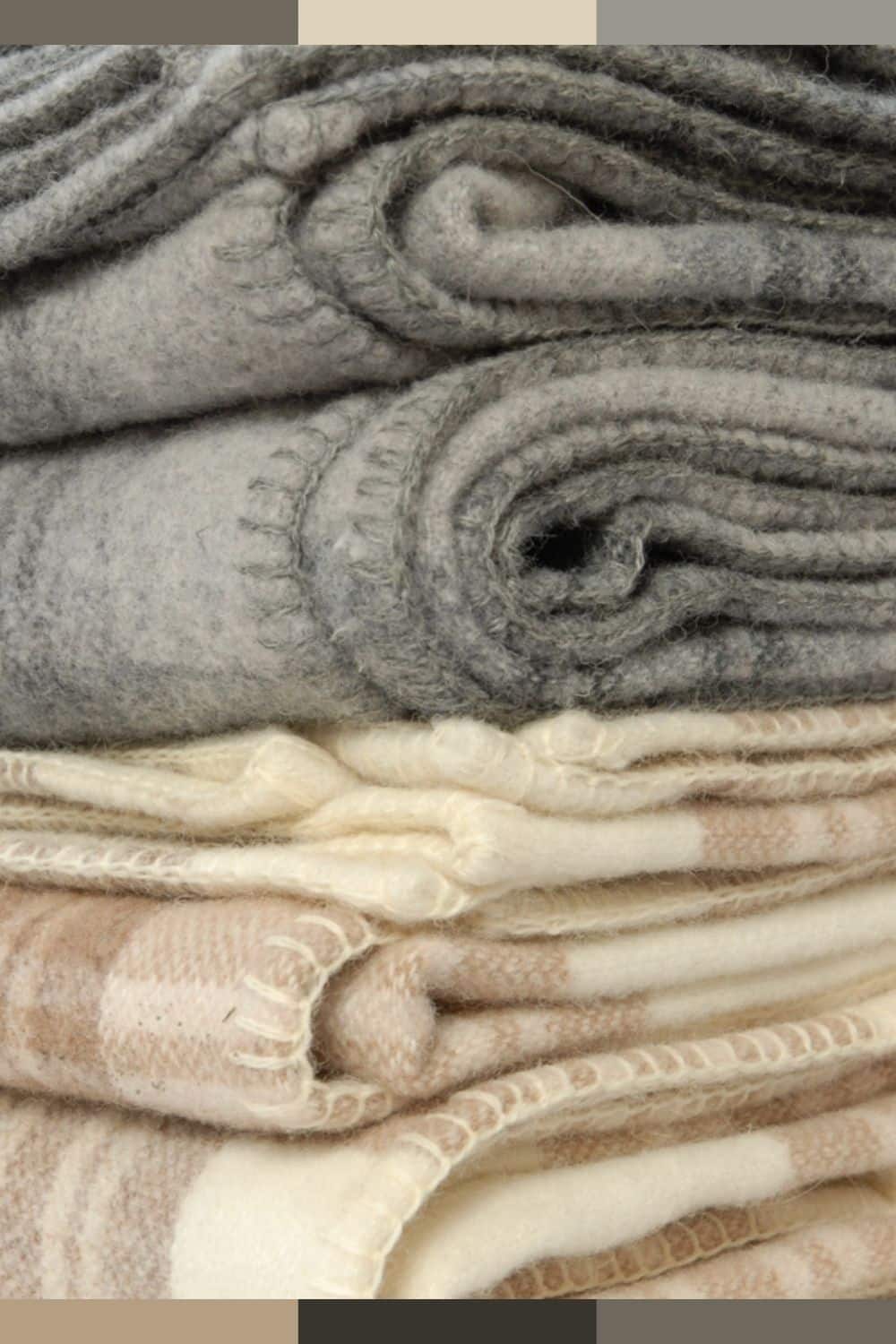 For centuries, people have been using blankets made from wool to warm themselves up. The material also resists fire, so a wool blanket is safe to use even near a heating source.
Despite all the benefits that it has, wool can make people with sensitive skin feel itchy. So, it's better to put that into consideration before buying one.
Woven Acrylic Blanket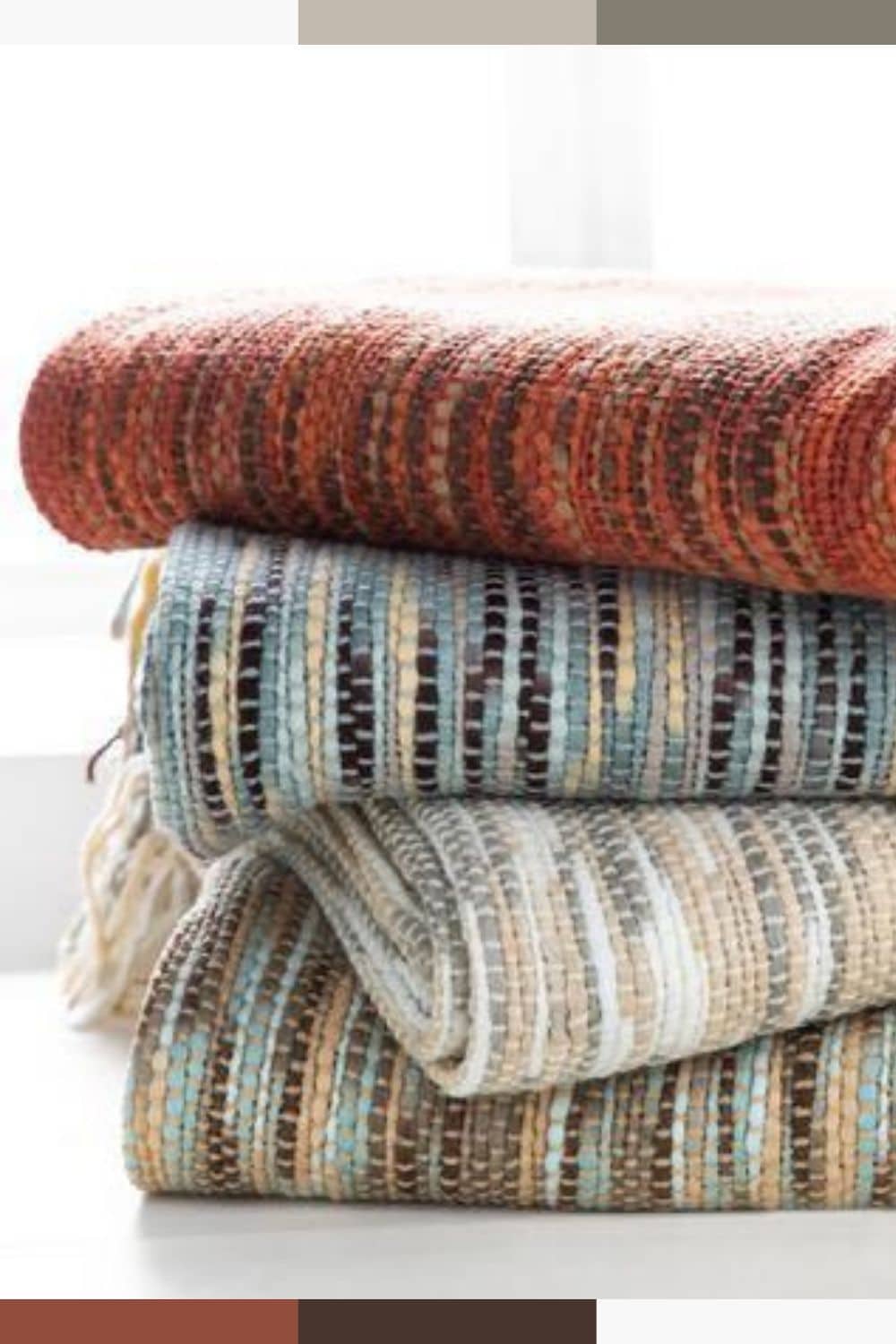 The woven acrylic material can be a good substitute for natural materials like wool. Even though it's lightweight, the woven acrylic blanket can keep you warm with no problem. Also, it doesn't attract moths as wool does.
Conclusion
To conclude, choosing one ideal blanket may be very hard because of dozens of types of blankets available today. That is the reason why most people have more than one type available at their home. After all, choosing blankets is a matter of personal preferences.