Are you looking to create a unique and inviting bathroom space? Whether you're remodeling or simply wanting to spruce up the design of your current room, there are plenty of ideas out there for bathroom design. From modern contemporary designs to classic traditional looks, you can make it your own with some careful planning and stylish touches! In this blog post, we'll cover four unique ways to design your bathroom so that it will be comfortable, stylish, and practical. Let's get started on creating an exciting new look in your home – without breaking the bank!
Add a statement piece to your bathroom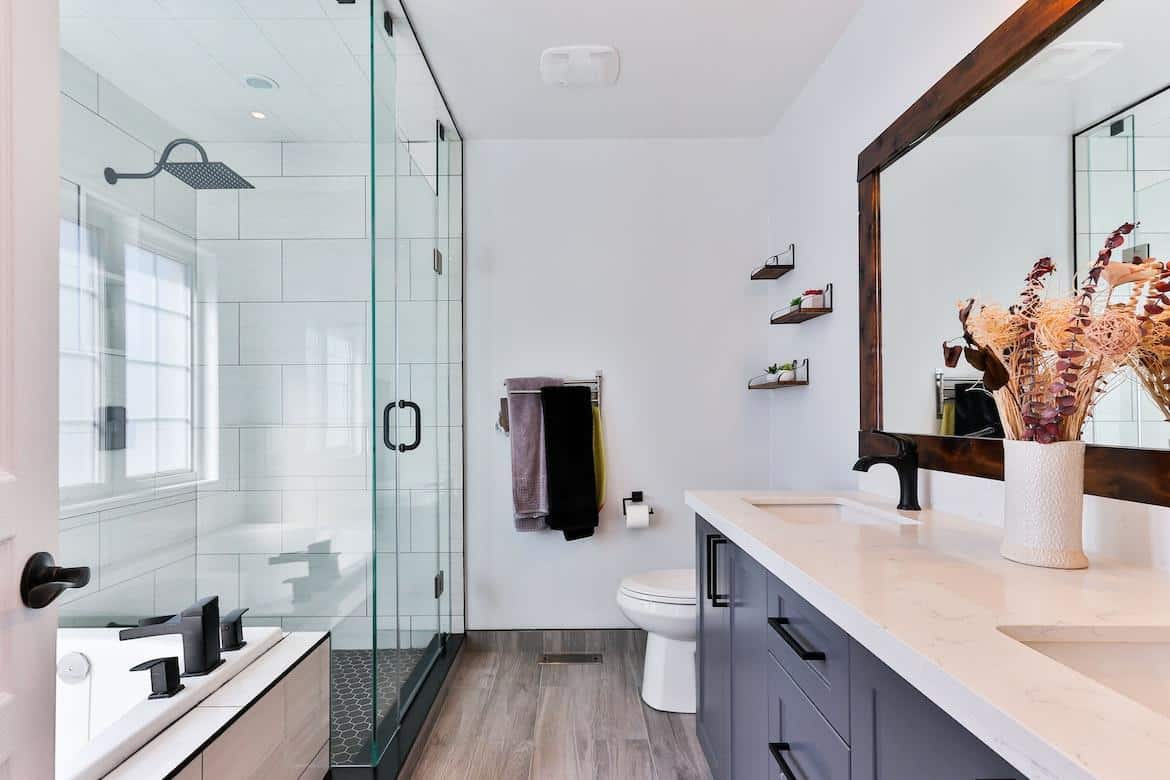 Your bathroom is a place where you begin and end your day, so why not make it a true reflection of your style? Adding a statement piece to your bathroom can transform it from a functional space to a stunning masterpiece. A bold rug can add a pop of color and texture underfoot, while patterned wallpaper can infuse personality and flair to the walls.
And why settle for a boring vanity when you can choose a unique one that not only serves its purpose but also stands out as a piece of art? No matter which statement piece you choose, your bathroom will never be the same again.
Incorporate natural elements into the design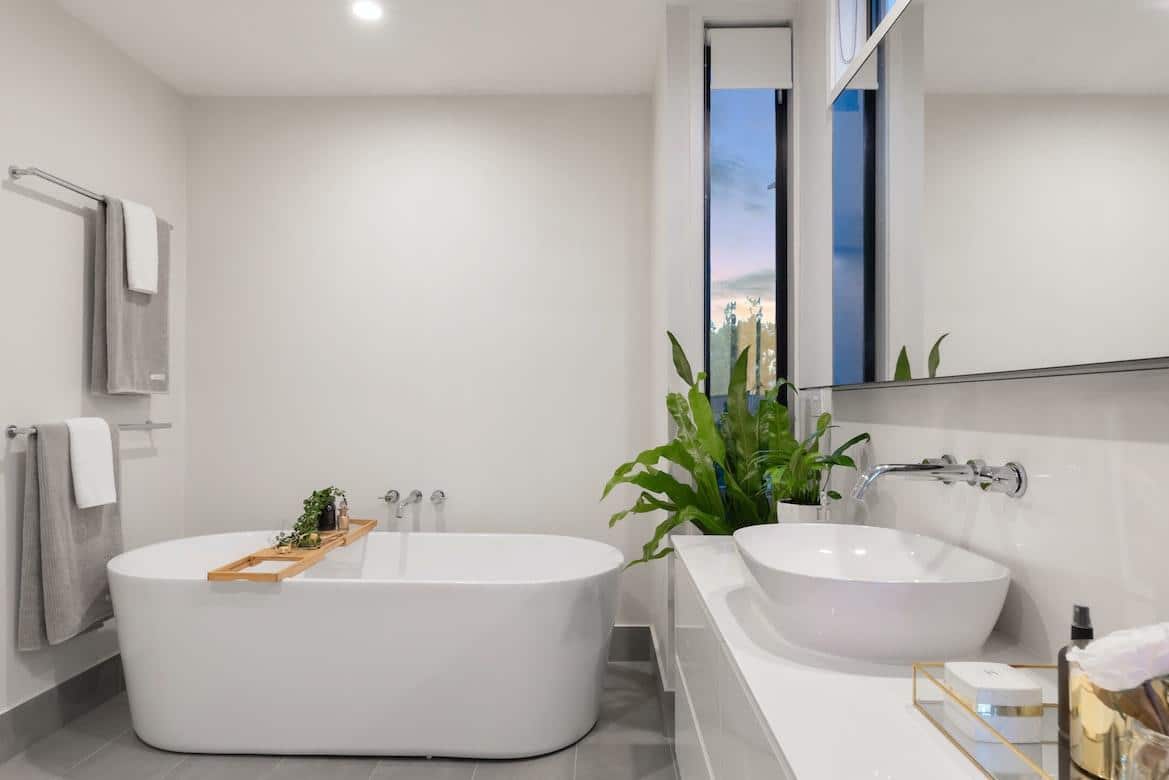 Bathroom design has come a long way since the days of plain white tiles covering every inch. These days, incorporating natural elements into the design has become a hot trend – and it's no wonder why! Not only do natural elements create a calming, spa-like atmosphere, but they're also a wonderful way to make your bathroom stand out.
Luckily, there are many alternatives to tiles now available, making it easy to incorporate natural features such as wood, stone, or even bamboo into the design of your bathroom. By mixing and matching these materials, you can create a space that feels like a true oasis, perfect for unwinding after a long day.
Utilize storage solutions
When it comes to bathroom organization, built-in cabinets, and shelves are game changers. Not only do they provide ample storage space, but they also give your bathroom a clean and streamlined look. No more tripping over piles of towels or digging through stacks of beauty products.
With built-in storage solutions, everything has its designated spot and clutter becomes a thing of the past. Plus, these cabinets and shelves can be customized to fit your specific needs, whether that be extra space for towels or a designated area for your hair tools. So, say goodbye to the mess and hello to a tidy and efficient bathroom with the help of built-in storage solutions.
Hang art around the room to give it character and personality
The walls of our homes are like blank canvases, waiting to be transformed into something more interesting and unique. One way to add character and personality to a room is by hanging art. Whether you prefer abstract paintings or vintage posters, there's no shortage of art to choose from.
The beauty of hanging art is that it not only adds visual interest to the walls, but it also allows you to express your personal style and showcase your interests. From a gallery wall to a statement piece, hanging art can breathe new life into any room and make it feel more like home. So, get creative and start curating your own art collection to transform your space into a personal work of art.
Conclusion
The possibilities for styling your bathroom are endless and all it takes is a little bit of creativity! Whether you're looking to add a statement piece to the room or incorporate more natural elements, following these four unique ways to design your bathroom will make sure the space is both aesthetically pleasing and functional.
Incorporate storage solutions, hang art around the room, choose interesting lighting fixtures, and mix in unique textures—all of these steps help create an inviting atmosphere that is still practical. Ultimately, it's up to you when it comes to how you want your bathroom to look and feel. Take the time to plan out what styles or pieces work best in the room, so that you can create a truly personalized space that reflects your unique style.