Whether you aim to make a few small tweaks or take a full-scale approach to transform your space, here are the latest interior design trends that will help you achieve the perfect look. This article has compiled the top 14 interior design trends to try this year. From color palettes to textures, we have the perfect ideas to make your home look chic and up-to-date!
Trend #1: The return of wallpaper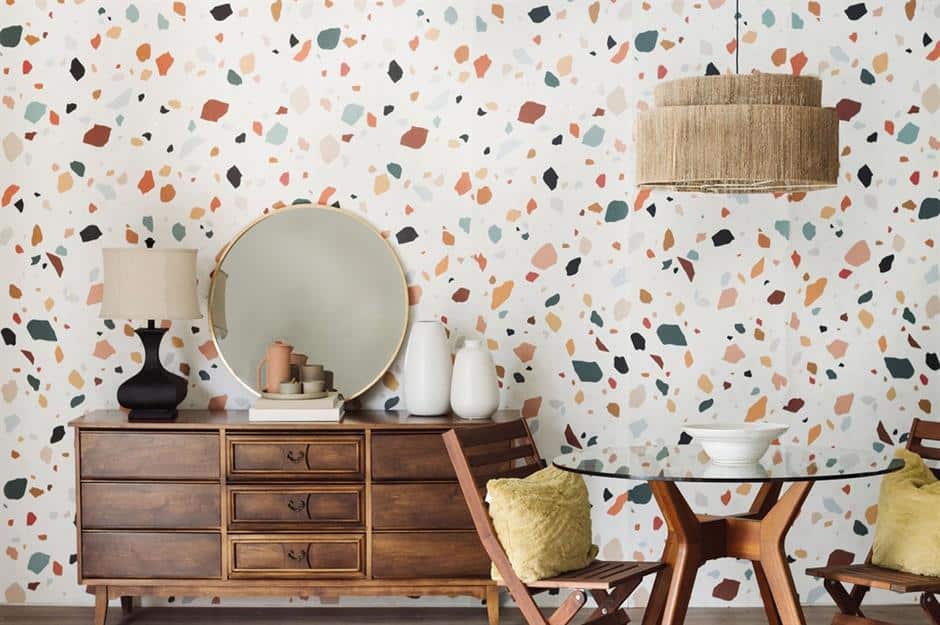 Wallpapers are making a huge comeback. After years of minimalism and neutral walls, people are starting to crave more pattern and color in their homes. Additionally, it's an easy and affordable way to update a room without having to do a complete overhaul.
There is a wallpaper for every style and taste, from bold prints to subtle textures. So, why not give wallpaper a chance and add a simple touch of personality to your home?
Trend #2: The rise of natural fibers
Natural materials are becoming increasingly popular for their durability and sustainability, taking on different forms, including jute rugs and linen curtains.
Natural fibers add a touch of warmth and texture to a room and contribute to a more eco-friendly and environmentally-conscious approach to interior design. Consider incorporating natural fibers into your home through rugs, pillows, curtains, and furniture upholstery. It will look great and positively impact the planet at the same time.
Trend #3: Going green with houseplants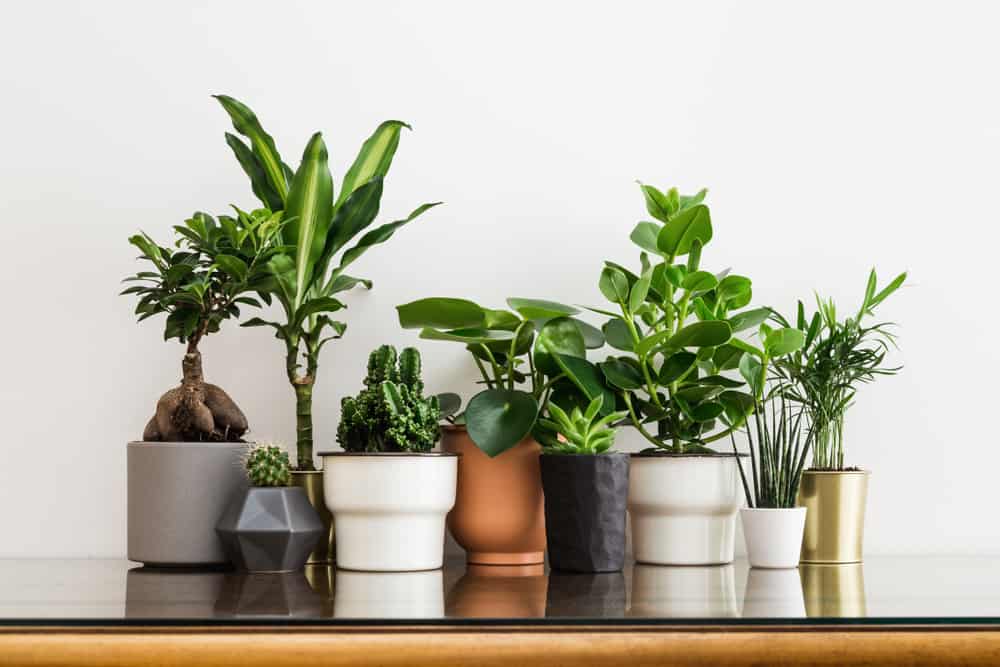 Another top interior design trend of the year is incorporating houseplants into your home decor. Houseplants not only decorate any space, but they also purify the air and have been proven to improve mental health.
Whether you prefer large statement plants or small, succulent arrangements, there are endless options to choose from. Place a few houseplants in your living room or bedroom for a fresh look.
Trend #4: The popularity of geometric patterns
Geometric patterns have been on the rise in interior design for some years now, and they're not going anywhere anytime soon. It can take the form of a bold wallpaper or a subtle accent piece; however, these patterns add depth and interest to any space.
The options, which range from chevron to herringbone to hexagon, are endless and can be tailored to fit any design style. Feel free to mix and match different shapes and colors for a truly unique look.
Trend #5: The monochromatism trend
Monochromatic color schemes are having a moment in interior design. Using a single color or variations of a single color in a room can create a sophisticated and cohesive look.
A monochromatic scheme can be calming and relaxing, whether it's shades of blue or a palette of warm earth tones. Plus, it makes adding pops of contrasting colors easy for visual interest. So, choose a color you love and incorporate it into your space in a variety of shades and textures.
Trend #6: The return of vintage furniture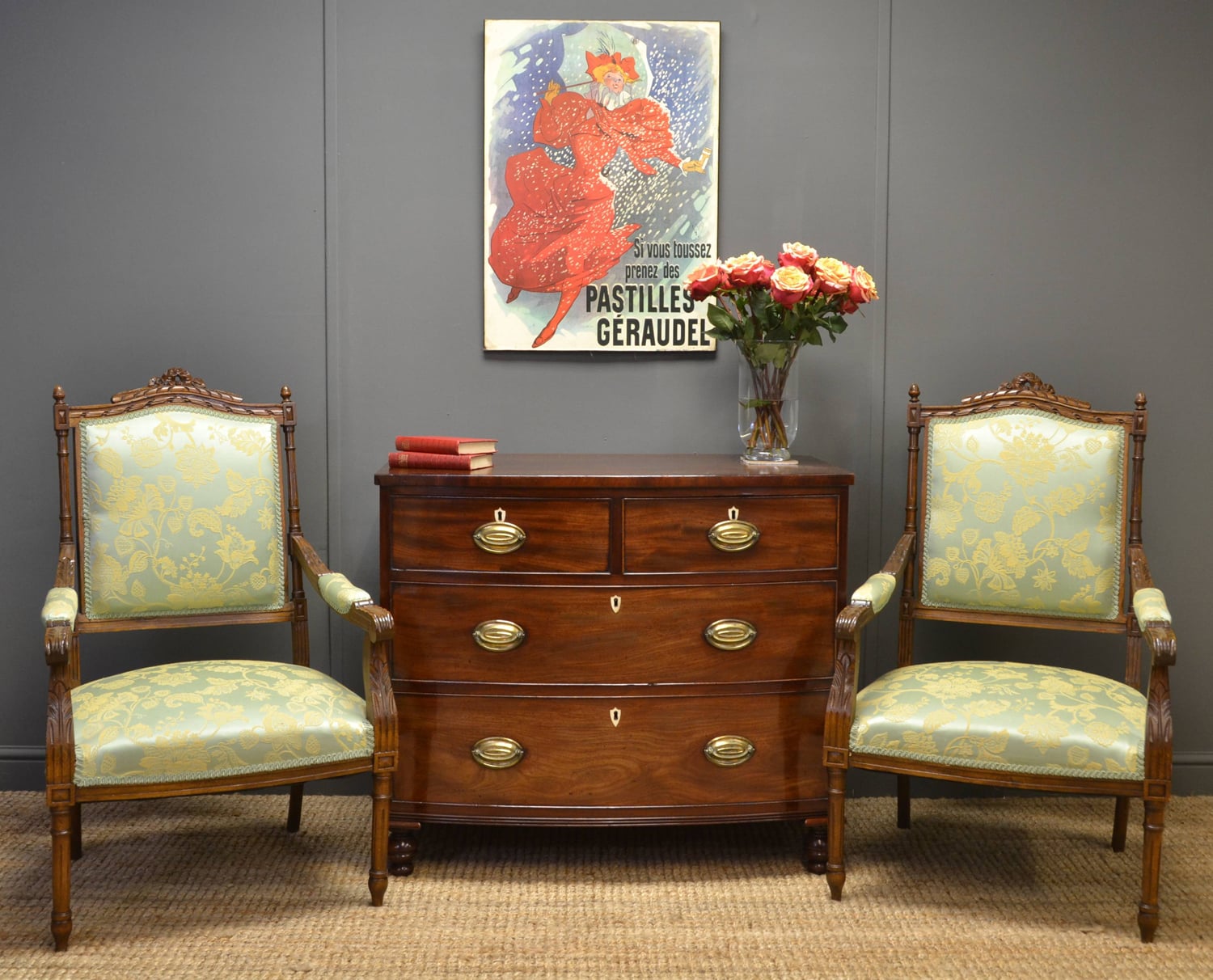 Vintage furniture is making a comeback this year, with more people seeking out unique and timeless pieces to add character to their homes. From mid-century modern sofas to antique dressers, vintage furniture gives a sense of history and nostalgia to any space.
If you're interested in incorporating vintage furniture into your home decor, Leadar has a comprehensive B2B database to help you find the best sellers in your area. With access to contact information for vintage furniture sellers, you can easily browse and purchase one-of-a-kind pieces to your taste. Why not embrace the trend and bring some vintage flair to your living space?
Trend #7: The rise of metallics
Gold, silver, brass, and other metallic accents can instantly add a nice touch of glamour to any space. Whether it's through a metallic vase, lamp, or decorative object, incorporating metallics into your design scheme is an easy way to elevate your decor.
These accents work particularly well in modern or industrial spaces and can also add a touch of warmth to more traditional settings. You can mix and match different metallic finishes, such as combining gold and copper or silver and bronze, for an eye-catching effect.
Trend #8: The popularity of statement lighting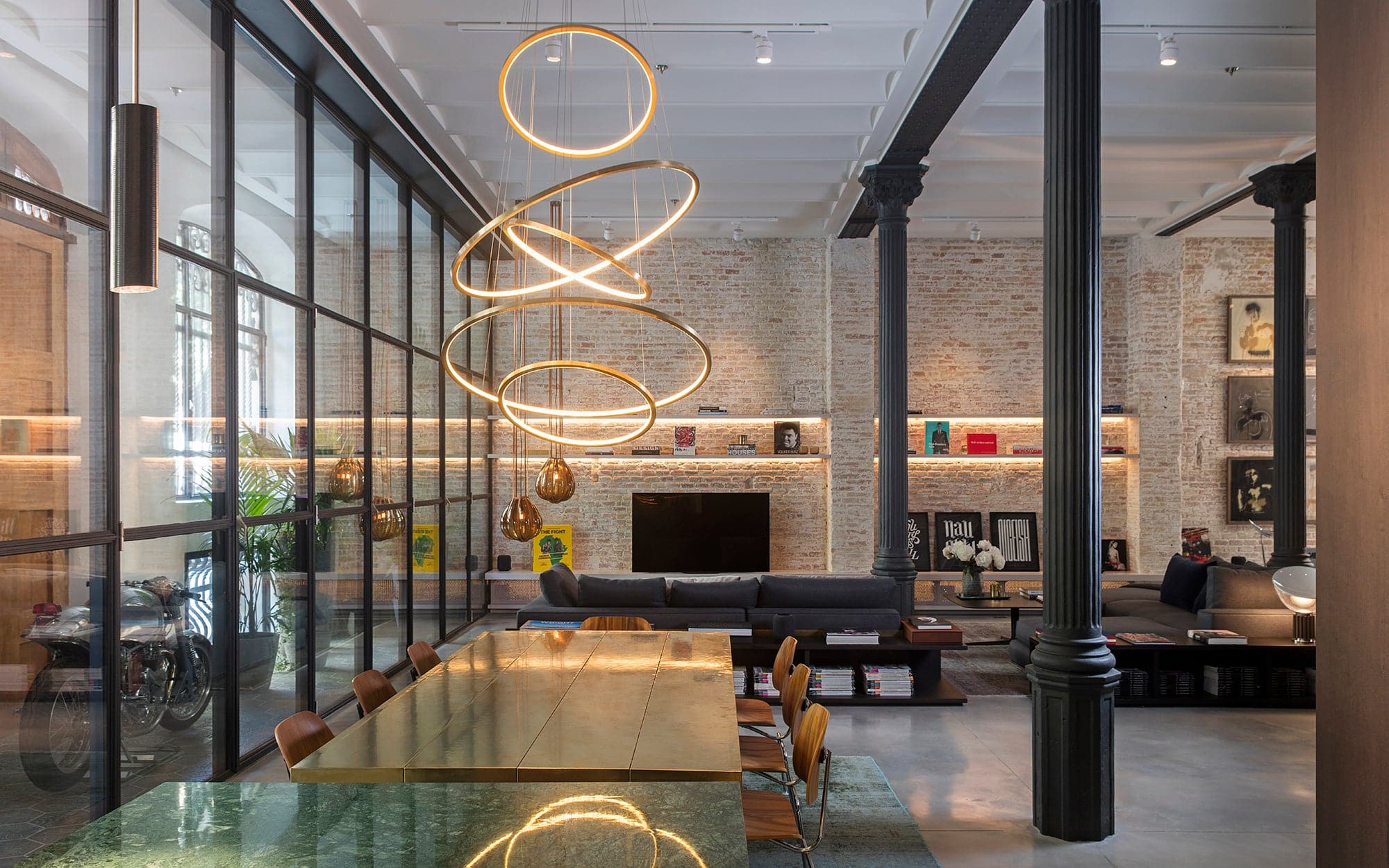 Statement lighting goes beyond its functional purpose and forms a focal point in the room. It ranges from oversized pendant lights to sculptural chandeliers, bringing personality and drama to any space.
Look in the right places and find a statement lighting fixture that perfectly fits your personal style. If you are keen on enhancing the aesthetic value of your home, consider investing in a stunning statement light fixture.
Trend #9: The return of maximalism
Gone are the days of minimalism, as maximalism makes its comeback this year. This trend implies bold colors, patterns, and textures in a way that's all about going big and bold.
Say goodbye to the "less is more" mentality and welcome in a playful, expressive design era. Incorporate elements like bold wallpaper, statement furniture pieces, and layers of decor to embrace this trend fully.
Trend #10: The trend toward personalization
In today's world, people want their homes to reflect their personalities and individuality. That's why the trend toward personalization in interior design has become increasingly popular.
There are customized artwork, family photos, and unique decor items showcasing a homeowner's interests and style. Consequently, these personalized touches aim to make your space feel more special and welcoming.
Trend #11: The rise of technology-friendly design
As technology keeps playing an important role in our daily lives, it's no surprise that it's now having a significant impact on interior design. In recent years, we've seen a rise in technology-friendly design, which includes things like built-in charging stations, wireless charging, and smart home systems.
As more and more people incorporate technology into their homes, designers are finding new ways to make it seamlessly blend in with their interiors.
Trend #12: The popularity of sustainable design
Many people have prioritized sustainability in recent years, and it's no different in interior design. Sustainable design involves creating spaces that are environmentally friendly and use resources efficiently. It means using renewable materials, recycling, repurposing, and reducing waste.
Popular sustainable design practices tend to incorporate energy-efficient lighting, low-flow water fixtures, and natural materials, such as bamboo or cork. With sustainable design, you can create a beautiful space supporting a better future for our planet.
Trend #13: The outdoor living trend
People are seeking ways to make the most of their outdoor space, and some of the options they are considering range from backyard BBQs to lounging on the patio.
This trend includes everything from outdoor kitchens to cozy seating areas. So if you want to embrace it, consider adding comfortable seating, installing a fire pit, or investing in a durable outdoor rug. With creativity, you can transform your outdoor space into a true extension of your home.
Trend #14: The trend toward multifunctional spaces
A home office combined with a guest room or a play area that doubles as a workout space — with our homes continuing to serve as our workplaces and entertainment hubs, a trend toward multifunctional spaces is on the rise.
Multifunctional furniture, like convertible sofas and folding tables, has become increasingly popular; sliding doors and movable walls are also among popular design solutions. The key to successfully creating multifunctional spaces is finding a balance between functionality and style so each space feels cohesive and inviting.
Wrapping Up!
With so many exciting interior design trends to choose from, it's quite easy to give your home a fresh new look this year. Whether you're drawn to the elegance of vintage furniture or the bold statement of geometric patterns, there's a trend out there for every style and personality.
Besides having aesthetic benefits, many of these trends also prioritize sustainability, personalization, and our mental and physical health. So, you can now have a stylish home and feel good about making environmentally and socially responsible choices.
Whatever trend you choose to try, remember that it's ultimately about creating a space that feels uniquely yours and brings you joy every time you step inside. So go ahead and have fun exploring the latest design trends – your dream home awaits!