Are you looking to spruce up your existing staircase or maybe even build a new one? Whatever your goal, tackling the task of redesigning and updating your stairs can be a complex undertaking. It is important to consider several elements when planning for such a major change in order to ensure that results are aesthetically pleasing as well as safe and rewarding. Read on for some Staircase Redo Ideas on how best to go about redesigning yours!
Choose The Right Material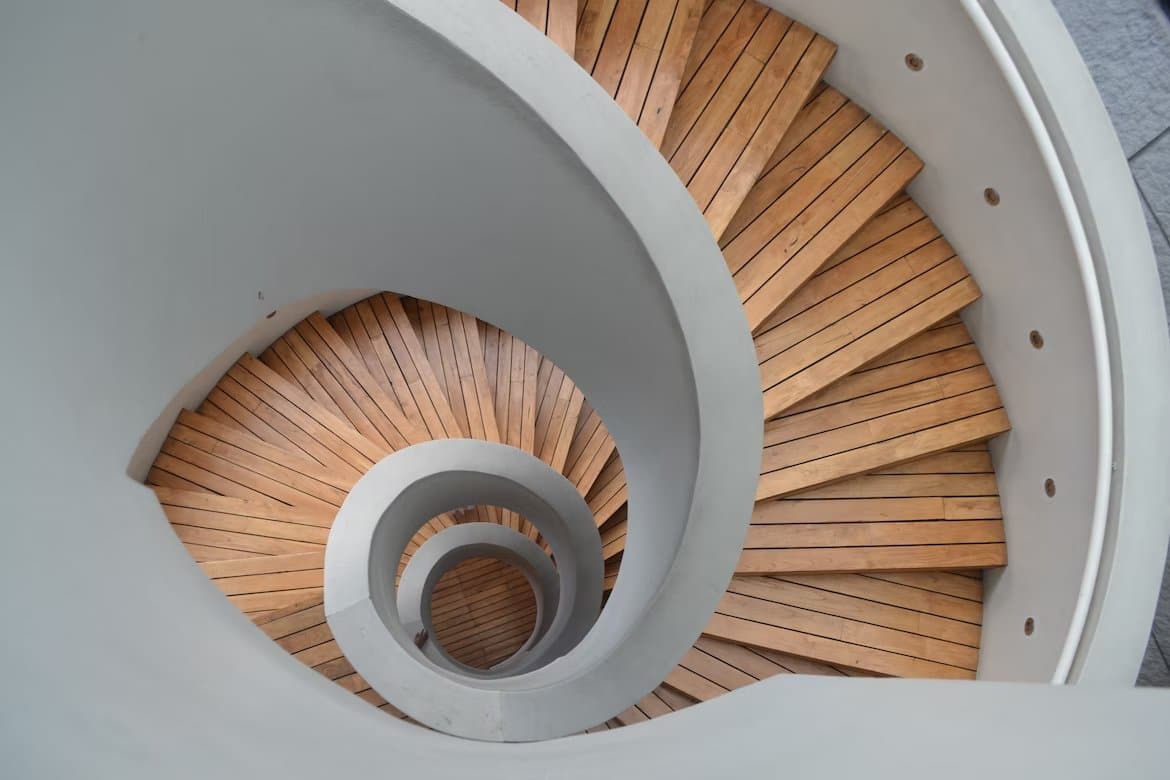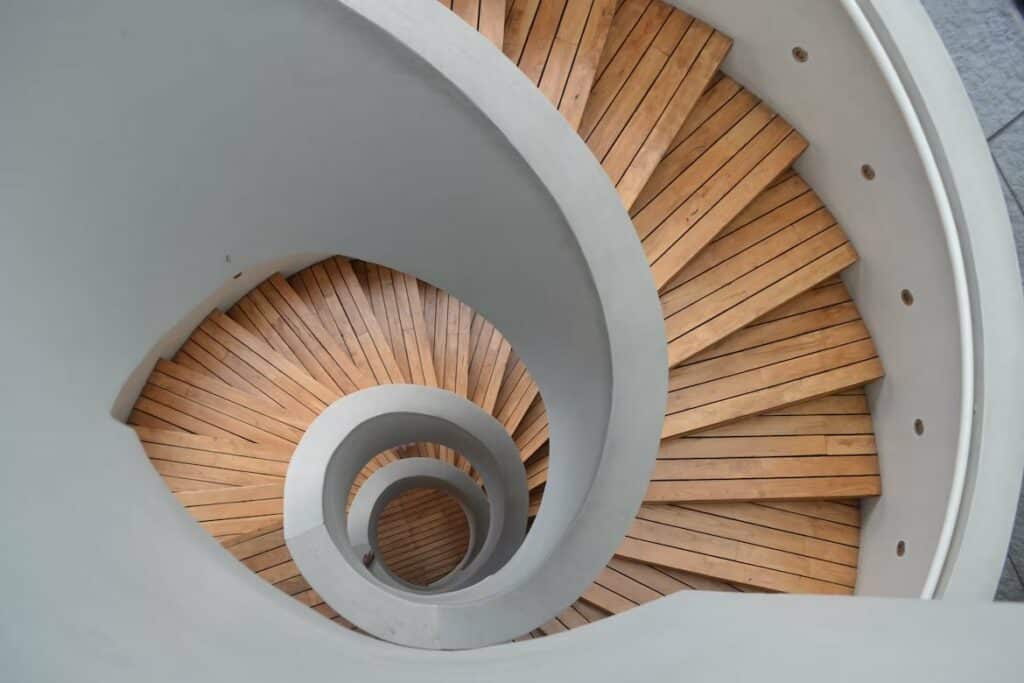 Depending on your taste and budget, pick from wood, wrought iron, glass, or even painted steel for a truly unique look. Consider how the material will interact with other elements in the room, and make sure it is durable enough to stand up to regular use. When selecting wood materials, for a stylish home look for ones that are certified by the Forest Stewardship Council (FSC) as sustainably sourced and harvested. Wrought iron is a timeless material that can look both rustic and modern.
Glass can add lightness and visual interest, but make sure it is tempered for safety. Painted steel can give a room an industrial feel, but be aware of potential fading or chipping over time. Ultimately the right material will depend on your personal style as well as how it will work with the rest of the space.
Figure Out What Type of Design You Want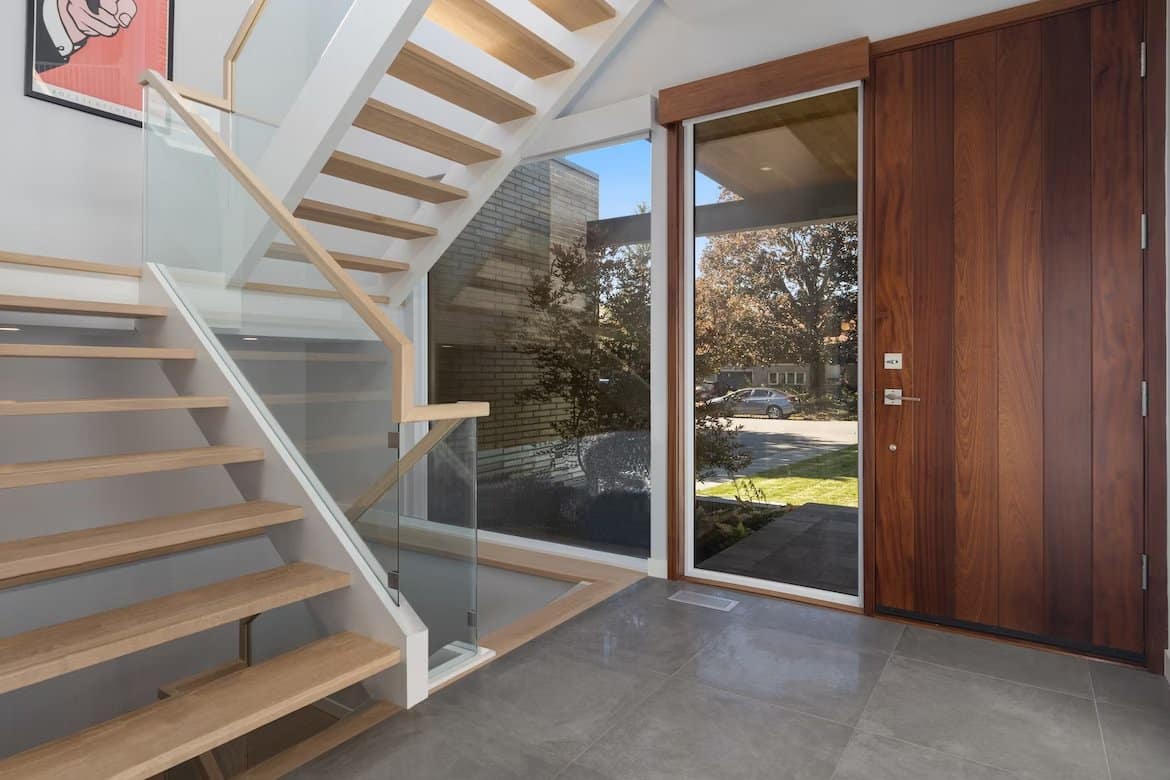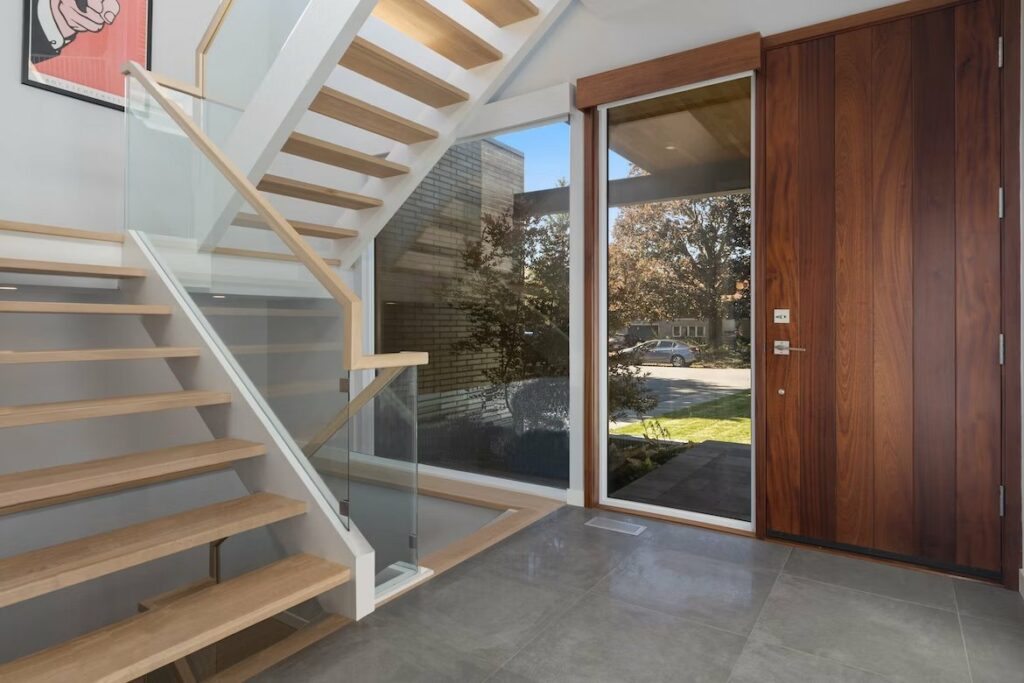 Do you prefer a modern, sleek look or something more traditional and rustic-looking? Maybe you want to make a statement with an eye-catching curved staircase or mix it up with different design elements like open treads, banisters, and railings. Consider the overall size of the stairs as well as any structural constraints that may prevent certain designs from being implemented.
Research for ideas online, look through interior design magazines and visit home improvement stores to get a better idea of which types of staircases will work best for your space. This way, you can make an informed decision about the design and be confident that it will both look great and meet safety requirements.
Don't Overlook Safety
Make sure all the steps are properly secured and that any railings are sturdy and firmly affixed to the wall. If you're installing a new staircase, make sure it meets the local building codes and standards. Consider adding non-slip treads or mats to prevent slips and falls. Take extra precautions if young children will be using the stairs, such as adding gates at the top and bottom.
Make sure any wood used is treated for moisture resistance in order to prevent warping and decay. Taking the time to properly secure your staircase will ensure that it lasts longer, looks better, and most importantly, keeps you and your family safe.
Make Sure There's Ample Lighting
Either install lighting directly onto the stairs or add sconces along the walls for a beautiful ambient effect. Consider adding motion-sensor or dimmer switch lights so you don't have to worry about turning them on and off. For a modern touch, try installing LED strips for a sleek, illuminated look. If your staircase is in an open space, opt for natural light with strategically placed windows. Not only will this provide more visibility but also create a more inviting atmosphere.
Lastly, make sure there's enough lighting in the space below your staircase . Either use overhead fixtures or wall-mounted lights to cover dark spots. Properly illuminated stairs will not only be safer but also create a stunning visual effect. 
Play With Color
Adding a splash of color to your staircase can really make it stand out from the rest of your home décor. Paint the stairs and banister in your favorite shades, or choose a fun patterned carpet runner to add texture. If you want something more subtle, try using decorative trim and accents for an eye-catching effect. If you're feeling really bold, consider using colorful tile mosaics to make a real statement! You can also add color with wall art and strategically placed plants. With a few simple touches, you can make your staircase into an inviting and beautiful area of your home.
Conclusion
When it comes to designing your staircase, there's no one-size-fits-all solution. There are many factors to consider, from materials and design to safety and lighting. You should take the time to research what you want. Make sure everything is properly secured, and add a few finishing touches for a beautiful finished look. With these tips, you'll be able to create a stunning staircase that blends in perfectly with the rest of your décor.