When it comes to your living room decor, choosing the right sofa makes a big difference. The sofa is both a design focal point and a key practical element of your living room.
There are many different kinds of sofas to choose from, and you're sure to find one that fits your vision for the space. While choosing, it's a good idea to keep up with sofa trends to get a sense of how they fit in with your style.
We've rounded up the top sofa trends to keep an eye on at the moment. From modular sofas to smart sofas, find out how people are styling their living rooms.
1. Minimalist Elegance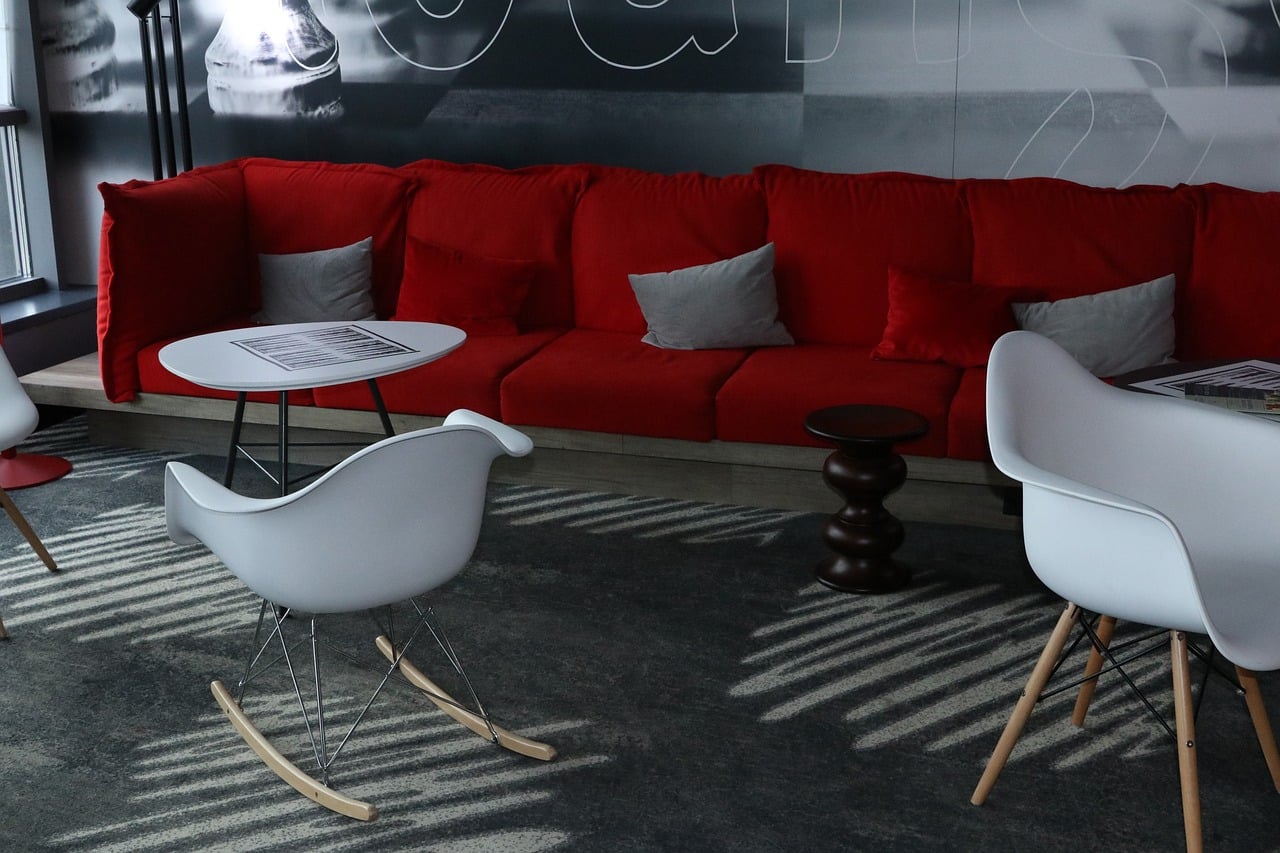 One of the sofa trends that has stuck around for a while is minimalist design. These sofas have clean lines and normally come in neutral colors.
The minimalist aesthetic gives space a bright and fresh look, and it's more about the overall impression than any single standout piece.
If you're wanting to choose a minimalist sofa, you'll want to declutter your home to help build a cohesive aesthetic. People often find this style very soothing because of a lack of visual clutter.
It's not for everyone, but it creates a very elegant style. And because you'll have fewer pieces, you'll want to be sure to purchase a high-quality sofa. Things like leather or thick textured fabric can add a touch of luxury to your space.
2. Modular and Versatile Sofas
A trend that is exploding in popularity is modular or sectional sofas. These sofas, like this 10-seat sectional sofa, are made up of smaller pieces rather than one big piece.
This means you have a lot more flexibility in arranging and rearranging your living space. They are more versatile in terms of usage and can adapt to different seating needs with ease.
These can be an especially good choice if you are trying to maximize space in a room, and a traditional sofa doesn't quite fit how you want it to. Many modular sofas also come with built-in storage, which provides even more flexible functionality.
Choosing a sectional sofa doesn't mean that you can't also have other design elements, as there are many minimalist modular sofas.
You can find a sofa that fits both your space and your decor. One of the top trends in sofas at the moment is the marrying of design and functionality, and sectional sofas are a perfect example of this.
3. Sustainable and Eco-Friendly Designs
Long gone are the days when environmentally friendly furniture was bulky or unattractive. Now you can get sustainable designs that are sleek and stylish.
Eco-friendly design and manufacturing is a booming industry as people become more considerate of the planet.
Eco-friendly sofas will probably be made of sustainable natural materials rather than synthetics. This includes organic cotton and recycled fabrics, which can be more comfortable than their synthetic counterparts.
Something that is a bonus with sustainable furniture is that it's designed to minimize waste, and therefore will last a long time. These are great investment pieces, both for the environment and your home, and can create a cozy and inviting living room.
Truly sustainable furniture is also concerned with the human aspect of the environment. Manufacturers usually use ethically sourced materials and fair labor practices, like FSC-certified wood. Eco-friendly furniture can be both a design statement and a lifestyle choice.
4. Bold Colors and Patterns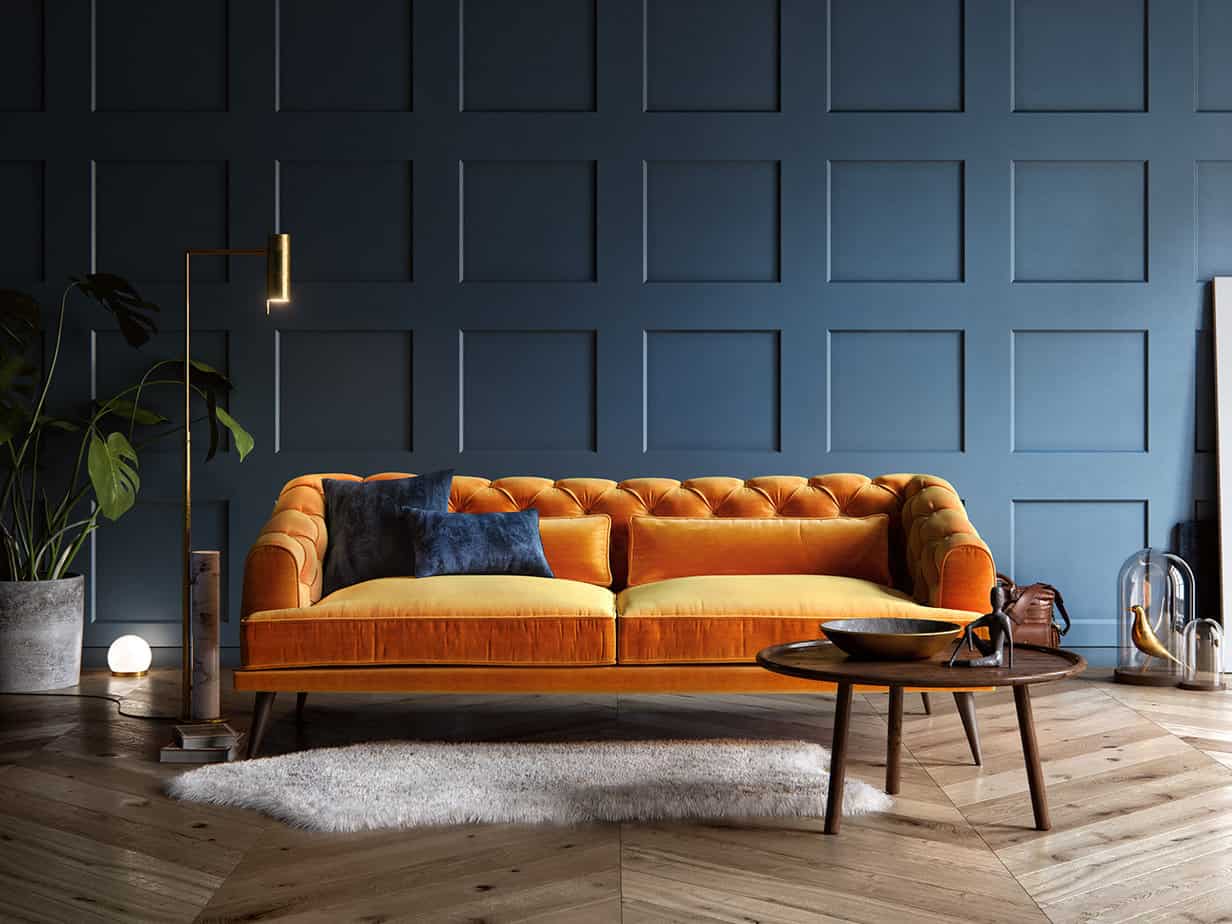 Another trend is using your sofa to make a statement using bold colors and patterns.
Because your sofa is a focal point of your living room, it's a great place to bring in color. This is true whether you go for a neutral space with a pop of color or a mix of colors.
And a statement sofa doesn't just have to be one color. There are plenty of options for fun sofa patterns, from geometric prints to floral motifs. These can be a brilliant choice if the minimalist aesthetic isn't your style.
You also have lots of choices with the color palette, from deep blues and rich greens to warm yellows and oranges. When choosing the best color for living room walls, be sure to factor in your sofa color choice to ensure an overall cohesive look.
5. Smart and Tech-Integrated Sofas
As people lean more into the idea of smart homes, companies are finding ways to integrate tech into more household items and furniture. And sofas are no exception, with built-in USB ports for efficient charging on the rise.
We're also seeing sofas with wireless charging stations built in, providing even greater flexibility. Electric recliners have been around for a while. However, newer sofas include built-in LED lights, temperature-controlled beverage holders, and touch-sensitive controls.
Technology plays a big role in our lives and it makes sense that interior design is reflecting that. People want convenience and modern design is evolving to meet demand.
While smart sofas may seem like something out of a sci-fi novel, they are here to stay, and will likely develop more functions over time.