If you're looking for an easy and inexpensive way to give your home some character, then this article is for you. We've compiled 6 simple tricks that will help transform any room into a beautiful oasis with a timeless charm. Whether it's revamping vintage furniture or incorporating unique decorations, even subtle adjustments can transform a space into a warm and inviting atmosphere filled with nostalgia and playful retro vibes. Once complete, each corner of your house will have its own unique personality, so let's get started perfecting the vintage vibe of your home!
1. Start with a color palette
Bringing a vintage look to your home can be a truly unique and rewarding experience. One way to achieve this is by starting with a color palette that speaks to the era you're trying to capture. Muted shades of pink, blue, and green can help give your space a vintage feel. Imagine soft pink petals on blooming flowers, the blue-gray hue of an old barn, or the seafoam green of a classic car. By incorporating these colors into your decor, you can create a space that feels like a journey through time.
2. Accessorize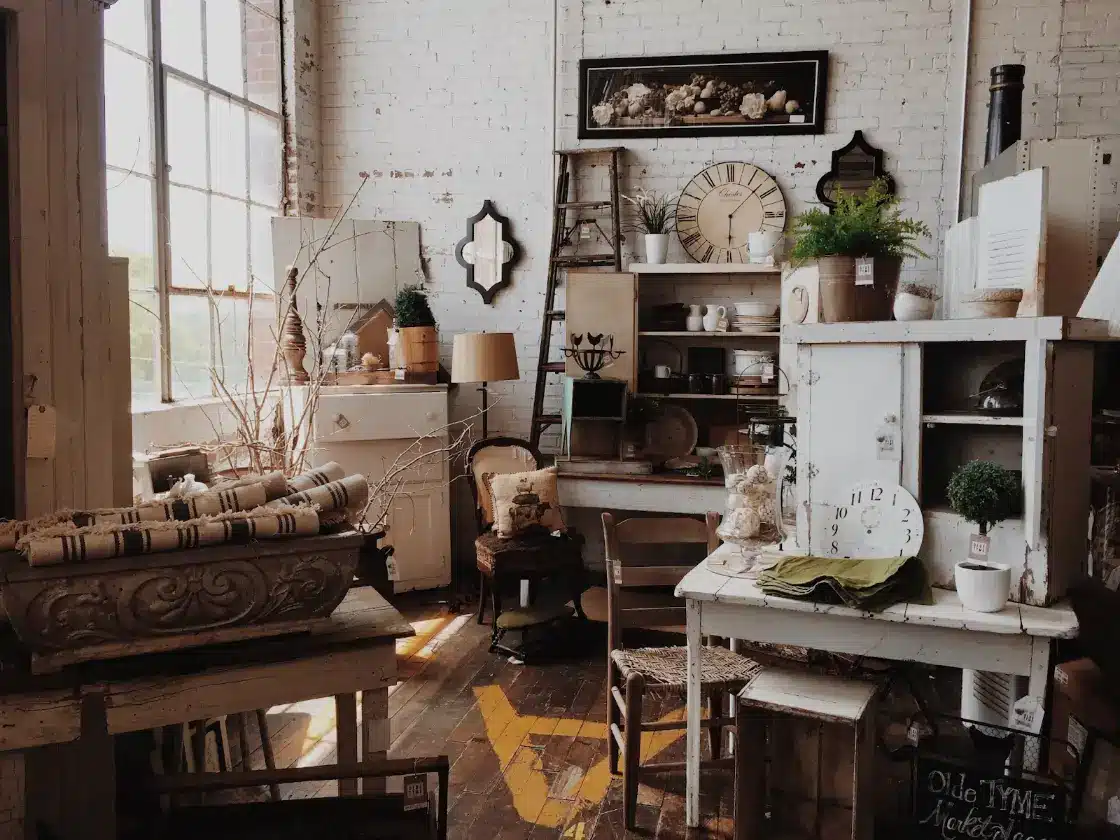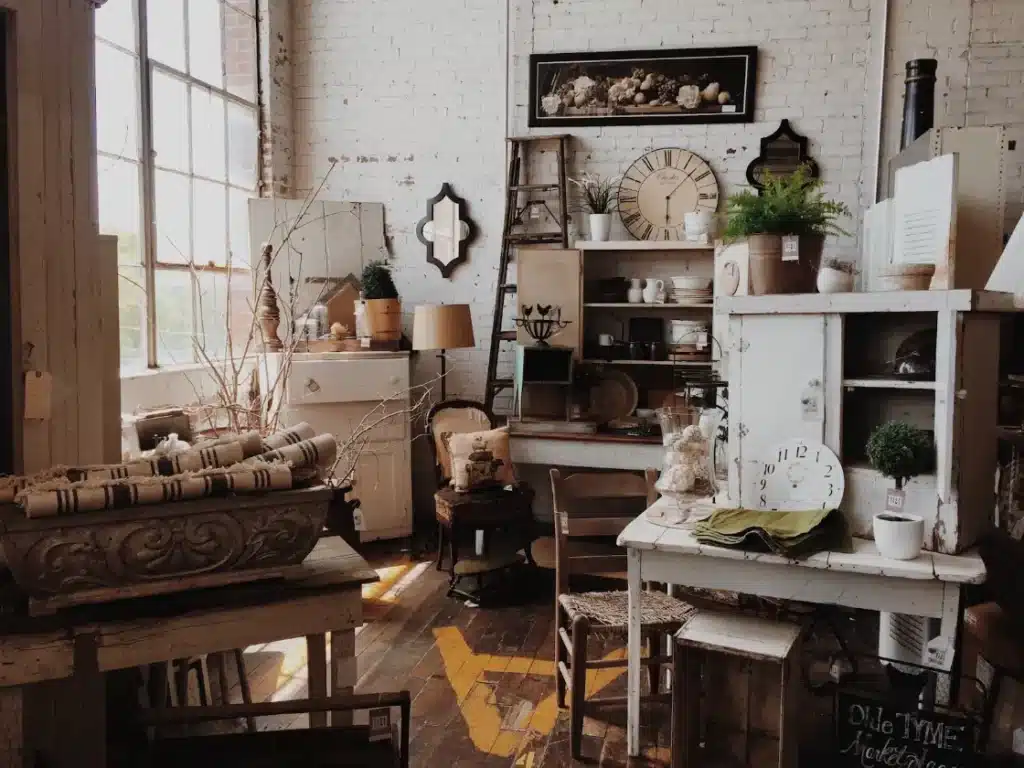 Giving your home a vintage style doesn't have to involve major renovations or costly furniture purchases. By simply accessorizing with throw pillows, blankets, area rugs, wall hangings, and artwork, you can transform your space into a warm and inviting vintage oasis. Add a unique touch to your sofa with a patterned throw pillow or cozy up under a soft vintage-inspired blanket. Don't forget to add a colorful area rug or try hanging a vintage-inspired poster or piece of artwork to complete the look. 
3. Add some texture
When it comes to interior design, adding texture can make all the difference in creating a cozy, vintage feel in your home. One way to accomplish this is through the use of fabrics such as velvet and lace. Velvet, with its plush, luxurious feel, is perfect for accent pillows and curtains, while lace adds a delicate, feminine touch to table runners and doilies. These textured fabrics not only create a sense of nostalgia but also add depth and dimension to your decor. By introducing these vintage-inspired elements, you can transform your space into a warm and inviting retreat that's sure to impress.
4. Incorporate antiques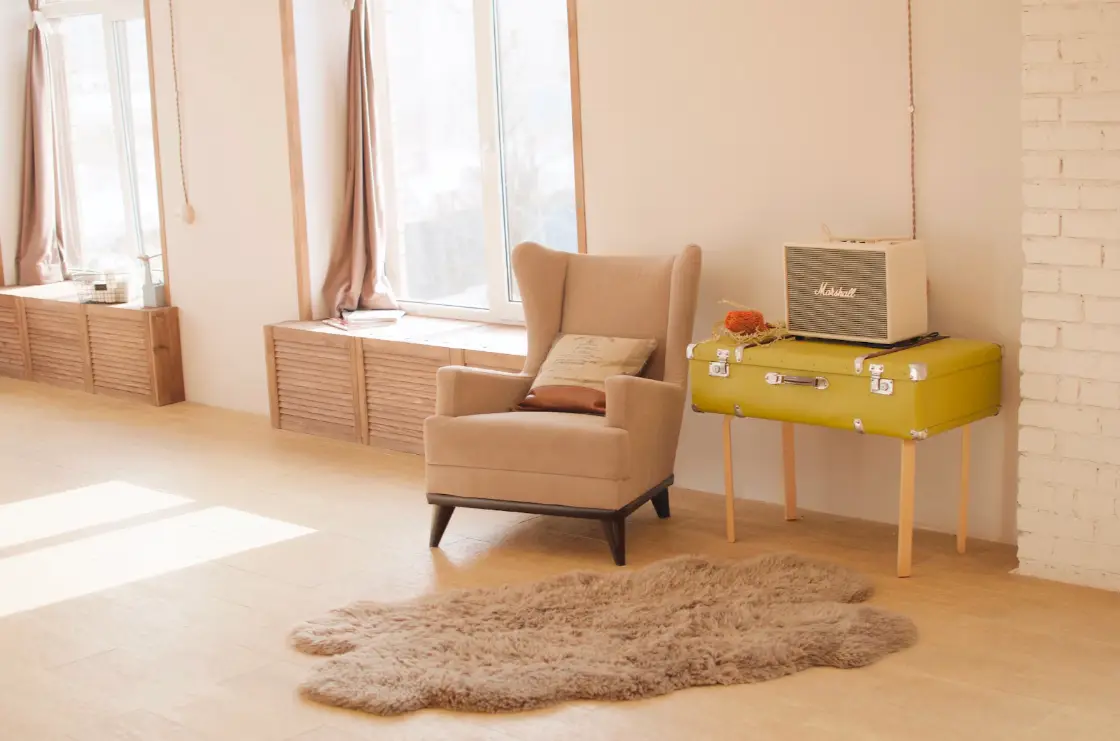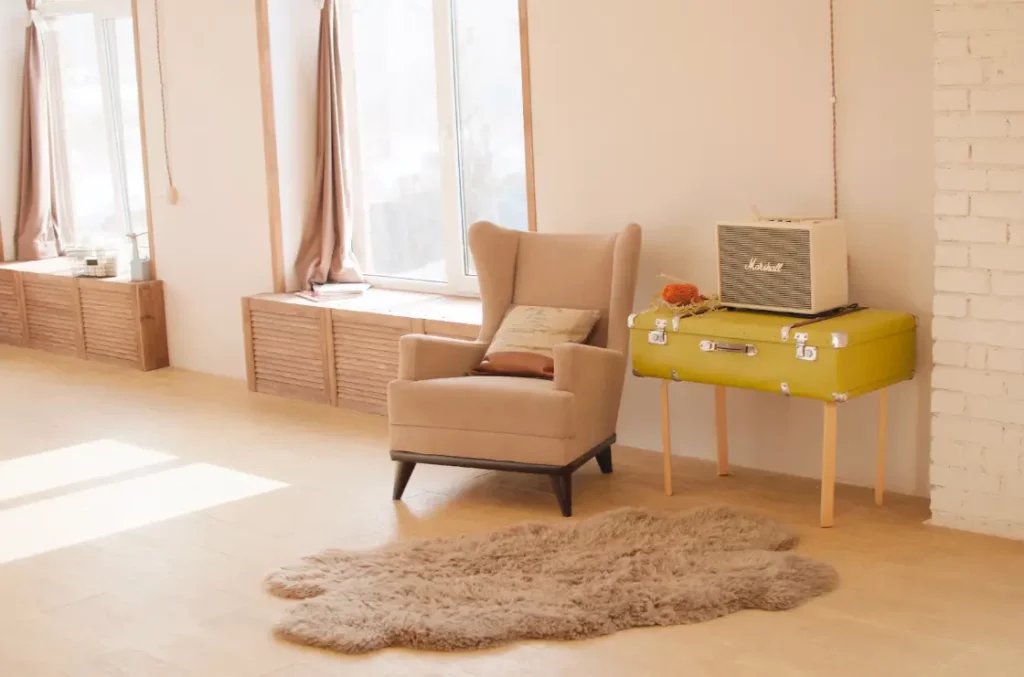 Adding antiques to your home is a great way to showcase your personal style and bring a touch of the past into your present. You don't have to scour antique stores or flea markets to find the perfect pieces; websites like https://www.allthedecor.com, for example, have a wide variety of vintage and antique items that will add that special touch to your living space. Whether you're into vintage furniture, quirky accessories, or one-of-a-kind statement pieces, scouring flea markets and antique stores can lead you to some amazing finds.
What's more, breathing new life into formerly neglected antiques can be an incredibly rewarding experience. You can take a drab old piece and turn it into a stunning addition to your home with a few simple steps. So why wait? Start exploring your local antique shops today and uncover the perfect piece to bring some antique charm to your home.
5. Invest in quality lighting
To truly transport yourself back in time and create a vintage ambiance, investing in quality lighting is a must. In fact, it's one of the most important elements to consider. Be it the gentle warmth coming from a thoughtfully positioned lamp or the understated highlighting of a piece of art, lighting has the magical ability to shape the ambiance and mood of a room. So, don't skimp when it comes to your lighting choices – take the time to find the perfect fixtures and bulbs that will help you achieve that nostalgic atmosphere you're aiming for.
6. Bring in nature
Bringing the outdoors in can add a fresh and vibrant touch to your vintage home décor. Contemplate the addition of potted plants, suspended ferns, or floral arrangements to infuse a refreshing touch into your living spaces. These natural elements not only enhance the aesthetics but also create an atmosphere of tranquility and serenity. Opt for vintage planters or rustic vases to maintain the vintage vibe. The greenery and blooms not only invigorate the space but also offer a burst of life, which is a classic characteristic of vintage styling. So, do not hesitate to mix the old and the new for a charming vintage feel.
Conclusion
Embracing a vintage style in your home can be a great way to add a unique and timeless atmosphere to any room or space. Start by laying the groundwork with some color, texture, and antiques before accenting it with accessories. Quality lighting is key when trying to achieve that special vintage vibe and don't forget about bringing in nature – even if it's one vase of fresh cut flowers, you'll be surprised at how much changing your décor makes. So go out there and embrace a bit of vintage decorating in your home – you won't regret it! Now what are you waiting for? Get decorating!