When it comes to upgrading your outdoor space, there are endless options to choose from. Homeowners constantly seek innovative and sustainable solutions, from stylish garden decor to comfortable seating arrangements. One such option that has recently become popular is recycled plastic patio furniture. Offering a unique combination of durability, eco-friendliness, and aesthetic appeal, this type of furniture is revolutionizing how we design and enjoy our outdoor spaces.
Whether you are a nature enthusiast looking to minimize your carbon footprint or simply someone who values quality and longevity in their outdoor furniture, exploring why recycled plastic patio furniture is the ultimate upgrade is worth delving into further.
Durability and Longevity
Durability and longevity are two essential factors to consider when upgrading your outdoor space, and recycled plastic patio furniture checks all the right boxes. Made from post-consumer plastic waste, this eco-friendly alternative helps divert waste from landfills and offers a range of benefits that make it the ultimate choice for enhancing your outdoor living area.
Firstly, the charm of recycled plastic garden furniture is that it is incredibly durable. Unlike traditional wooden or metal furniture that may worsen due to weather exposure, recycled plastic is resistant to fading, cracking, splintering, and rotting. It means you can enjoy outdoor furniture without worrying about constant maintenance or replacement.
Secondly, the longevity of recycled plastic patio furniture is unmatched.
Eco-Friendly and Sustainable Choice
When upgrading your outdoor space, opting for the furniture is a stylish choice and an eco-friendly and sustainable one. Made from high-density polyethylene, this type of furniture helps reduce the demand for virgin materials while diverting plastic waste from landfills.
You can minimize your carbon footprint by choosing recycled plastic patio furniture. The furniture offers numerous advantages over traditional outdoor furniture options. Unlike wood or metal alternatives, recycled plastic does not rot or rust and requires minimal maintenance.
Low Maintenance and Easy to Clean
Upgrade your outdoor space with recycled plastic patio furniture, the ultimate low-maintenance and easy-to-clean option. One of the standout features is its minimal upkeep requirements, making it perfect for those who want to enjoy their outdoor oasis more than maintain it.
Unlike traditional wood or metal furniture that requires regular staining or painting to protect against rotting or rusting, recycled plastic patio furniture is virtually maintenance-free. Its non-porous surface repels dirt, grime, and even tough stains effortlessly. Simply wipe away any spills or messes with a damp cloth and mild soap, and your furniture will look as good as new.
Versatility in Design and Style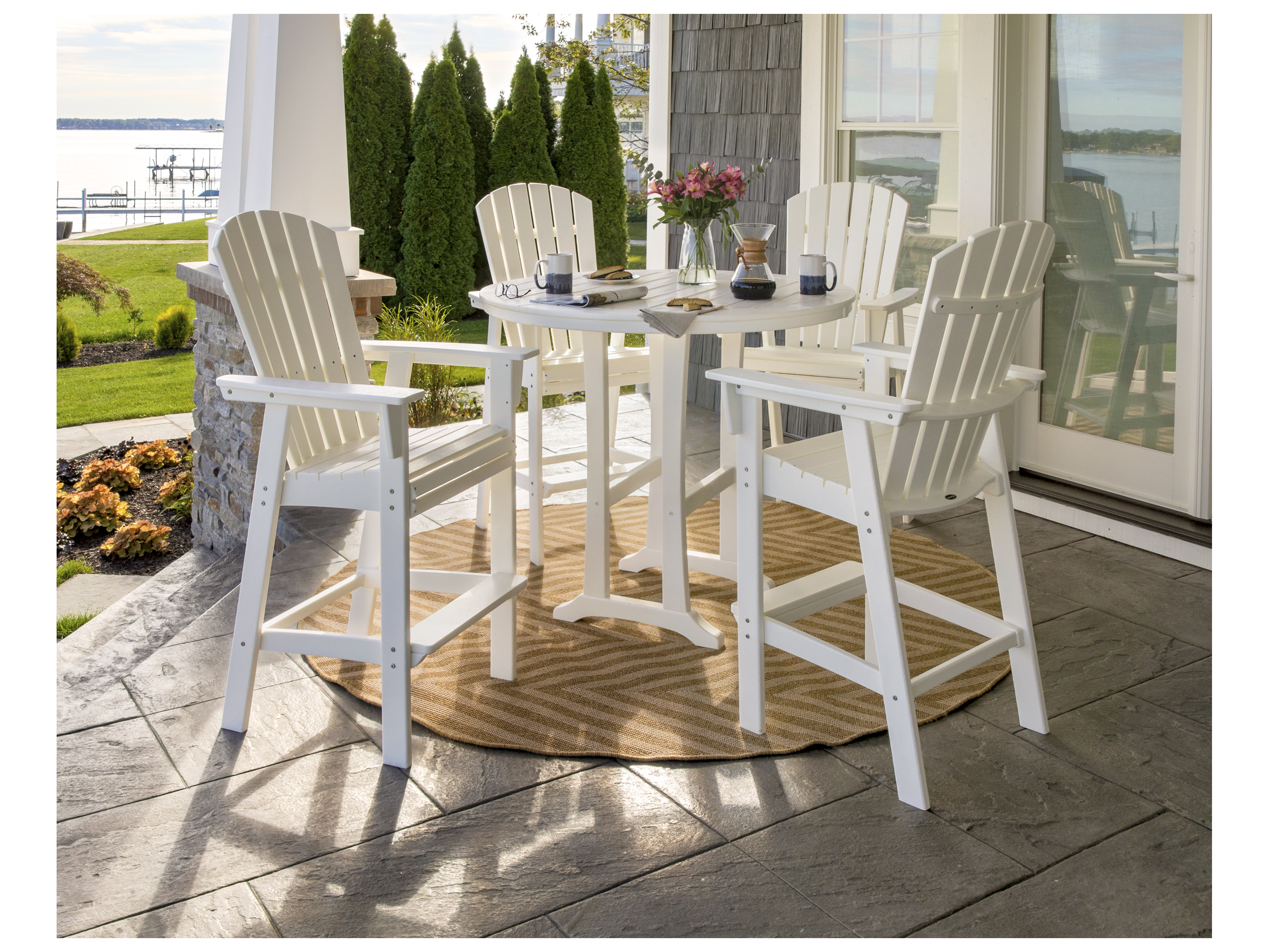 Regarding your outdoor space, versatility in design and style is key. And what better way to achieve this than with recycled plastic patio furniture? Not only does recycled plastic offer a sustainable solution for reducing waste and promoting environmental consciousness, but it also provides endless options for creating your dream outdoor oasis.
One of the greatest advantages of recycled plastic patio furniture is its ability to mimic the look and feel of traditional materials such as wood or metal. Whether you prefer a classic wooden aesthetic or a sleek modern design, you can find various styles that suit your taste.
Affordability without Sacrificing Quality
Are you looking to upgrade your outdoor space without breaking the bank? Look no further than recycled plastic patio furniture, the ultimate solution for affordability without sacrificing quality. With a growing emphasis on sustainability and eco-friendly choices, it is no wonder that recycled plastic furniture has gained popularity among homeowners and designers alike.
First and foremost, one of the main advantages of recycled plastic patio furniture is its affordability. It means you can save money while still achieving the desired look for your outdoor space.